Leon is an absolute must-stay destination when people travel through Nicaragua. With volcano boarding, night hikes, surfing amongst dozens of other amazing tours it's easy to spend a week in Leon and have an awesome, jam-packed schedule of things to do. Also, with so many other travelers popping in for days it's a great place to meet new travel buddies, have a few drinks and generally use it as a base to sort out the next leg of your journey.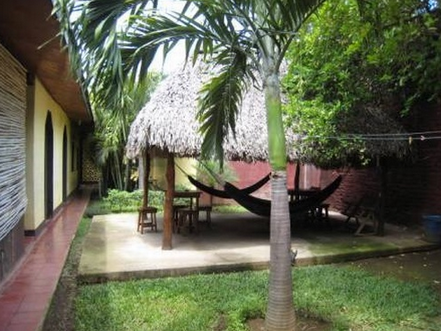 I had heard all of this in advance so I wanted a place where I would be comfortable to chill for a while, and as usual, do a spot of online work too. I came across Hostel Colibri and I was sold. Nicaragua is pretty cheap, so beds here started at $9, but even better for me was that a private room was only $18, done.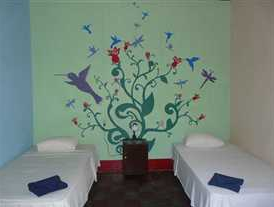 There is wifi through the whole place, including my room, which meant I had no excuse not to catch up on some blogging. Also, as all my traveling pals know,  laundry is always an issue. But at the hostel they do it all in the SAME day – oh, i love you for that  Hostel Colibri.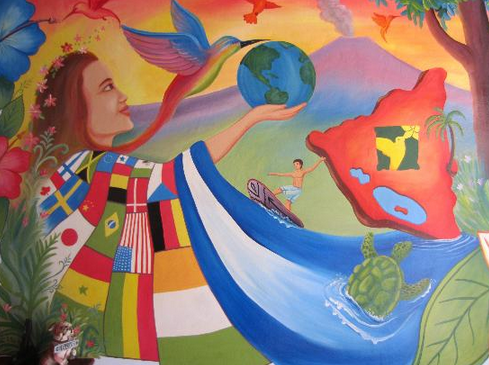 Each morning breakfast is included, pancake, coffee, fruit – served fresh. In terms of location , the hosteL is slap bang in the middle of Leon, between lots of great street food, coffee shops and tour operators.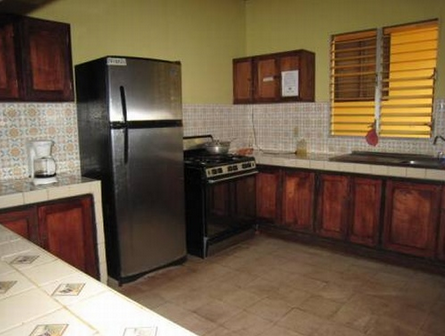 Not only that but through the hostel's tour company, then can even set you up on a bus taking you to the next stop, which more often than not will be the GORGEOUS town of Granada, where they have another office, meaning you can plan all your activities there too. It doesn't get much easier than this, and after two weeks in Honduras, this is exactly what I needed. Thanks guys 🙂