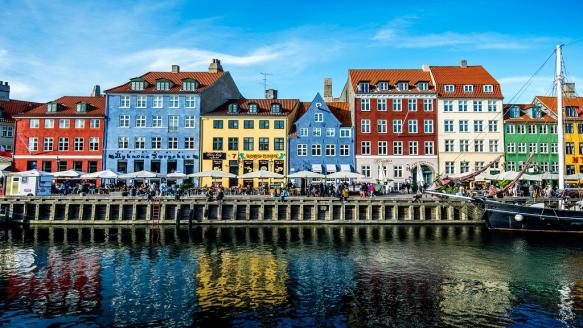 I recently heard about a new book called "Little Book of Hygge" by Meik Wiking and I had the opportunity to read some of it and I was definitely impressed. I really embraced the way that the book defines a very interesting concept known as "Hygge". Basically this translates to the art of creating intimacy and a feeling of well being in the soul, it also advocates the pleasures of soothing things. We all know these things, but perhaps we don't realise what this feeling actually is. A good example is curling up in front of a fire with a hot cup of tea or something great to eat. This is something that I can really identify with, especially for someone like me that likes to enjoy life and the pleasures that come with it.
This feeling is something that everyone knows and Penguin UK and BestServedScandinavia have taken the opportunity to run a little competition where you can get acquainted with this feeling of "Hygge" by winning a trip to Copenhagen and spending a few days to enjoy the way that the Danes have perfected "Hygge". There really isn't a better city to do this and I know from experience because Copenhagen is one of my absolute favourite cities in the world. The trip includes two nights in the stunning Hotel Kong Arthur in the very heart of the city, a Copenhagen Card, which gives you admission to some amazing museums and many other offers.
This is truly a great opportunity to cycle along the canals, see some great architecture, eat at some of the best restaurants in the world and simply embrace the Scandinavian way of life. The best thing is that you don't need to buy anything, so there truly is nothing to lose here.  All you have to do is enter the competition on this link. Seriously, just enter and if you win you will be experiencing a place that you will want to keep coming back to year after year.