I'm sure that at some point or other you have come across the theory 'six degrees of separation', if you haven't then let me explain a little. The theory is that we are never more than 6 people away from know anyone else on the planet – meaning we all have friends that are interconnected and we will eventually come to know anyone through a maximum of six people! It's a really interesting theory and one that I have found to be true on more than one occasion throughout my world travels.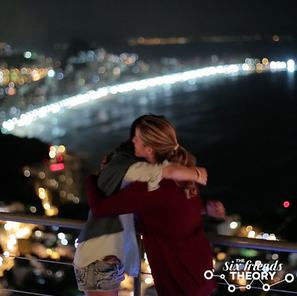 There are those people out there that like to say the theory cannot be proved, but if you're like me you will fully believe in it and hope that the theory comes true for you more than once in your life.
The great people over at Mercure decided to put this theory to the test, they couldn't have done it in a more amazing fashion! They launched the ' The Six Friends Theory', which became an international digital operation, that sought out the really put the six degrees theory to the sword. They came up with an ingenious idea to find one person from anywhere in the world and send them on a global trip in order to see if 'The Six Friends Theory' could be proved to work.
The first thing they had to do was find one lucky person to go on this trip of a lifetime, so they put out an international call on all their social networks. The unbelievably lucky winner was a 21-year-old lady from Italy called Ludovica. She was given the prize of travelling round the world using the Mercure Hotel network to meet an Aboriginal tribe from the Bundjalung tribe in Australia. During each of the six stages she was taken to one of her friends that brought her closer to linking up with the Aboriginal tribe.
Mercure will be letting us all see the amazing adventure that Ludovica undertook to prove theory of six degrees of separation on their Facebook page, which you can visit by clicking here. This is one set of stories you do not want to miss out on, I know that I will be following it very closely indeed.
After reading about Mercure's operation it got me thinking about what sort of trip I would like to go on using friends to meet some group of people that I would have thought was impossible. After many Skype chats with friends and hours daydreaming about it I finally decided that I would somehow like to find a way to meet a famous figure. My favourite footballer has always been the Brazilian legend Ronaldinho – so I'm currently trying to figure out how I could possibly do it! Unlikely? Yes. But, wouldn't it be great to prove the theory right and meet the legend?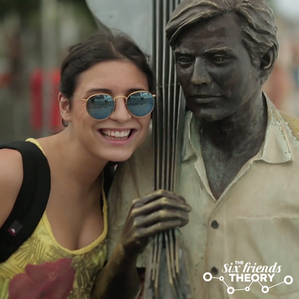 Do you guys have any ideas about who you would like to meet through the six degrees of separation theory? I would love to hear your ideas and thoughts. Maybe you've already had the theory come true for you; now those are tales that I could spend hours reading. So who has got some amazing stories to tell?
I came across this amazing infographic online that I simply had to share with you – we're not as disconnected from one another as you might think!