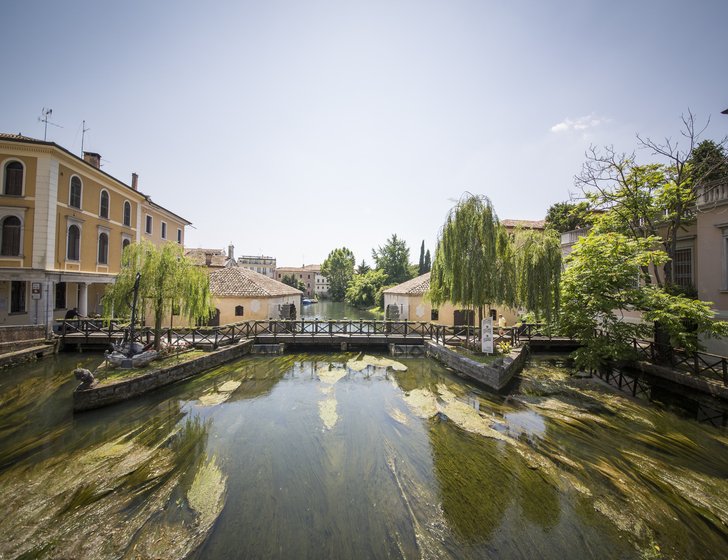 Venice is one of my favourite places in the entire world, it is just a city where you know you are going to experience something really special. The unique charm of the city is something that always keeps my coming back and I love it because it also gives me the chance to stay in one of my favourite hotels, Hotel Spessotto . The hotel is actually just outside tourist Venice,  in the gorgeous area of  Portogruaro, it's a hidden advantage as it costs less and it makes possible to take advantage of the real Venice, as you make your way into the canals and everything else on offer..
The amazing canals and gondolas
Of course this is one of the universal appeals of this magnificent city and adds to the romance of it. The elaborate canals that snake through the city, as well as the gondolas that navigate make it totally unique in my mind. The bridges and architecture that match are just unlike any city that I have ever been to before. This is one of the reasons that couples flock here for a honeymoon or trip together. I personally enjoy having a picnic on the Grand Canal, because you can get some amazing food and wine to go with the amazing scenery of the city. I love to get some nice cured meat, cheese, bread and wine to enjoy a great picnic that is just totally unforgettable.

Of course getting out onto the open water can be absolutely magical too and this is something that you cannot avoid by being in Venice. This is literally the best and only way to get around, how about that!
The architecture
I already touched on architecture of Venice and how unique it is. I am a little bit of an architecture fan and the combination of Gothic, Renaissance and Byzantine architecture in the city make it one of the most uniquely rich places of architecture in the entire world. Each of these periods is known for the opulence of what they created and Venice is the perfect child of all of these combined. I love St Mark's Basilica, which is perhaps the most beautiful church in all of Venice. This is another one of my favourite places to visit, especially in a place that is totally crowded during the day. It is amazing to compare and contrast the feelings of such a place. This is something that I absolutely need to do each and every time I visit Venice. I would highly recommend it to anybody!