Learning Never Ends. How to Keep Learning While Traveling?
If you are figuring out the place location in Poland, studying how to find the cheapest cheese in Switzerland, or just reclining and observing unusual habits and exotic gestures of local people, every day is full of opportunities to continue to learn and expand your knowledge. There are lots of people in the world who managed to become smarter and learned a lot while traveling. If you want to make a more conscious effort to increase your IQ and become a star alumnus of the great School of Life, here are some ways to do it. Take some notes, travel and learn!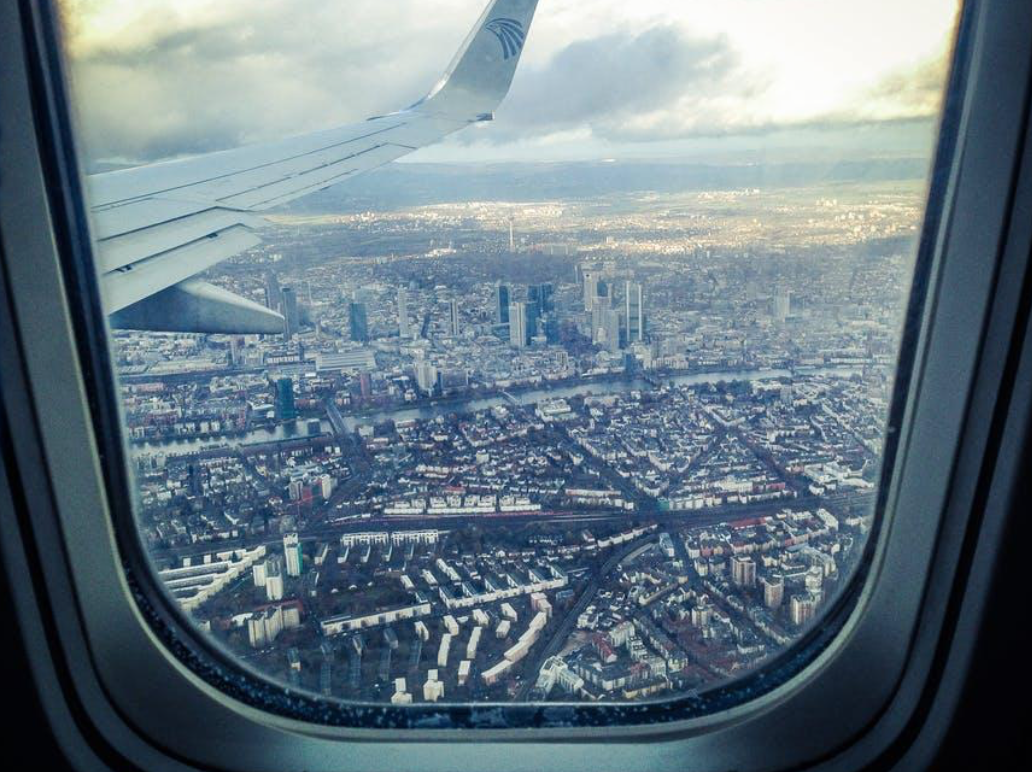 1. Discovering new places, always talk to locals and other tourists
Keep on learning while traveling! No matter where you find yourself (if you don't find yourself in the center of an uninhabited island), there will be people everywhere. And most people will have something to tell.
Listen, chat and learn new points of views. Meet the locals. Talk to strangers. Additional credit, if the conversation takes place in another language; Learn new facts and practice it right away!
2. Ask for an online course
If your feet are eager to explore, but your mind is eager for some kind of structured education, consider distance learning. Find a university you like or go to the university you are currently studying and ask for distance course if it is available. If not, try to find something similar and sign up for an online class. In such a way, you will not only broadcast the transcript but also be able to conduct training sessions in some exotic places.
Even studying statistics will not be such a difficult task if you are relaxing in a hammock in the jungles of Thailand with Passion Fruit Margarita in hand.
3. Read as many books as possible
Read historical novels, autobiographies, and collections with your new textbooks. While the choice of free books in hostels may not always cause the minds of the intellect, sometimes there are gems or unusual local publications.
If not, look in a second-hand bookstore and select a work by a national author to help you understand the history, culture, and context of your current country. This will allow you to value others even more (and serves as an excellent companion on the train).
4. Find some help and don't miss out at your college study while traveling.
If you think that having tons of essay writing tasks can stop you from eager to travel, then, no! Just find some professional writing service such as PapersOwl and continue your journey and get your degree with no pressure.
5. Become a volunteer
You will be surprised at how much you learn about yourself and others (as well as how to nail wooden boards together, plant seeds and cook recipes with a limited number of ingredients) through a volunteer program.
Devote your time to improving the world and becoming the best citizen of the world, while helping children and building bridges. Happy heart, happy mind.
6. Look for some internship
If you are afraid of long-term commitments, try a mini-career abroad with an international internship. You can immerse your fingers in the area you are interested in, choose the most profitable country and maybe even earn a few dollars abroad by developing your skills.
7. Learn local language
If you want to brush up on a language or fall in love with a beautiful country in which you cannot communicate, language schools are great temporary classes that bring a lot of fun and do not cause stress in a real school.
You may even have a welcome party, where you can meet cool fellow travelers, make friends with local teachers, learn a few verb tables, stumble upon a new vocabulary and end on a high note with another fiesta. Besides, you get customized schedules and many opportunities to support local organizations.
8. Register in an exchange program
There are a lot of new knowledge sharing sites. From WorkAway to Help Exchange and GoCambio, there are plenty of opportunities to apply your skills at work and acquire new ones.
From organic farming to harvesting, from construction projects to art commissions, from language exchanges to childcare – everyone will find something for themselves in almost every corner of the world. Bonus: As a thank you, you are usually fed and offered a roof over your head. That's it!
Every tour you go to will give you a lot of new knowledge of that place. Independent of location, duration, and route, traveling is an opportunity to open your eyes and see the world in such a way that it actually has – wonderful background and a full set of learning opportunities. Also, it may look great in your resume.