Having visited Barbados for my goddaughter's destination wedding, and seen bizarre marriage traditions in Belarus' Island of Courage and Sorrow, I've become a fountain of recommendations for where to hold a huge birthday party, inauguration event or destination wedding
These events work when handled at a destination hotel because people are less likely to arrive late; they're on holiday and probably staying at the same hotel as the event. Another advantage is you can basically choose the weather, backdrop for photos, and you don't need to get on a plane straight after if you leave the event for your honeymoon.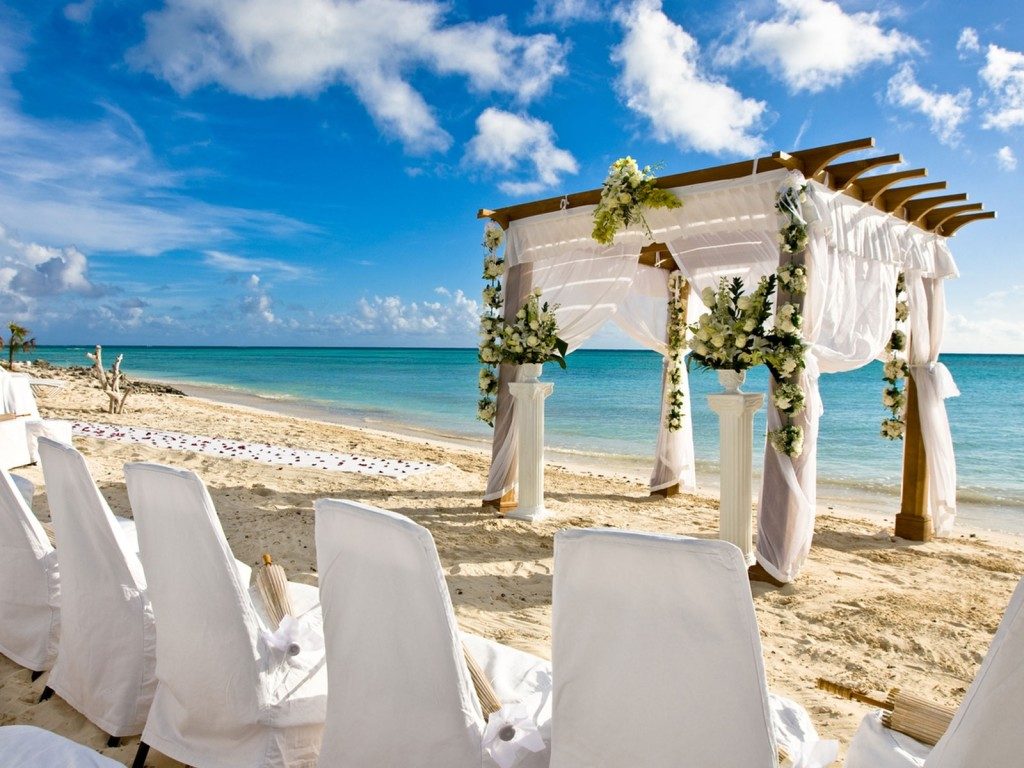 Once you start becoming aware of a subject you start spotting great locations for an event, which is what happens to me every time I see somewhere new. Weddings are the obvious occasion for the stunning locations I experience, but for important anniversaries, birthdays and reunions (any excuse for a party) an event on some exotic island, mountain or coastline will be unforgettable. The Miskawaan villas in Thailand sparked my interest thanks to their amazing views, and Bournemouth in England is another sunny coastal region with many beautiful locations for events but without the humidity.
You come across a lot of potential wedding salons and hotels with dedicated teams while traveling. One thing I've learned from third-party information is that the planning is the worst bit, because it goes on for months or even years to get just one day right. This seems a little excessive
While I can imagine that choosing every last details is invigorating, and being able to control the entire event is very important, there are experts that can do the unending phone calls, emails and excel sheet for you, simply following your instructions to tailor the wedding to you and your partner. The Excellence Group resorts are home to providers of luxury that can take this off your hands.
Excellence Group's differentiator is its ability to adjust every detail, except the stunning backdrop over the Caribbean ocean. For example, the group recommends Finest resorts for family weddings, Beloved Hotels for boutique and unique celebrations, and Excellence resorts for adults-only weddings. This creates plenty of scope in terms of style and location.
Don't hesitate to start calling around to enquire about comprehensive packages for your destination wedding, it is undoubtedly the least stressful way of planning. If you are considering taking several guests with you, booking in advance is also crucial and if you have the power to do so, contract somebody based at the location where your event will be held to be the go-between and to make recommendations.
Last of all, and this maybe goes without saying but you should always visit the location beforehand, don't rely on photos or pamphlets. Sometimes personal accounts can be helpful but even these can be skewed by what other people consider important so book at least one night at the place you hope to spend a few memorable days, scope it out and then make your final decisions.