I was recently told about Walltik by a blogging friend, he was raving about how great this new platform is. Now, he's not a man that usually speaks so enthusiastically about new websites, in fact he's usually quite sceptical, so the fact that he couldn't stop singing Wlltik's praises meant that I had to check it out. I can tell you that I am happy I listened to his recommendation and took the time to get the full Walltik experience, it's a great platform and one that I will continue to use in the future.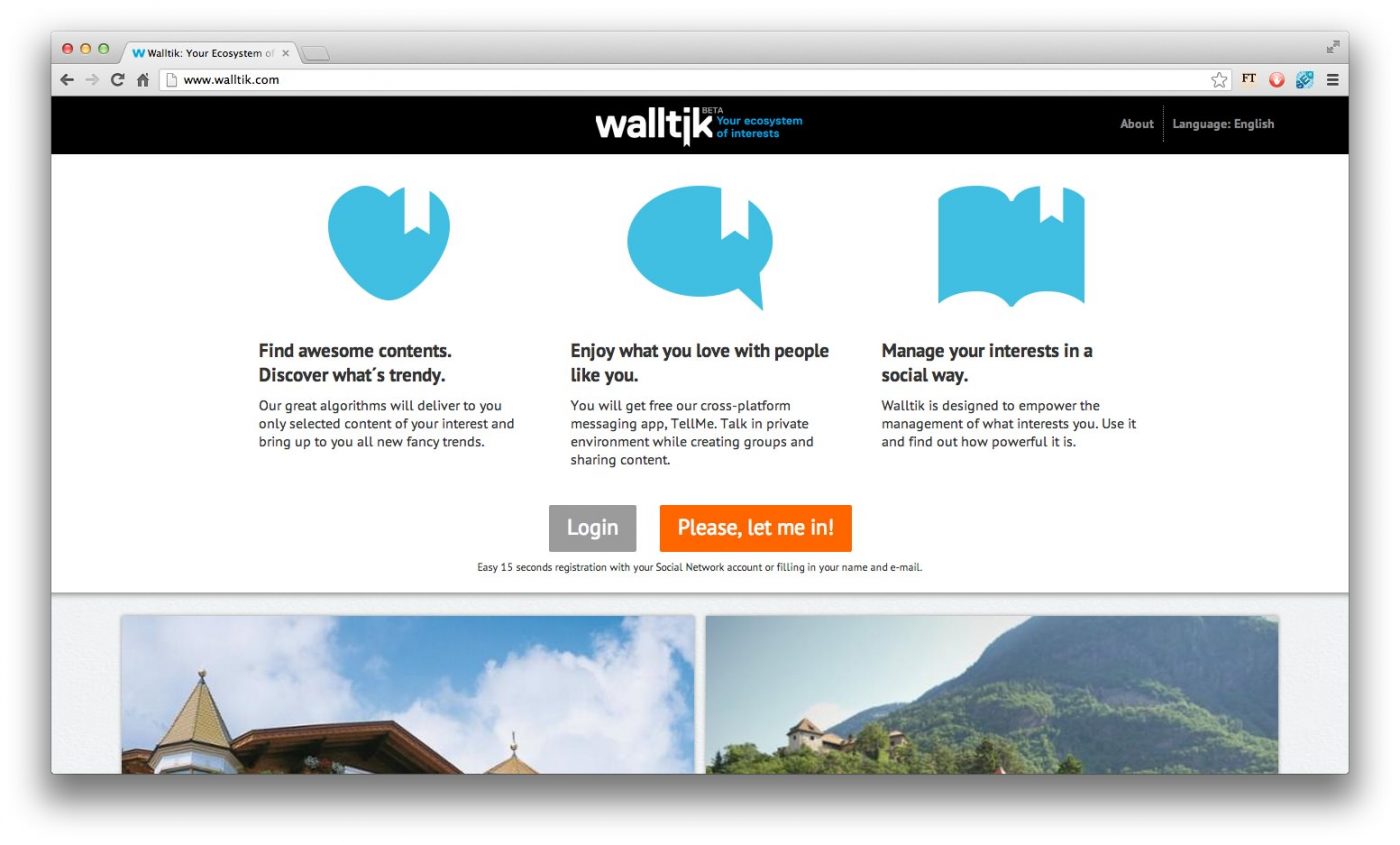 So what is Walltik? The creators describe it as an ecosystem of visual interests. The site allows us to organise all of our high value virtual content. What's more is that it has a built in chat feature, the chat platform is called TellMe and it enables you to share your content with specific people from anywhere in the world. The thing that I loved most about Walltik is that is allows you to organise your content in a really cool way, it is so organised and neat that it beats any of the competition by a country mile! It's great for someone like me because bloggers are able to upload videos and images which makes the platform even better for it's users.
Signing up couldn't have been easier, all you have to do is go to the website and fill in some simple details (username, email, password) and then you are good to go! To make sure that your experience is tailored to your needs you select the categories that interest you. The first categories I chose were travel, tourism and business. This will then show me all content that has been published in the categories that I have selected. If you don't find the category then you are looking for then that is not a problem, you are able to create a new interest yourself. You can be the one to drive this interest forward, you can do this by posting relevant content – the content can either be your own or something that you have found online. Creating the new content is so simple, the user friendly aspect of this website shines through at every click of the mouse.
We all love surfing the web finding content that interests us, whether it is pictures, videos or articles. But we don't want to spend hours trawling through Google trying to find things that we are interested in, that is why I love Walltik! Everything that I am interested in is here on one site, when I click on my travel interest tab I am greeted with hundreds of posts that I can read. It's easy to scroll through the list of content and find something that I want to read. Walltik will even recommend other interests for you to like, the more interests you choose the more content that will be directed your way, perfect!
If you love sharing online content and reading what others are enjoying then Walltik is the platform for you. I am so glad that the site lived up to my blogging friend's hype, I'm converted and it's about time that you were too!