The biggest factor for anyone who is looking to travel the world, is finances and whilst you can most definitely explore the world on a shoestring, having the cash to travel will ensure that you can indulge in as many experiences as you possibly can. Whether you have your heart set on visiting the Seven Wonders of the World, experiencing one of the famous motorcycle tours in India or taking a long trek through the Amazon, the more money that you have, the easier it will be to realize your travel dreams. In order to ensure that you set off with a good financial foundation, the key is to save up as much as you can before you go, and here is how.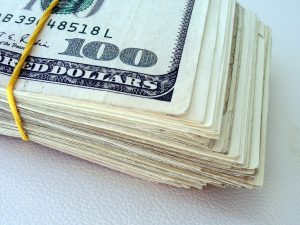 Big Picture Focus
The biggest key in reducing your spending and increasing how much money you save, is to ensure that you are fully focussed on the big picture. In order to stay focussed, try to make some tools to remind you of why you are saving money and sacrificing nights out and restaurant trips. Try to make a list of some of the costs of the experiences that you are looking at, for example, a flight from Bangkok to Vietnam is just $100, a week's accommodation in Mexico City is just $60, think about these things the next time that you want to go out with your pals and blow a $100 or more. Equally, put some photos of the places that you want to go, in your wallet or purse, this way you will have a constant reminder of why you are saving.
Second Income
Traveling is all about sacrifices and this includes your time. Earning a second income can massively boost your travel fund and you should do all that you can to find other ways of earning in the run up to your travels. If you are free on evenings then you should look for jobs such as bar and restaurant work or delivery driving jobs to give your salary a boost. If time is tight for you because of any commitments which you may have, take a look at some of the many ways that you can make money online to supplement your travels. There are many ways in which you can make money online from online surveys, selling stuff to freelance writing. Making money online is flexible and you can do so on your own time.
Goals Driven
One of the best ways to maintain your focus on your savings, is to give yourself tough to reach savings goals. Don't just think "I'll save 10% of my salary each month". Instead you should be aiming to save almost every penny that you have available and live as basic a life as you possibly can. The harder your goals are, the more inclined you'll be to reach them and that means that you can go traveling with plenty of savings behind you.
Put the work into saving your cash now, it will pay huge dividends when you finally get out on the road.