If you've been watching the World Cup in Brazil and wishing you were there – then perhaps it's time to start planning for the European Championships in France 2016.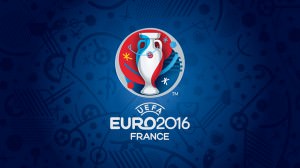 There's no doubt about it that the major football events these days are joyous and friendly occasions with very little of the hooliganism that typified such occasions of yesteryear. And it's plain to see on our TV screens just how much fun fans from all around the world are having in Brazil.
For European residents, the next such opportunity presents itself in two years' time at France 2016.
France is, of course, a wonderful country to visit at any time. But if you're also a lover of the beautiful game, then putting the two things together is a wonderful experience as anyone lucky enough to have been at the World Cup back in 1998 will no doubt testify.
It's often said that France is a number of different countries in one. There is a lot of truth in this as different regions have very different "flavours" and France as a whole is a completely unique country – somehow managing not to become homogenised with many other western European nations as time marches on.
And if you're planning to travel there for 2016, then it's easy to take in a number of different regions depending on which team(s) you decide to follow. Obviously, we don't have details yet as to which teams are paying where, but we do have the list of fixtures and venues from UEFA and sightseers will be spoiled for choice. Of course, the Stade de France in Paris will begin and end the tournament and there's surely no capital quite as beautiful as the "city of light"? But wine lovers will also enjoy a trip down to Bordeaux, beach lovers can head to Nice – and a lucky few will see three or maybe even more venues.
As far as picking a team to follow is concerned, well the exchange Betfair currently has Germany installed at 7/2 favourites, followed by holders Spain (despite their ignominious early exit from the World Cup).
With Betfair, football betting on major tournaments is more fun as you can lay the bets back if you change your mind. Also with Betfair, your team doesn't actually have to win. So let's say, for example that you thought Denmark, currently 85-1 shots with Betfair were good odds; you could lay them back at much shorter odds fi they do well – thereby making a profit if they win or not.
But whichever team/s you decide to follow – it will surely be a wonderful summer of "le foot" in France 2016.
Bio: Adam Davies is a part-time blogger and sports enthusiast. He enjoys incorporating travel with his passion for sport and recently visited Brazil for the World Cup.