If like me you love to push yourself to explore new heights and see how far you can go then you will love this little list I put together of the best mountains for climbing on our planet! Climbing is tough, it's draining, it mentally challenges you, but when you reach your final destination, and gaze out with that feeling you're on top of the world, you experience something very special indeed.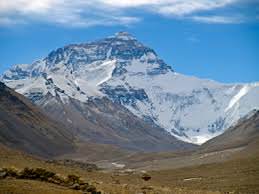 Being above the clouds knowing that you have conquered a remarkable feet is very difficult to match, the hours or planning and training have paid off and you are where you pictured you would be – staring out into the distance feeling free.
Here are 3 mountains that should be at the top of every climbers list. Have you climbed any of them? If you have then please let me know and share your stories with the rest of us, just write everything below in the comment section. I can't wait to read them guys!
The Andes, Peru
The Inca Trail is on nearly everyone's travel bucket list, it has everything you want; a huge array of different ecosystems, deserts, tropical rain forests and stunning plains. When you are on your climb you will be able to marvel in the views, you'll be blown away by the glorious rivers and perfectly snow topped mountains. Of course the highlight of any trip here is the iconic Machu Picchu, the 'lost city' which was discovered all the way back in 1911.
Kilimanjaro, Tanzania
Kilimanjaro is the highest mountain in the whole of Africa, it is situated on Tanzania's northern border with Kenya. A little known fact is that Kilimanjaro is formed from three volcanoes that are now extinct; Kibo, Shira and Mawenzi. If you want to hit the highest point then your target is the Uhuru peak which is a huge 19, 340 feet above sea level. Reaching the top of this mountain is truly spectacular and the views are unparalleled.
Mount Everest, Nepal
This has to be the most famous mountain on earth and the ultimate challenge for all adventurous climbers. It is by far the tallest mountain on the planet, it stands at an unbelievable 29, 035 feet above our sea level! There are many different routes for people to take to conquer 'the daddy' of all climbs. If you're attempting this one then get ready because it's one of the toughest things you will ever do!