Race lovers all over the globe count themselves lucky to have so many top class racing events to attend and watch on television. The best races in the world are so good that even people that are not avid race fans get excited! The races are a long standing tradition that are engrained in many a country's history. When you are on your travels you should definitely see if you can check out one of the greatest horse races in the world!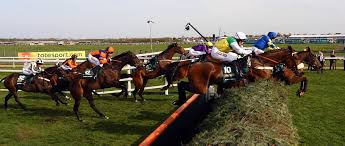 Here's our list of the top three, they are not to be missed.
The Kentucky Derby
The Derby is held each year on the very first Saturday of May in Louisville, Kentucky. More than 150, 000 fans make there way down to the Churchill Downs for the race than has been running since 1875. It lasts no longer than two minutes but is such a spectacle that it has earned the title of 'The greatest 2 minutes in sports.'
The Grand National
When the Grand National race gets underway a nation comes to a standstill, it's the one race in the year that the UK public are infatuated with. Everyone I know has a bet, no matter how young or old, and everyone has an opinion. It is run in Aintree, England. The 4 mile trip is a gruelling test of stamina, along with the highest fences you will find this race is truly spectacular. Click here to Find out more…
The Melbourne Cup
I know a lot of you will travel through Australia at some point, if you're planning to be there for a while then definitely pass through Melbourne when CUP is being run! The event first started back in 1861 and it is considered by a large number in the race world to be the greatest! Whatever your budget is you will be able to find a ticket for the Melbourne Cup, so there's no excuse! Put on your glad rags and get ready for a great day at the races.