When it comes to choosing luggage that we will use regularly we need to make sure it's top quality. Our bags can face some tough treatment when we're on the road and they are also trusted with taking care of our possessions, my Samsonite luggage range do a great job of this at the moment.. So how do we know we've picked up a quality bag?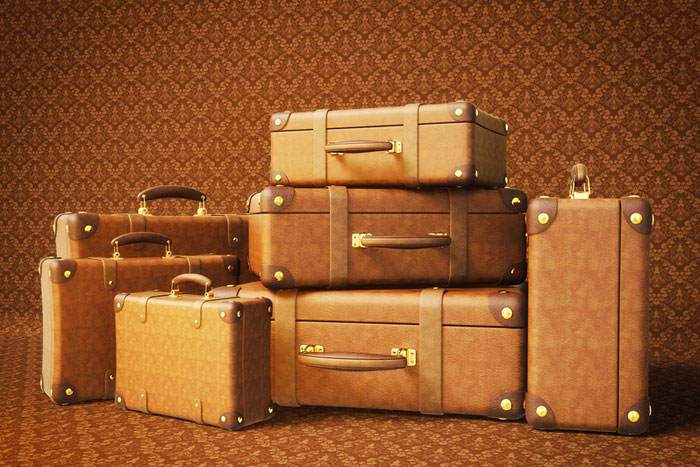 The Material
When you're choosing your luggage you all see that there are two types – hard and soft covered bags.
Soft Cover
Leather is one material that is often used for soft covers. It's a great material because it doesn't weigh much but it is very durable and can take years of wear and tear. The only negative part about leather is that it scratches easily over time, plus there's the fact that it can be pricey. The price leads lots of manufacturers to use ballistic nylon instead, this material is super tough but won't look as classy as leather.
Hard Cover
The budget choice here is hard plastic, but it may not last as long as others. I prefer going for a metal cover (made from tough aluminium in this case) because it is the perfect material to protect your expensive tech such as cameras and laptops.
The Stitching
This is one of the easiest ways to tell if luggage is quality or not – the more stitches you see per inch the better the bag is in terms of quality. I always hunt for luggage that has double stitching. You don't want to buy something with bad stiching which will fall apart easily, opt for neat, clean organised stiching.
The Zippers
This is another part of your luggage that you need to check closely. The zippers must all sit evenly on the bag and should be super easy to pull open and closed. Check to feel how strong they are because they need to be excellent quality, there also shouldn't be any gaps when they are closed fully.
Other things to check apart from zippers are; locks and clamps.
The Price
Price is the last thing to check to see if your luggage is going to be quality, though many people make this their number one priority – that's the wrong way to do it because it shouldn't be the most important factor.
The number one thing is if the price of the bag is justified for what you need to use it for, how long you'll use it and also the style. For example, if you end up buying a bag that you think will last you for over a decade it's worth paying good money for.
Price is usually a good indication of the level of quality, so it is super important to take note of it, just don't let it sway your final decision if all the other checks are looking good.