The 20 Cheapest Countries to Visit in the World in 2023
Long before I made money blogging, I was a super-budget backpacker. And finding the cheapest countries to visit in the world allowed me to start my journey to visit all 197 countries. I started my journey in cheaper regions, often on $5 to $10 a day. And, having been to EVERY country in the world, I feel like I'm in a good place to judge the cheapest countries to visit.
And we all know that traveling the world, learning about different cultures, visiting breathtaking places, eating wonderful food, and experiencing all sorts of amazing activities is one of the most rewarding things a person can do in their lifetime. But also traveling can be a very expensive undertaking. And those of you, like I was, on a limited budget are often looking for ways to explore on the cheap in order to extend our time on the road.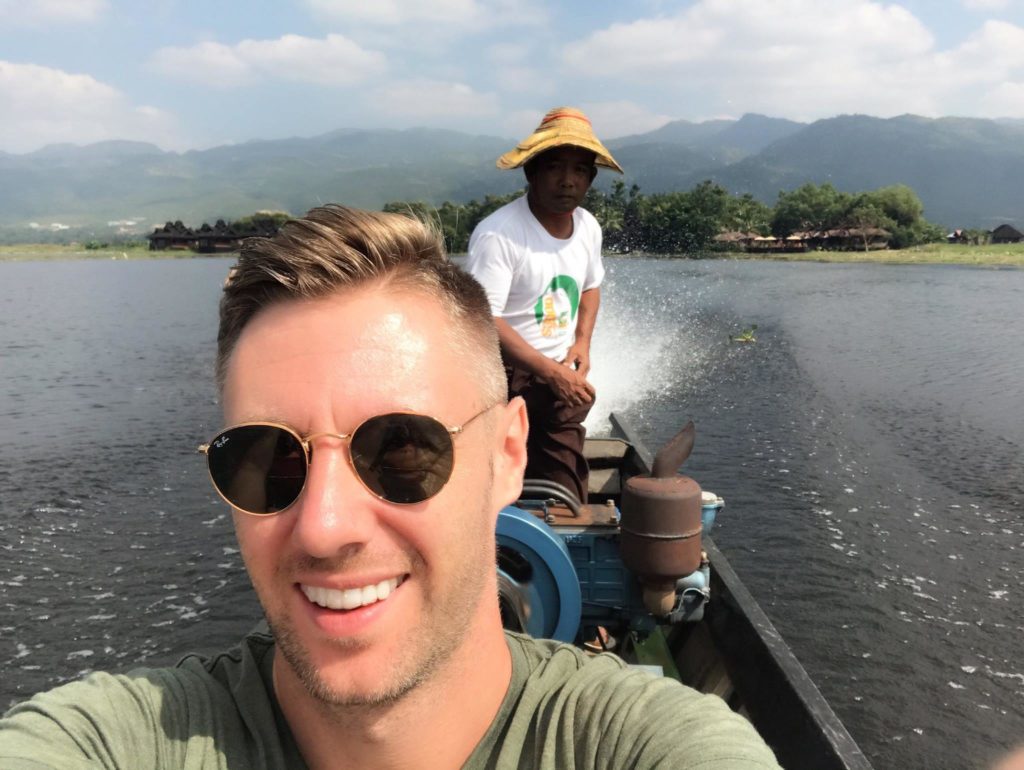 How much does it cost to travel the world?
That's the big question. How much DOES it cost to travel the world? Somewhere between $10 a day and $5k a month!? Not very helpful I know. I spent $10k going from Cape Town to Cairo on a tight budget. But then I spent $20k running the North Pole Marathon, for just a couple of days! So it depends on what you're trying to achieve.
But, for this blog post, we'll assume you're doing it on the cheap. Serious cheap. So how much then does it cost to visit the cheapest countries in the world? You can squeeze by on $500 a month.
Some people work as they move around. Either trying to pick up odd jobs on the road, like me teaching English. Or doing work exchanges for food and accommodation. Or working online. Others save up as much money as they can and do their best to stick to a strict budget. And many people do some combination of the two to be able to get as much out of a trip as possible. Travelers on a budget will always be on the lookout for the cheapest countries to visit and that's where my list of cheapest countries to visit comes in.
So, we compiled a list of 20 of the cheapest countries to visit in the world so you can make your money stretch further and extend your travels while still seeing some of the most amazing places on the planet.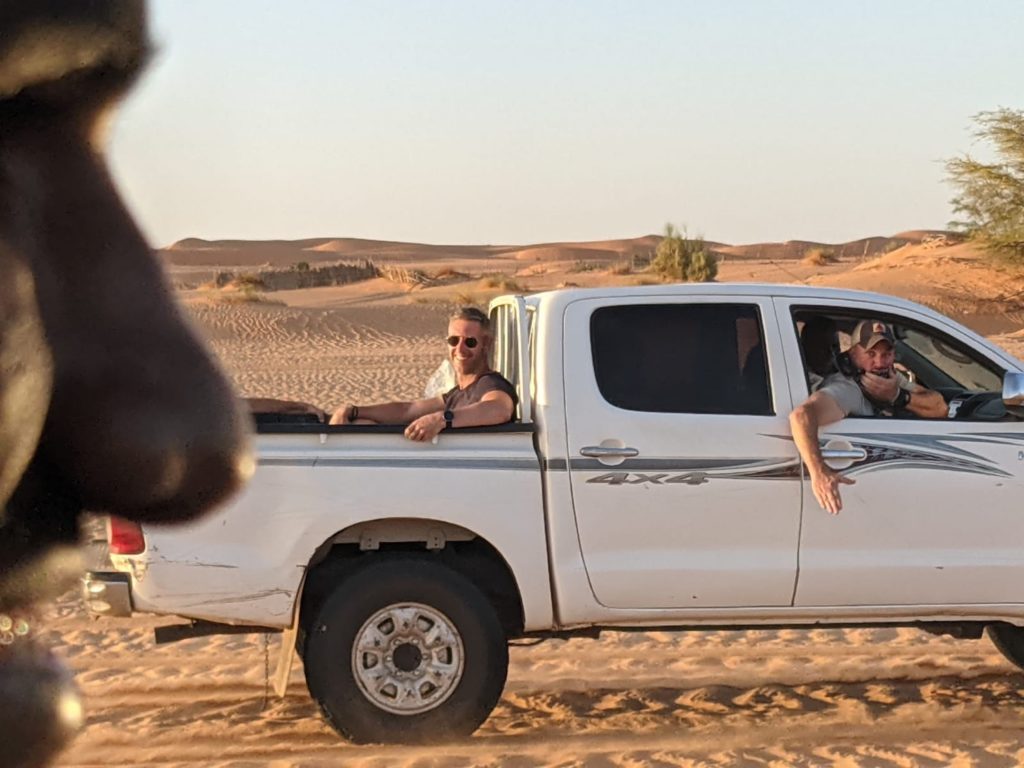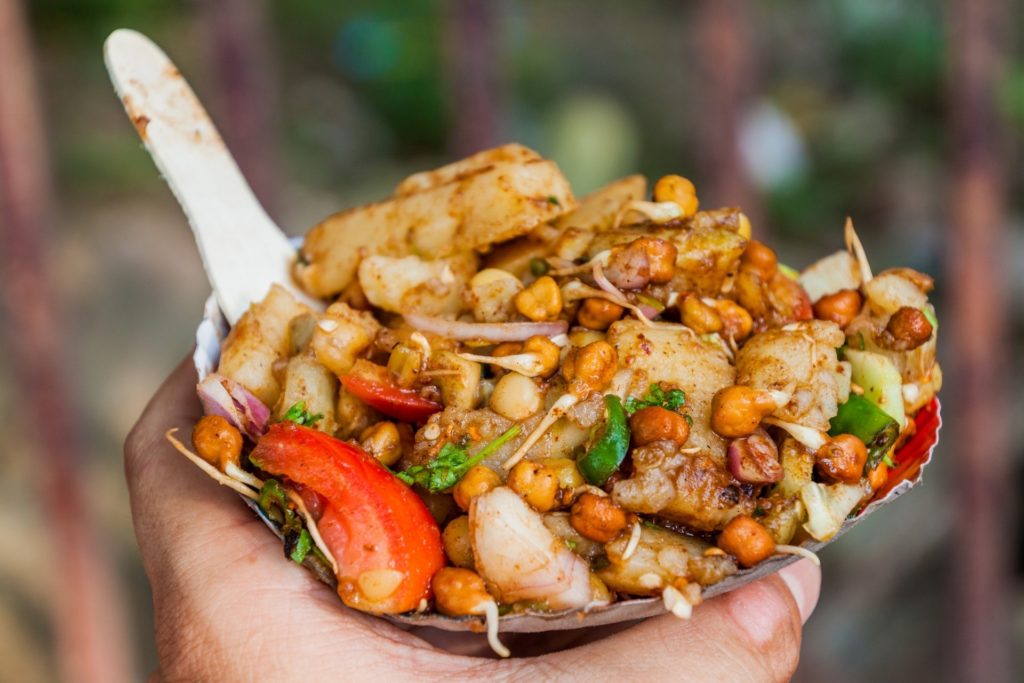 20th. Bulgaria – $35/day
If you're planning to travel in Europe and think it's going to be mega expensive everywhere you go, think again. Eastern European countries are still of great value. And Bulgaria is one of the most affordable. It's also a place that hasn't yet been totally discovered by the masses so you might have a lot of the tourist attractions totally to yourself, depending on when you visit.
Travelers can usually find a bed in a dorm room for under $15 per night. And often quite a lot less than that. Also, food and alcohol here are also affordable. If you opt for Bulgarian cuisine, meals are often hearty with filling stews or grilled meat with sides. If you plan on taking public transport, staying in hostels, and cooking most of your own meals from food bought at the supermarket then thrifty travelers should be able to get by here on around $35 per day.
One of the best parts about Bulgaria for nature lovers with an adventurous streak is that wild camping is legal. This means that, if you've got the gear and are willing to venture into the countryside to pitch your tent, you could end up spending very little. Yet you still get to explore some of the most beautiful areas of the country while stretching your budget very far.
19th. Nicaragua – $35/day
If you're traveling north from Costa Rica, Nicaragua will be a pleasant surprise on your budget. Especially if you head to the less-visited east coast of the country. Here you'll find sleepy towns and islands and pristine beaches to bum around on.
Small towns also line the west coast and it's a great place to chill out, go slow, and spend very little money while soaking up surf culture. Places like this really allow a traveler's budget to stretch because the beach is free. And people who are content to chill on the ocean with a good book will really be able to make their money go far. With volcanos and hikes plenty you won't be bored.
If you aim to eat in small local places, buy a lot of your food at grocery stores, and stay in hostels then visitors can spend as little as $35 per day here. You can find a bed in a dorm room outside of Managua for under $10 per night. And you can expect to pay a bit more for everything in the capital city. Simple meals can be found very cheaply at simple local restaurants for less than $5. The bus network might not be the most comfortable experience. But it covers most of the country and it's cheap. And can be fun for those with an adventurous spirit. Bus trips won't often cost more than $5, even for long journeys.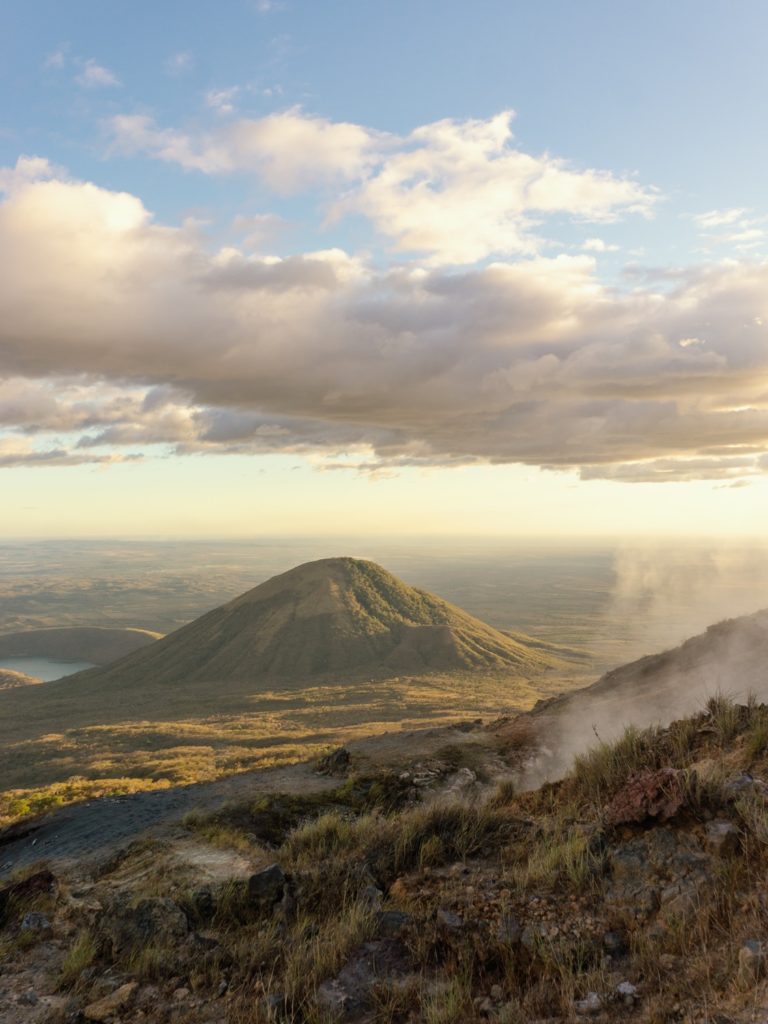 18th. The Philippines – $35/day
The Philippines is slightly more expensive than nearby Southeast Asian countries. But it's still one of the cheapest countries to visit in the world. With some of the best deals around for travelers who can stick to a budget. You'll need to pay a bit more to get there. But there are plenty of flights and you can usually find great deals. It's worth the effort, though. Filipinos are warm and welcoming and there's just so much to see and do.
Food in The Philippines is, unfortunately, nowhere near as amazing or as affordable as in other Southeast Asian countries. But it's equally as cheap. Rice, noodles, and skewered meat dishes are plentiful and affordable. You should be able to eat for under $5 per day if you look for simple restaurants and for accommodation where breakfast is included.
You'll find hostels all over the country of a good standard. And a bed in a dorm won't usually cost more than $10 per night. The Philippines is a popular place for affordable diving courses. So if you plan on exploring underwater, make sure to add this to your daily budget.
Transportation costs in The Philippines can add up as you hop around the islands. And this is another island nation where it will benefit your budget to stick to one region. But many of the longer-distance ferries have bunks and you can save yourself a night on accommodation if you plan your travels well. There's really nothing better than going to sleep at your starting point, waking up at your destination, and sometimes doing it for less than you'd spend on a night in a hotel or hostel!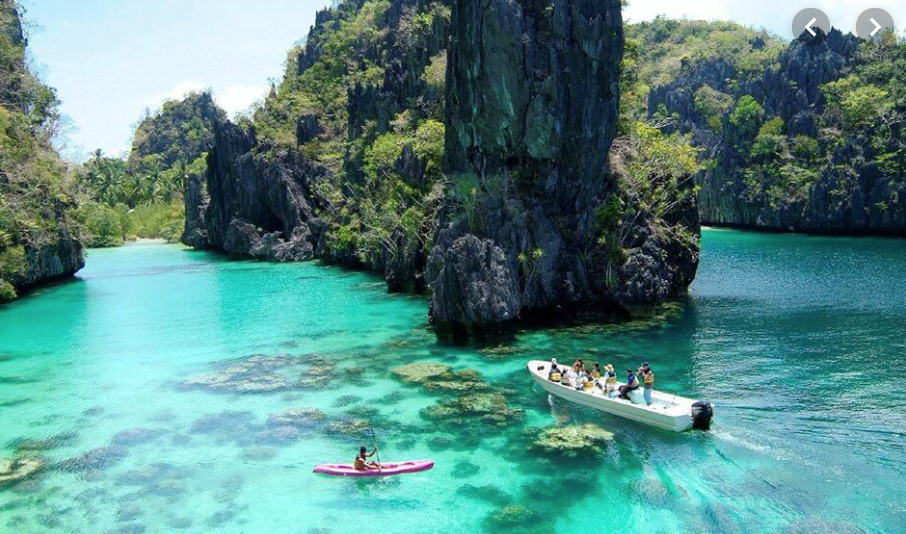 17th. El Salvador – $35/day
This tiny Central American country is often overlooked when people are choosing a travel destination in the region. And it doesn't attract the same numbers of tourists as other nearby countries. El Salvador has a sort of off-the-beaten-path appeal while still having so much to offer. And remaining incredibly affordable. Backpackers can easily get by here on under $30 per day if they stick to eating and drinking at local places.
Travelers can usually find a dorm bed in a hostel for under $10. And for folks who want a bit more privacy, guesthouses often have single rooms available for just a little more. Salvadoran food is simple. But very tasty. And you can pick up a snack from a street vendor for as little as $0.50. Make sure to try a pupusa (stuffed tortilla), El Salvador's national dish because if you like them, you'll be able to eat cheaply anywhere in the country. If you'd prefer a meal in a restaurant, you can eat for under $5 at local places.
If you want to maximize your time in the country while spending as little as possible, El Salvador is a great place to explore beach bum culture. Dropping off the radar for a while in any number of its amazing little beach towns and hanging out on the sand for free.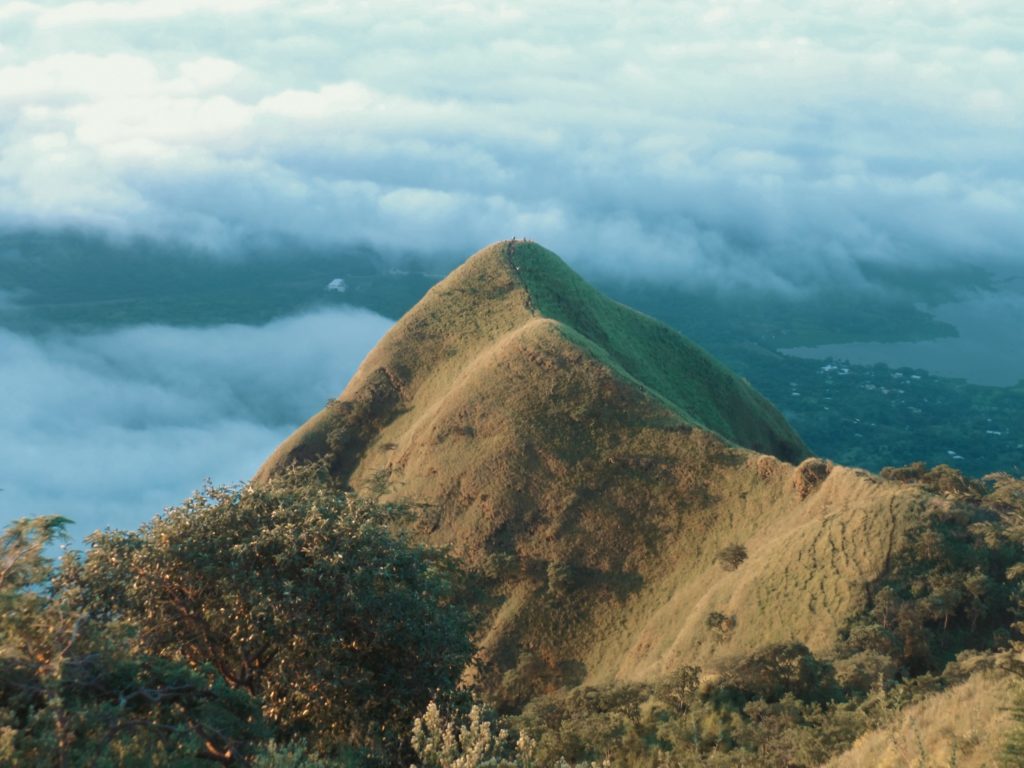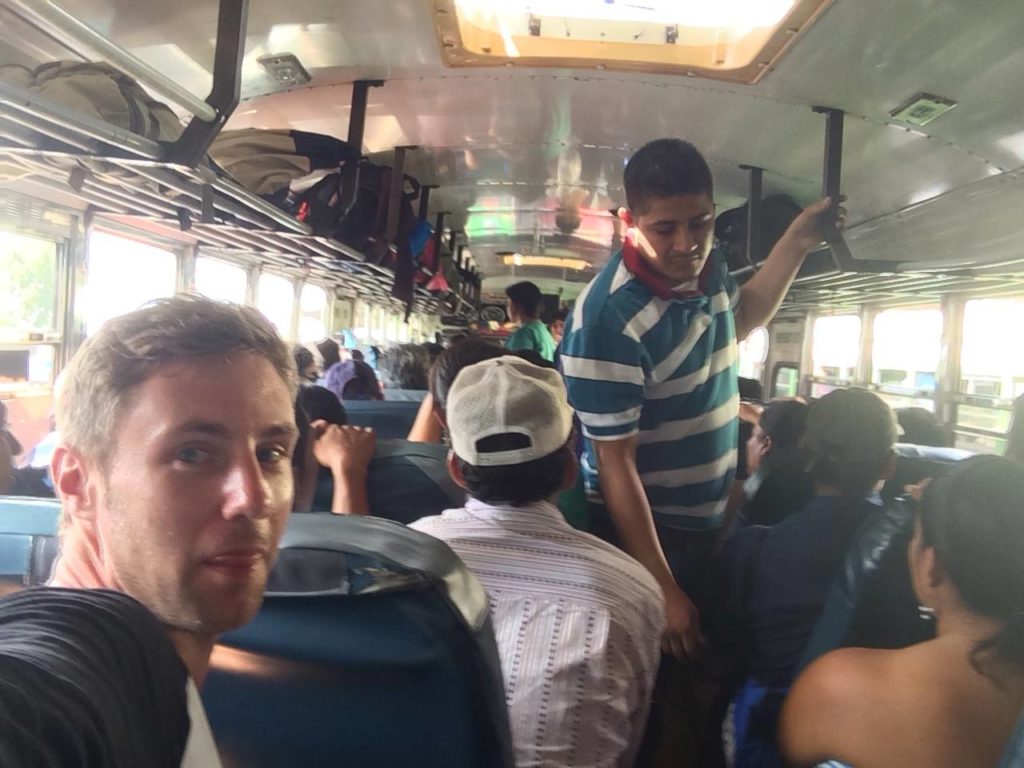 16th. Honduras – $35/day
Honduras isn't a hugely popular travel destination due to ongoing and ever-change safety and security concerns. It's home to the most dangerous city in the world, San Pedro Sula. I was terrified when I stayed there, truth be told!
But for the intrepid traveler who makes sure to be aware of the current situation, this tiny Central American country has a lot to offer on the cheap. Just don't go without proper travel insurance eh? Those who visit the country as backpackers should be able to travel here for around $35 per day. If they're careful. This means eating local food, staying in hostels, and spending a bit more time outside of the capital city, Tegucigalpa.
You can find a single room in a simple hotel for under $15 per night. And you'll pay less for a dorm bed in a hostel, though they're not consistently found all over the country. Eating meals even at simple restaurants can add up but street food is, as always, an awesome way to save. You can get a baleada (a type of soft taco usually with beans, cheese, meat, and sour cream) for around $2. And they're filling and delicious. A beer costs around $1.50 which isn't the cheapest compared to other places, but it's still a bargain!
Most people head north to the islands, it's safer up there. I recommend you guys do the same.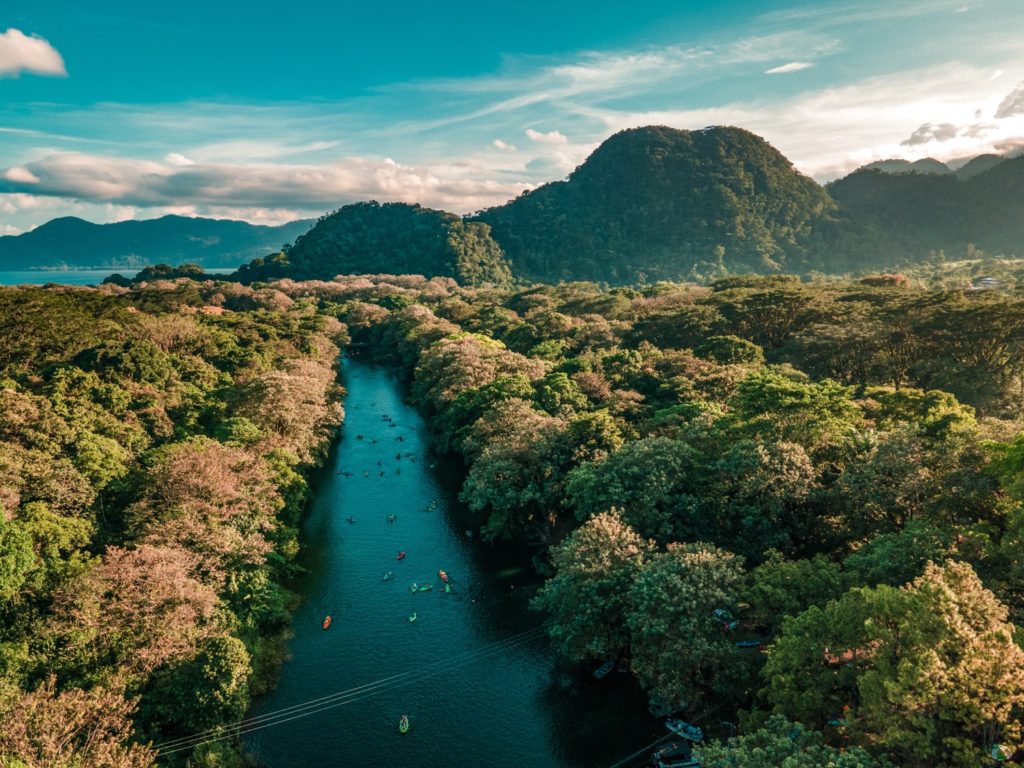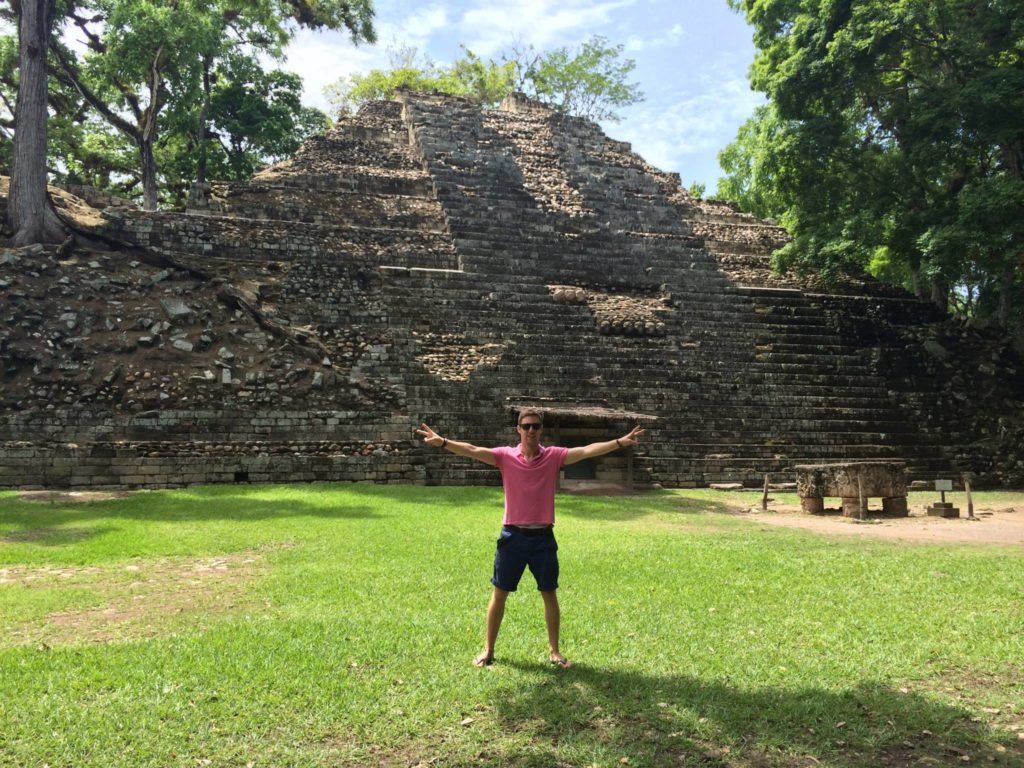 15th. Bolivia – $30/day
Bolivia is one of the most affordable and most beautiful countries in South America which makes it a popular destination for budget travelers as they venture around the continent. There's so much to see and do here. From visiting the surreal Uyuni salt flats to exploring La Paz to hanging out at Lake Titicaca to traversing the Death Road by bike or bus. So it's good news that your money will go far in Bolivia!
Accommodation options are varied and affordable in Bolivia. You'll find backpacker's hostels all over the country and a bed in a dorm room will cost around $10 per night. You can often find doubles for around twice that price. So couples or friends sharing can take advantage of a bit more privacy without spending much more. Or for solo travelers who want a bit more comfort, single rooms at a budget hotel are sometimes only slightly more expensive than a dorm bed.
Bolivia is one country where eating out is so cheap that it often makes more sense than buying groceries and cooking for yourself. A set lunch and a beer in a simple restaurant will cost around $5. And even if you want to splash out on a nicer meal, you'll rarely be paying more than $10 or $15. There's so much to see and do in Bolivia. But activities are generally quite affordable with entrance fees to museums usually costing a few dollars, and short tours around $10. And even an organized tour to the Uyuni salt flats is only around $30.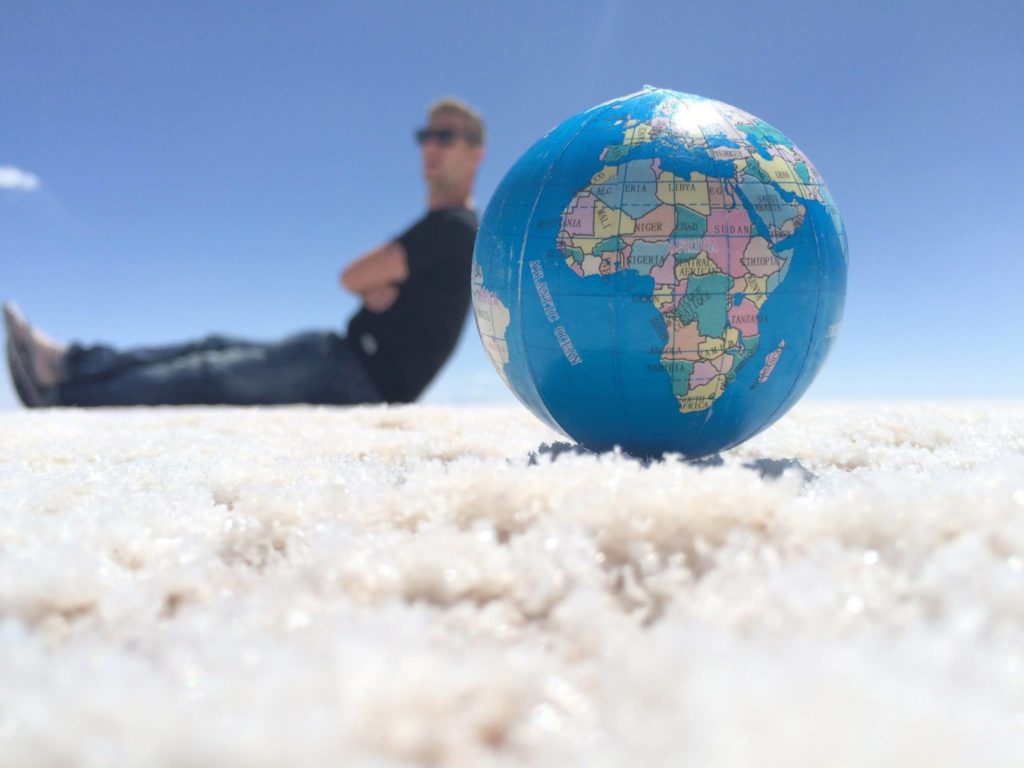 14th. Georgia – $30/day
Georgia is a country in the Caucasus region located on the Black Sea where Eastern Europe meets with Western Asia. And it's not commonly on people's travel lists. But it really should be. And like Pakistan below, it's about to blow up in the travel world.
Not only is it a stunningly beautiful and interesting place. It's also a lot more affordable than you might expect. Traveling into the region could be expensive depending on your starting point, but once you're in Georgia, you'll be surprised at the prices.
The budget travel scene isn't quite as developed in Georgia as in other places but you can still find hostels with dorm rooms in the main cities and a bed can cost as little as $5 per night! Where hostels don't exist, guesthouses do. And they're incredibly popular and cheap with a single room costing around $15 and doubles $20. Guesthouses often offer filling meals for incredible prices so if you're trying to save, make sure to take advantage of that.
Georgia is a large country with many things to see and do that will be great distances apart. If you're hoping to see most of the country then transportation costs will add up. Luckily, those costs are quite affordable and most places are serviced by minibus. They leave when full (but are never overpacked) and the price depends on the length of the journey. As an idea, a 90-minute trip will cost less than $5. They're not exactly luxury, but for what you pay they're better than adequate. Within Tbilisi you can get around on a few dollars per day by using public transport and the occasional taxi.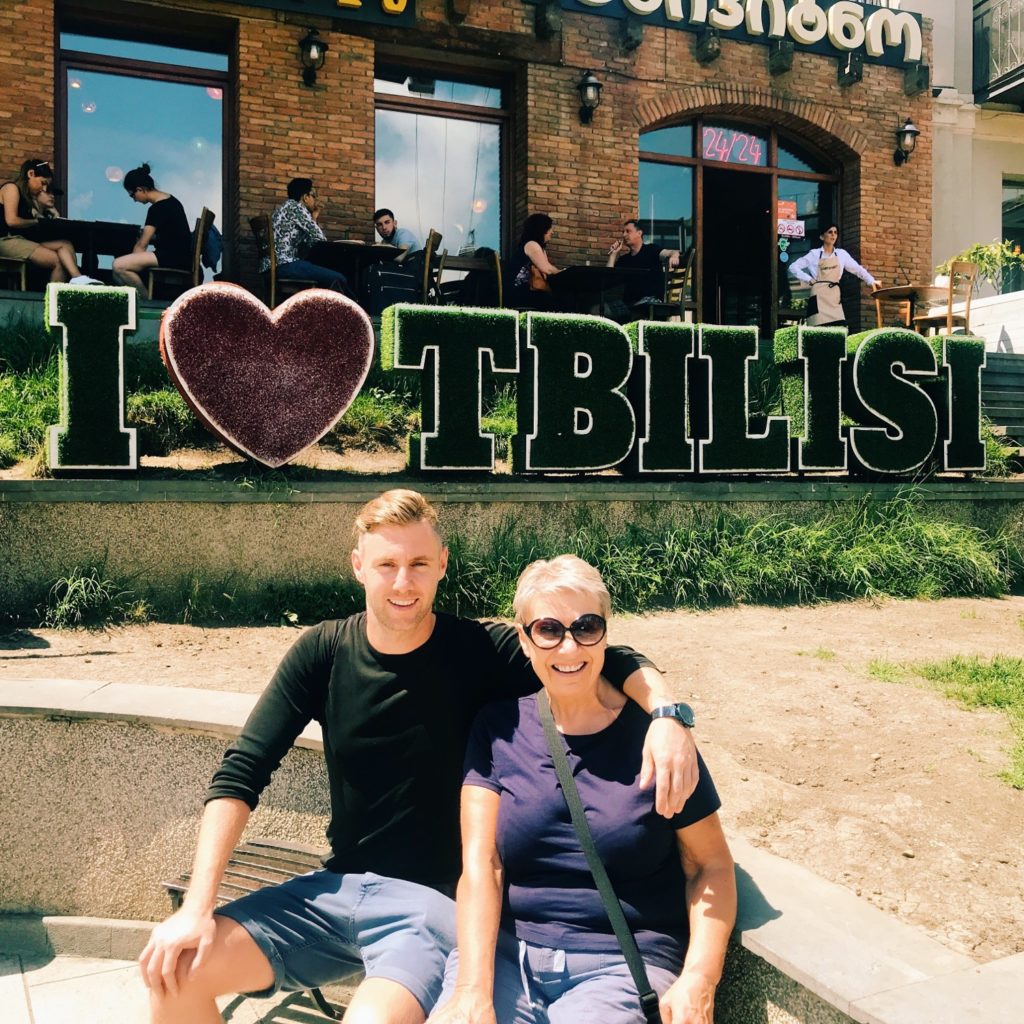 13th. Indonesia – $30/day
Even Bali is an affordable place to visit. But if you venture away from the popular island to other parts of Indonesia, you'll find even better deals!
Indonesia is a vast country of islands so if you want to visit and stick to a tight budget, your best bet is to choose a region to focus on. Bali is very far from Sumatra, for example, and trying to go everywhere will mean the costs of flights and boats will add up quickly. By sticking to visiting places that are relatively close together, travelers could get by here on around $30 per day.
Hostels are plentiful all over Indonesia and will rarely cost more than $10 for a bed in a dorm room. As a nation made up of over 6,000 inhabited islands (of 17,508 total) there's plenty of opportunity here to find a beach to hang out on and that's free! Don't miss Komodo Island when you're here too!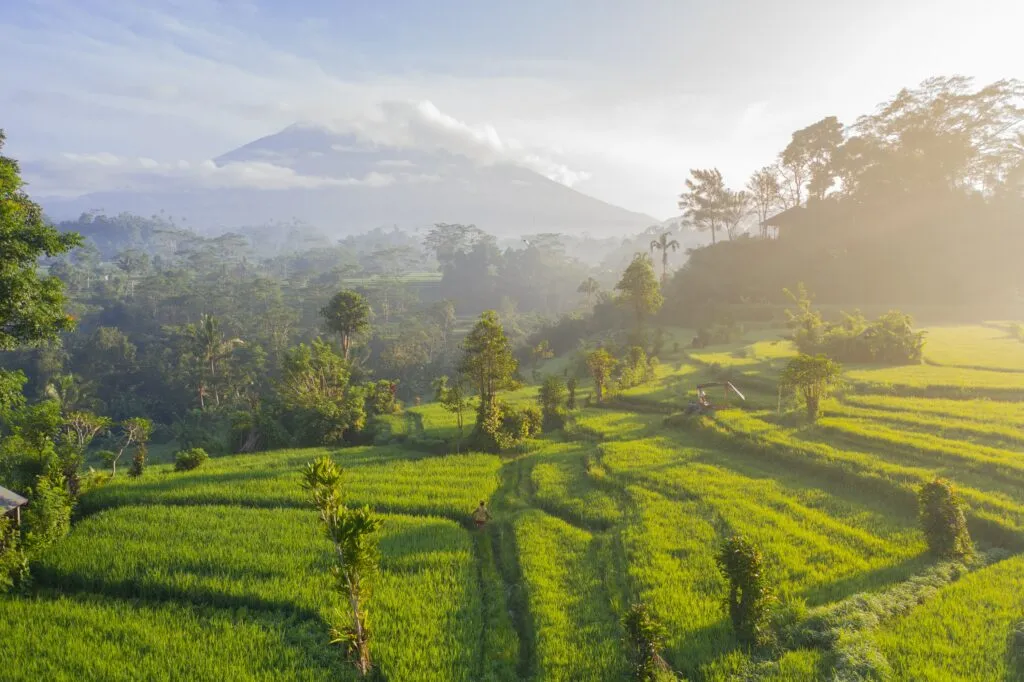 12th. Kyrgyzstan – $30/day
If you want to get way off the beaten path but still stick to a budget then Kyrgyzstan could be the country for you! This mountainous, landlocked country in Central Asia probably isn't on most people's 'must visit' lists. But it's a unique place that it worth a look. And, as a bonus, it's budget-friendly as well, especially if you head outside of the capital city Bishkek and into the stunning mountainous areas. The people are friendly. You can trek through some of the most beautiful and pristine parts of the world, witness ancient nomadic traditions, and so much more.
Guesthouses and homestays all over the country are affordable. But for the cheapest option you can find in cities is a bed in a dorm room for under $10 per night. If you're into camping and trekking you can travel incredibly cheaply here during the summer months since free camping is allowed almost everywhere. Just be sure to bring cold-weather gear since, even in the summer, things will get chilly at night in this mountainous region. A large, filling meal at a restaurant serving simple local cuisine can be had for $5.
Plus the US State Department has Kyrgyzstan listed as a 'Level 1' country which means that they consider it to be one of the safest countries in the world. Along with places like Canada, Norway, and Singapore. So if you have any safety concerns about traveling to a place that you rarely hear about and seems quite mysterious – fear not!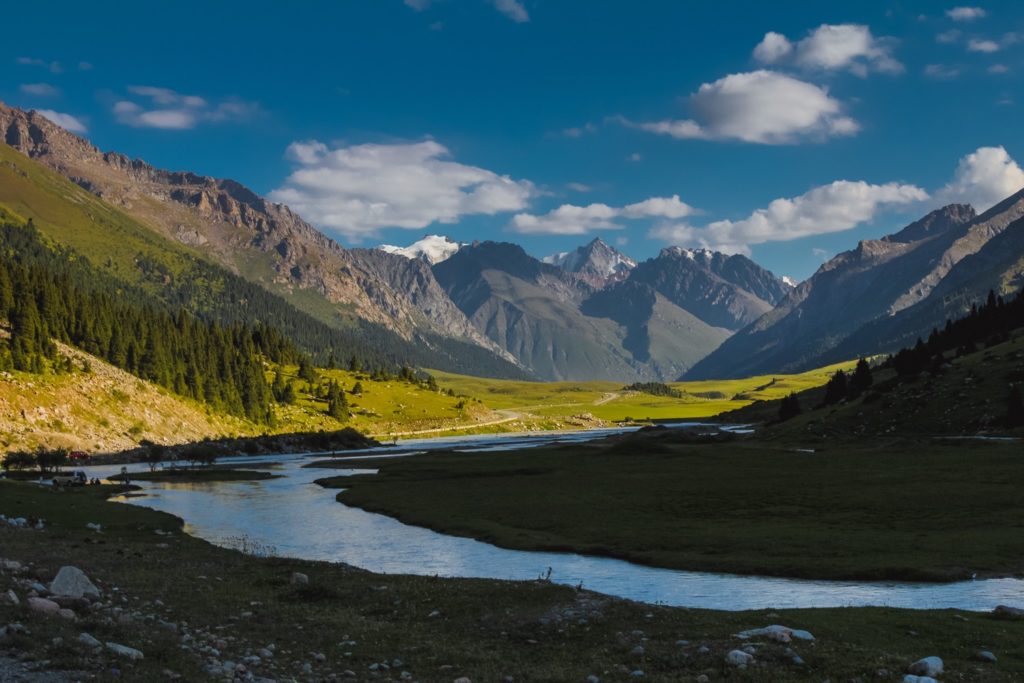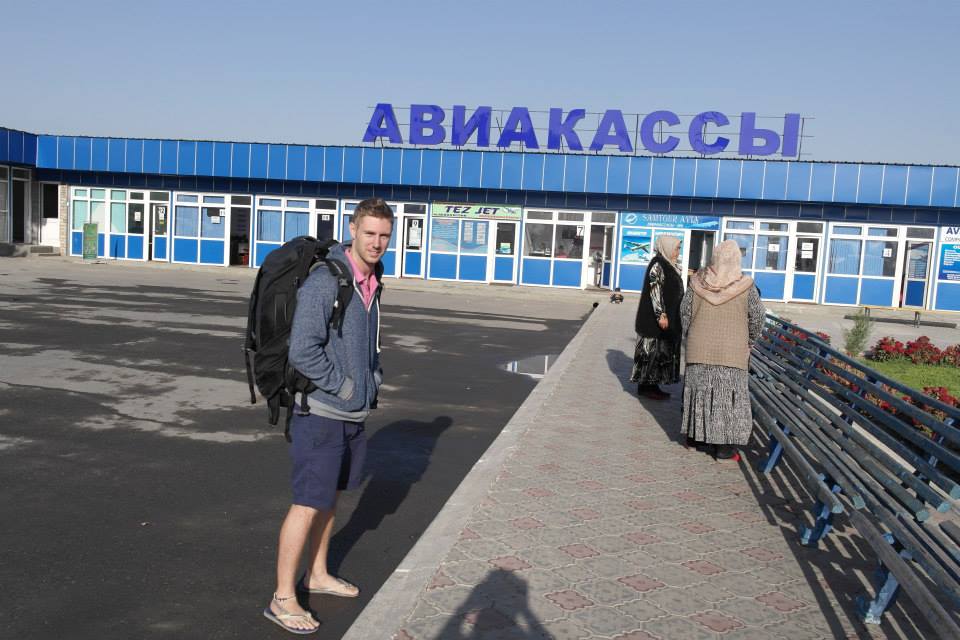 11th. Nepal – $30/day
Nepal seems like a very exotic and therefore expensive place but it's actually one of the cheapest countries in the world to visit! Unless you're going there to do some expensive mountaineering (like me climbing Mount Everest in 2023), Nepal is an amazing place for travelers who are on a budget.
Getting to Nepal itself could prove costly if you're not overlapping. But once you're there, you'll find amazing bargains on accommodation, food, and local transport that will allow you to stretch our budget. Public transport by bus is very affordable. Even if you choose to take the larger, safer 'tourist buses' between cities. Rather than the smaller local buses which take longer and don't have a great safety record.
Street food in Nepal is excellent. And if you acquire a taste for momos (a sort of local-style dumpling) you'll eat cheaply everywhere. Even meals in restaurants are of great value a trip to Kathmandu.  A visa to enter Nepal will cost $50 for visitors from most countries.
According to statistics released by the Nepalese Tourism Agency, the average daily amount spent by tourists was $44 which means that plenty of travelers come to Nepal and get by on much less per day. This daily amount has actually fallen from $54 per day in 2017, much of which  is due to the weakness of the Nepali rupee as compared to the US dollar. Budget travelers who stay in hostels and eat local meals could expect to get by in Nepal on around $30 per day.
Also, trekking in Nepal doesn't have to be expensive. In fact, arranging a multi-day trek on your own can be one of the cheapest ways to spend time in the country. Like the Poon Hell trek or Gokyo trek. Or If you want a guide and a porter things start to get expensive. But for adventurous types willing to go it alone, you'll be in nature spending very little each day. You will have to pay for a TIMS permit card for hiking which costs around $15 for individuals, depending on the exchange rate.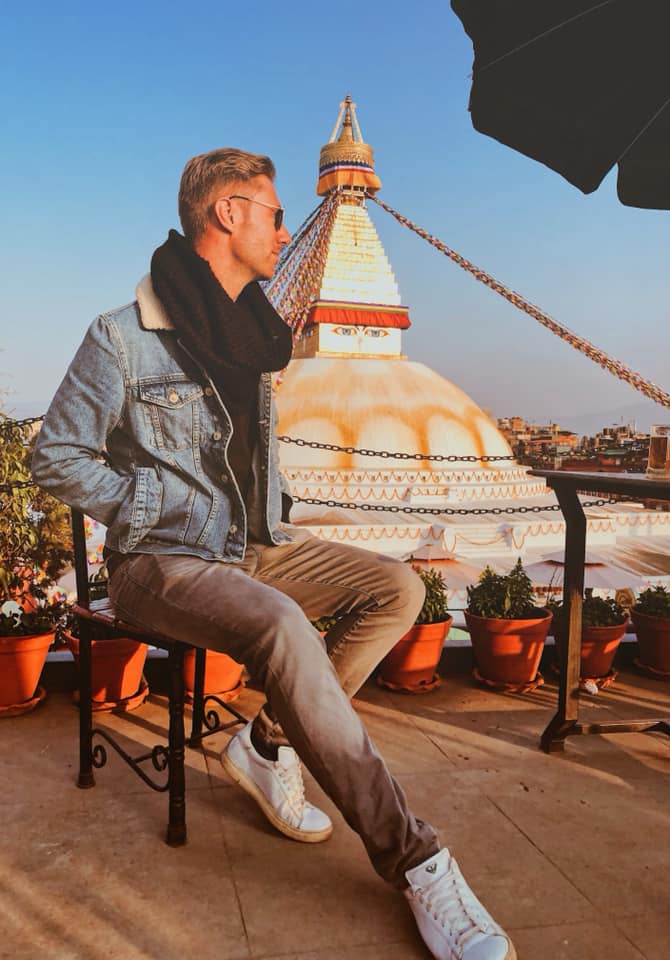 10th. Sri Lanka – $30/day
Sri Lanka is often overshadowed by its massive neighbor to the north, India, and overlooked as a destination except for the more intrepid travelers. This is a shame because Sri Lanka has so much to offer visitors! It's a relatively compact island nation where you can see a lot of things in a small space and, like India, it's also a very cheap place to visit. Unfortunately, the cost to enter many of the main attractions will add up so if you're planning on seeing all the sites on a cultural trip, you'll want to take this into consideration. But if you'd rather explore nature and enjoy beach life and maybe try your hand at surfing, then Sri Lanka is a place where your money will go far.
Travelers can usually find a bed in a hostel for under $15 per night and food for the day is around the same price. You'll find simple meals of roti, rice, curries, and more (make sure to try hoppers!) for under $4 per meal and often for even less. Transportation around Sri Lanka is incredibly affordable with many bus and train rides for as little as $1 or even less! Or you can race a tuktuk in Sri Lanka instead.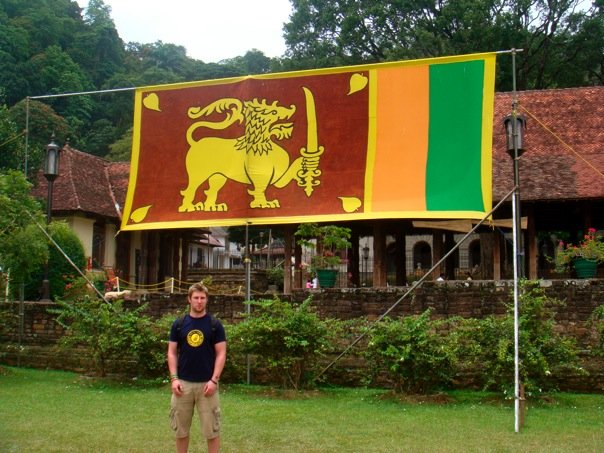 9th. Vietnam – $30/day
Vietnam is a fantastic country with an amazing coastline to explore, wonderful, bustling cities, and a wide array of activities and natural wonders. It will keep history buffs, beach bums, nature lovers, and foodies alike very happy.
One of the best things about being in Vietnam is pho! This delicious noodle soup is available everywhere and it's crazy cheap at under $1 (depending on the ingredients) for a huge helping. Banh mi (a sort of Vietnamese meat and pickle sandwich) is also cheap and delicious and you'll find lots of other options for amazing, affordable street food, too. Coffee lovers will be happy too because you can get an amazing cup for around $1. Hostel accommodation is a pretty good standard and you'll find them all over the country. You can get a bed in a dorm for under $10 in cities like Hanoi or Phu Quoc.
Getting around Vietnam by bus is cheap but it can be time-consuming due to traffic. There's a country-wide train network that's around the same price as the bus but offers a calmer experience. Longer train journeys usually have the option for a bed in the sleeper section which is usually a comfortable way to get from A to B while also saving on a night's accommodation.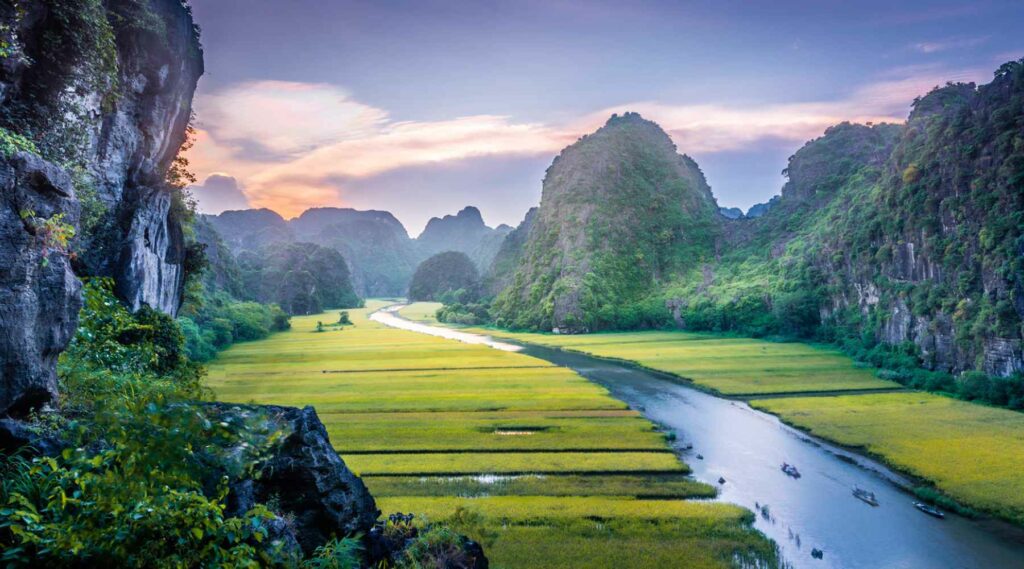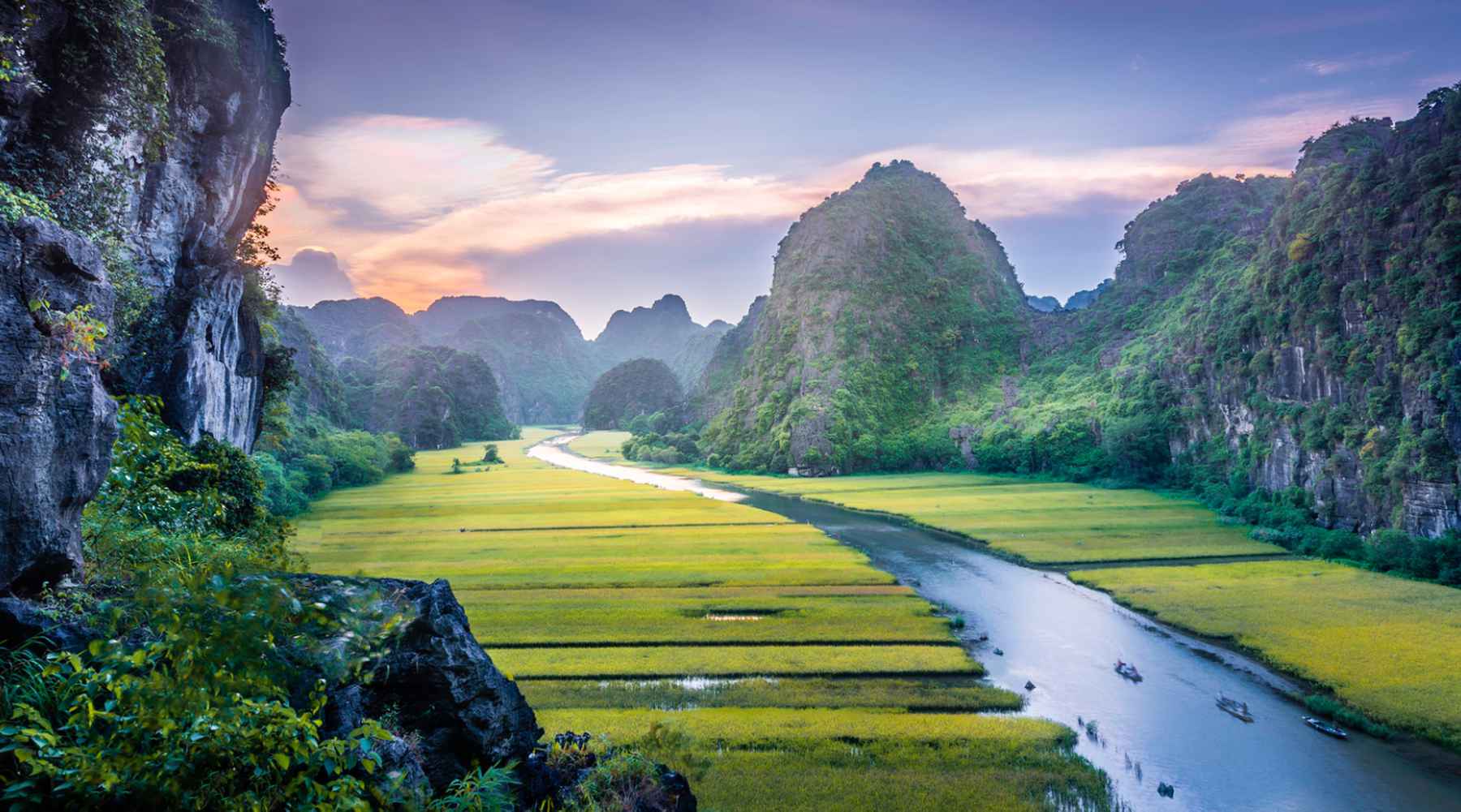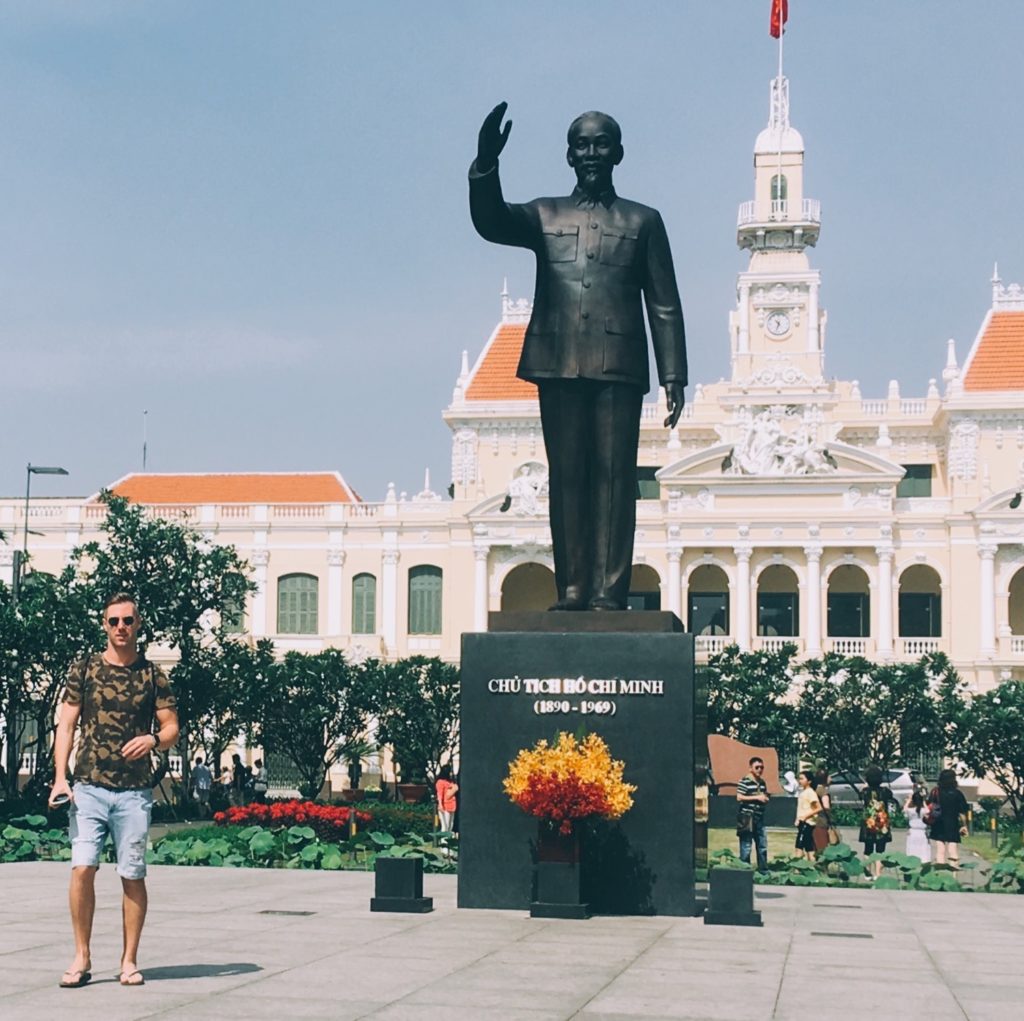 8th. Cambodia – $25/day   
Southeast Asia as a whole is one of the cheapest regions of the world. And Cambodia is one of the most affordable places to visit within this region. It's a wonderful place with a heartbreaking history, incredible temples, a fascinating culture, and friendly people and a visit here will stay with you for long into the future. Careful travelers should be able to get by on as little as $20 per day but make sure to budget extra for entrance fees to Angkor Wat and other temples and attractions.
While food is slightly more expensive in Cambodia than in neighboring Thailand or Vietnam, you can still eat for a few dollars from street vendors. And alcohol is incredibly cheap here, with local and backpacker bars offering beers for around $0.50. Transportation around the region and within the country itself are both affordable. And if you want to fly to Cambodia from elsewhere in the region, there are plenty of affordable budget airlines servicing Phnom Penh and Siem Reap.
Cambodia has some of the world's cheapest accommodation if you're open to staying in hostels, guesthouses, or homestays where you can find amazing deals. Homestays in rural areas can be had for $10 per night including food (and sometimes even less, depending how rural your destination is). Even though accommodation is already very affordable, if you travel in the low season between April to October, you can save even more. If you want to hang around in a place for longer, it's also often possible to negotiate long stay discounts with your accommodation so Cambodia is an excellent country for digital nomad types who want to stay put for a while and enjoy what this amazing place has to offer.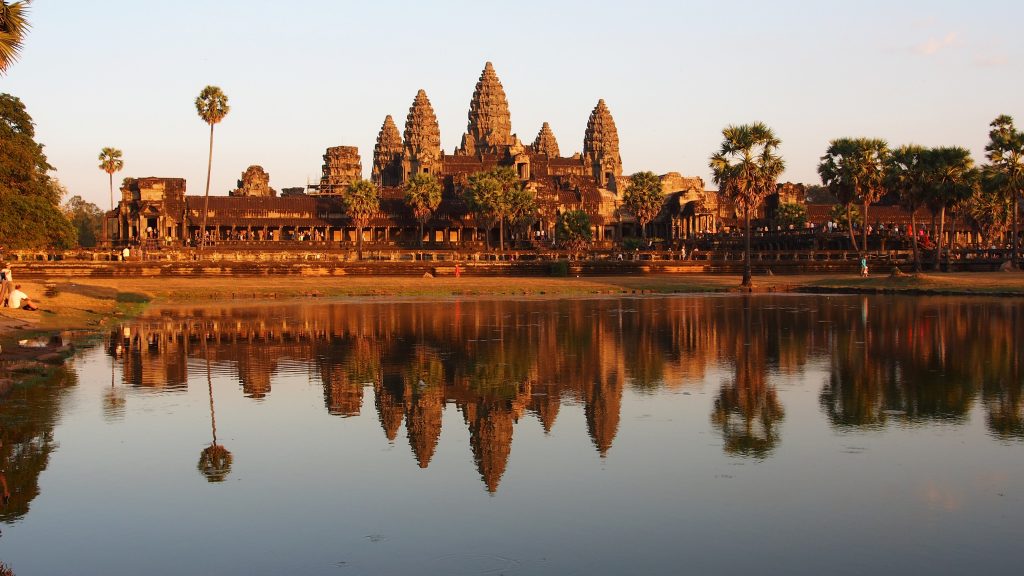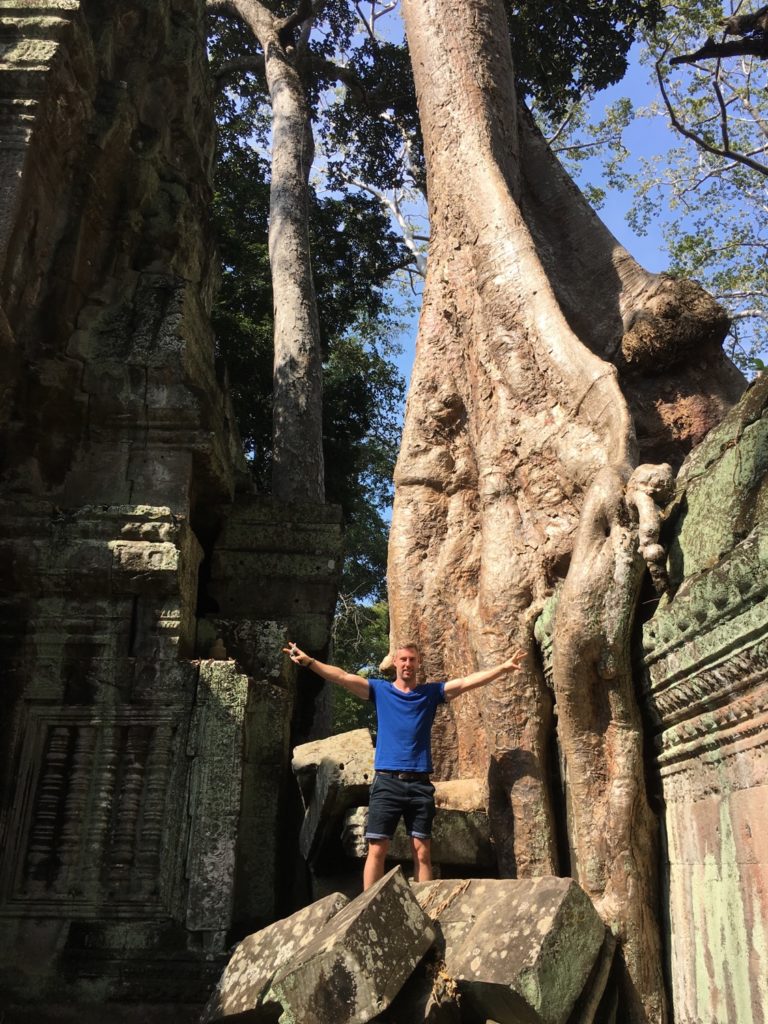 7th. Ethiopia – $25/day
African nations aren't usually part of the 'cheapest countries to visit' conversation because of the great expense to get to the continent. The staggering cost of flights between countries, visa fees, and the need for expensive vaccinations are crazy. Plus, many African countries target wealthy tourists with five-star safari experiences and game drives. While mostly ignoring travelers on a budget. Ethiopia is one of the few African countries where you won't need a massive budget and visitors can expect to pay around $25 per day if they plan carefully and travel overland.
And there are so many things to see in Ethiopia. The hyenas in Harar, Lalibela, the Blue Nile falls. And Ethiopian food is one of the most interesting and tasty international cuisines. And it's available affordably all over the country. Especially if you're in a group as it's often a more communal experience. Vegans and vegetarians will love the food here. It's a part of the Ethiopian Orthodox religion to observe vegan fasting days regularl. Where suitable dishes can be found easily and cheaply, usually for less than $3 per meal. Accommodation in a hostel dorm room will also be around $5 per night but it's more common to find budget hotels that will be around twice the price for a private room and shared bathroom.
Ethiopia is a massive place. But internal flights with Ethiopian Airlines are surprisingly affordable and you can often find good deals, especially when you fly into the country with them. Adventurous budget travelers who prefer to save money by taking the bus will have long travel times. But the experience and money saved will make up for that! Beware that taxis within Addis Ababa are quite expensive but the local bus system covers most of the city, it's safe, efficient, and actually, a fun way to get around.
Note. If you want to visit the Danakil Depression, that doesn't come cheap!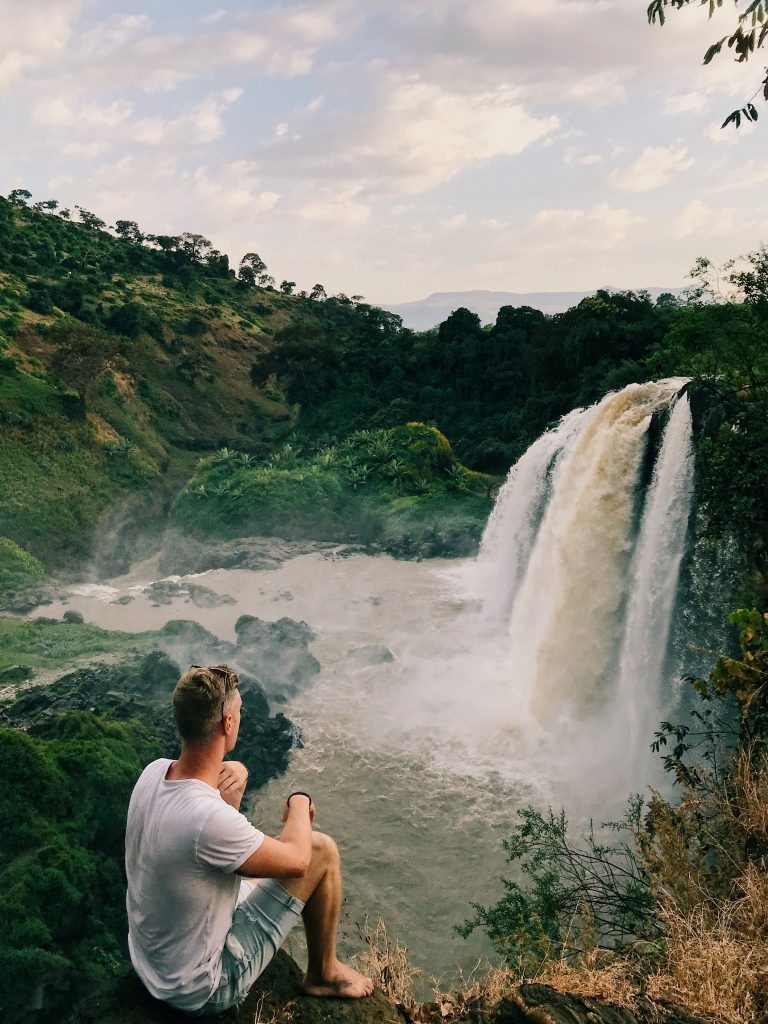 6th. Laos – $25/day
Located in Southeast Asia, one of the cheapest regions in the world, Laos is likewise a very cheap place to visit. In fact, it's probably one of the most affordable countries in the world. And budget travelers could realistically get by here on under $20 per day.
If you don't mind places of questionable quality, a bed for the night can be had for just a few dollars a night. If you want something slightly more comfortable than dorm beds cost between $5 and $10 per night. And couples or friends sharing can often find private doubles for the same price as two dorm beds. Laos is a dream country for anyone who loves to sample local street food. Not only is it incredibly tasty with a vast selection of things to sample (be sure to try 'sin dad', a type of Laotian BBQ) it's also mind-bogglingly cheap. It often found costing less than $2 for a meal.
Laos is a small country but getting around can be surprisingly time-consuming. Buses and boats will service most places very cheaply but you'll need to be patient. Within cities, getting around on foot is free and enjoyable. Or for distances that are too far, you have tuk-tuks and taxis. Tuk-tuks will be cheaper. But always negotiate on the fare and it's not uncommon to start at half of the asking price to see where it goes from there.
Laos often gets overlooked by travelers in favor of Thailand and Cambodia, but this little nation is definitely worth a stop and your wallet will thank you! Take note that the local currency, kip, can't be exchanged outside of the country so be sure to trade in what you have before you depart.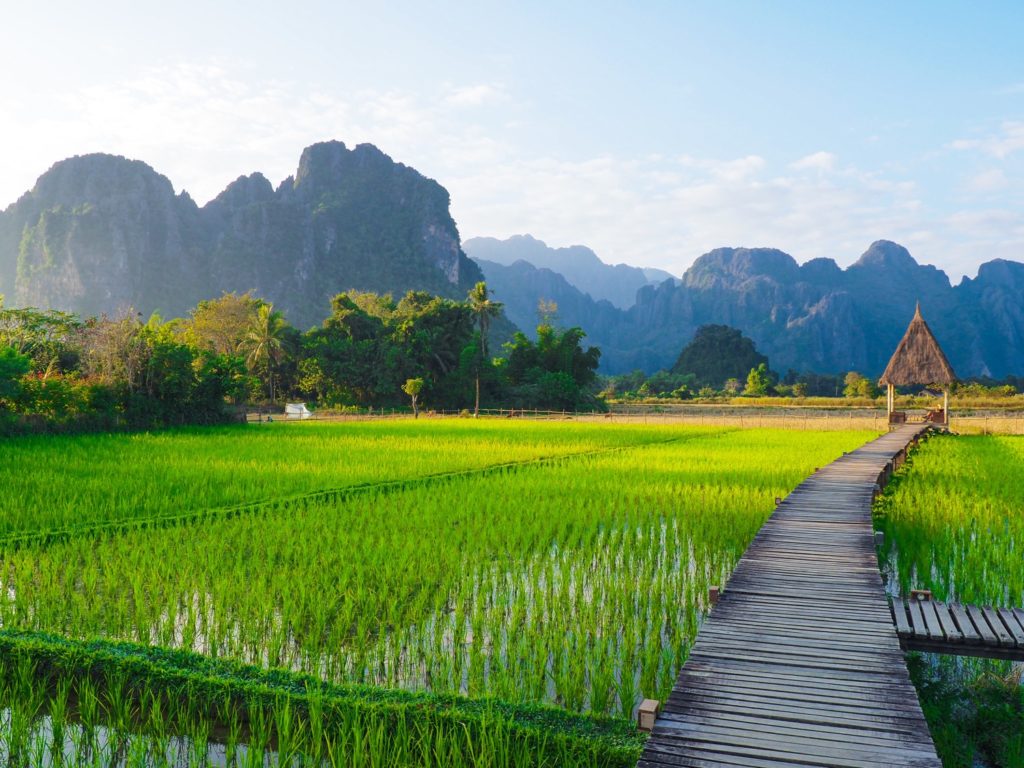 5th. India – $20/day
India is one of the most interesting and diverse countries in the world and it's long been popular with travelers, especially those who want to do things on the cheap. It's one of those places where travelers will go to bum around the country, seeing as much and stretching their budgets as far as they can. It's a huge place with so many different regions and a huge variety of experiences to offer that it's the perfect place for wandering.
Luckily, India is still one of the cheapest countries in the world to visit, especially if you spend more of your time outside of the major cities and especially if you're willing to haggle! If you want to make your dollars go as far as possible, you can't be shy about bargaining over prices – it's a part of the culture!
India is huge and prices will vary, but no matter where you are there will likely be an option for very cheap accommodation, sometimes for as little as $5 or less. But you get what you pay for and India could be a place where it might be worth stepping things up just a bit for accommodation. The same goes for food in India – Delhi Belly is real and food is affordable and delicious everywhere so perhaps going for the cheapest of the cheap isn't always the wisest choice.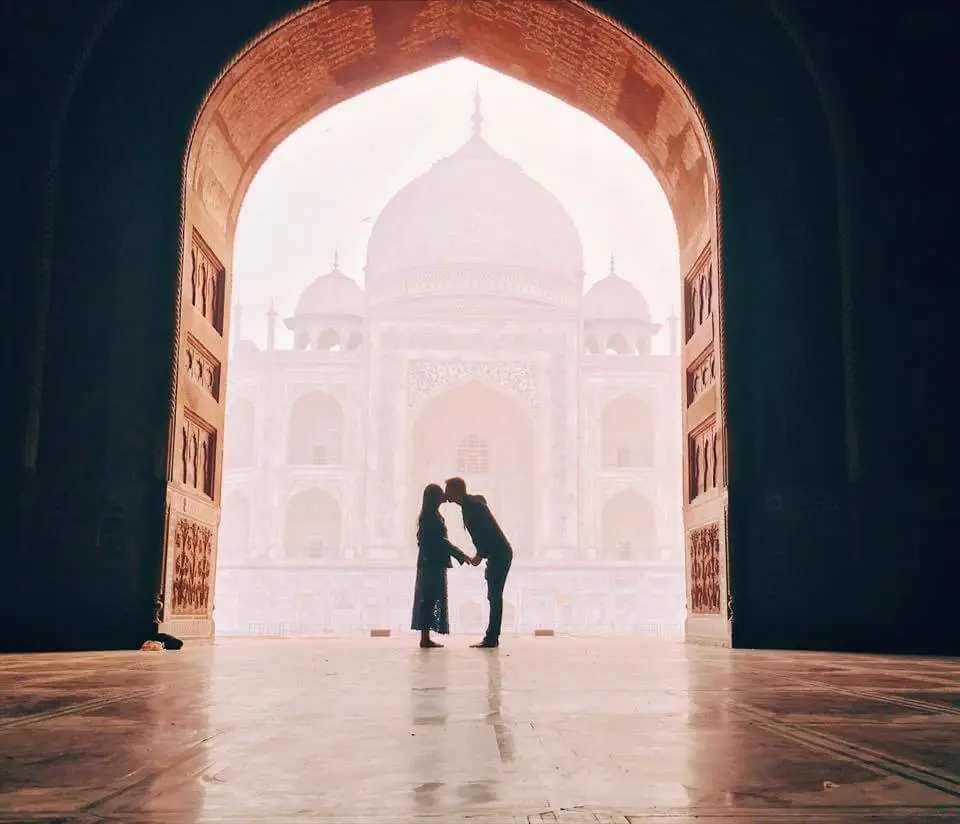 4th Malawi – $20/day
During my Cape Town to Cairo trip, I spent 2 weeks in Malawi in east Africa. And it blew me away. Most of the country borders their gorgeous lake, Lake Malawi. That means endless beaches, water activities, little chill beach towns and still very cheap prices.
If you check the 2nd photo below, you can see the menu. Here, a bean dinner cost $0.15! With guest houses for $5, and transport often including hopping on the back of trucks, Malawi is a difficult place to go over budget. $20 a day is more than impossible, even in 2023.
Cape McClear, Monkey Bay, and Lilongwe are all popular spots. Then you can hop on a ferry and cross into Tanzania. True travel, and on a tiny budget. The dream.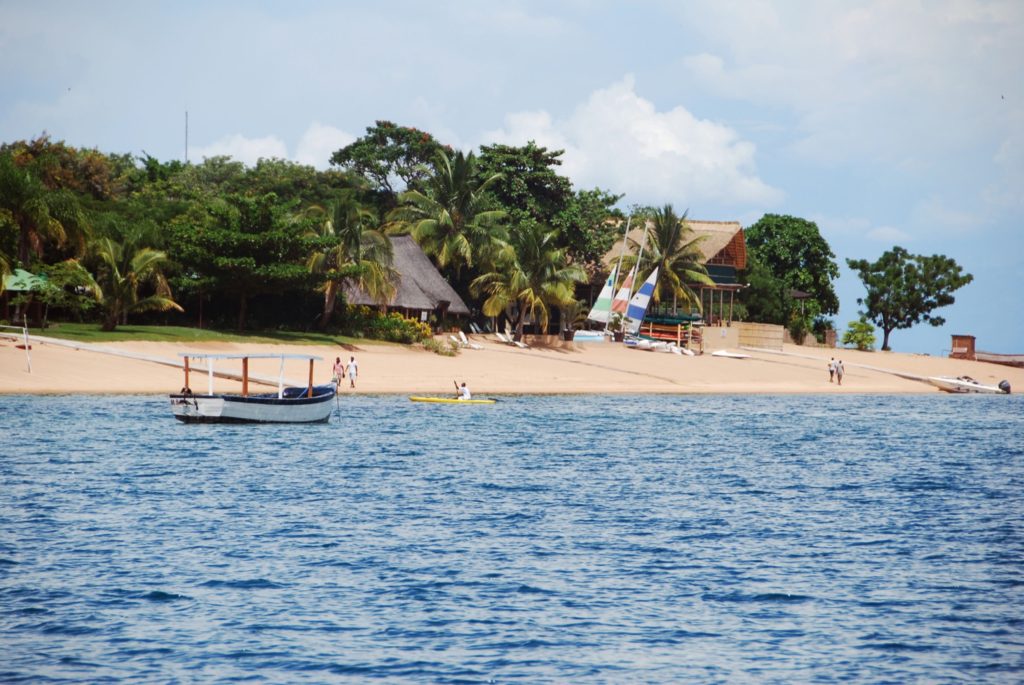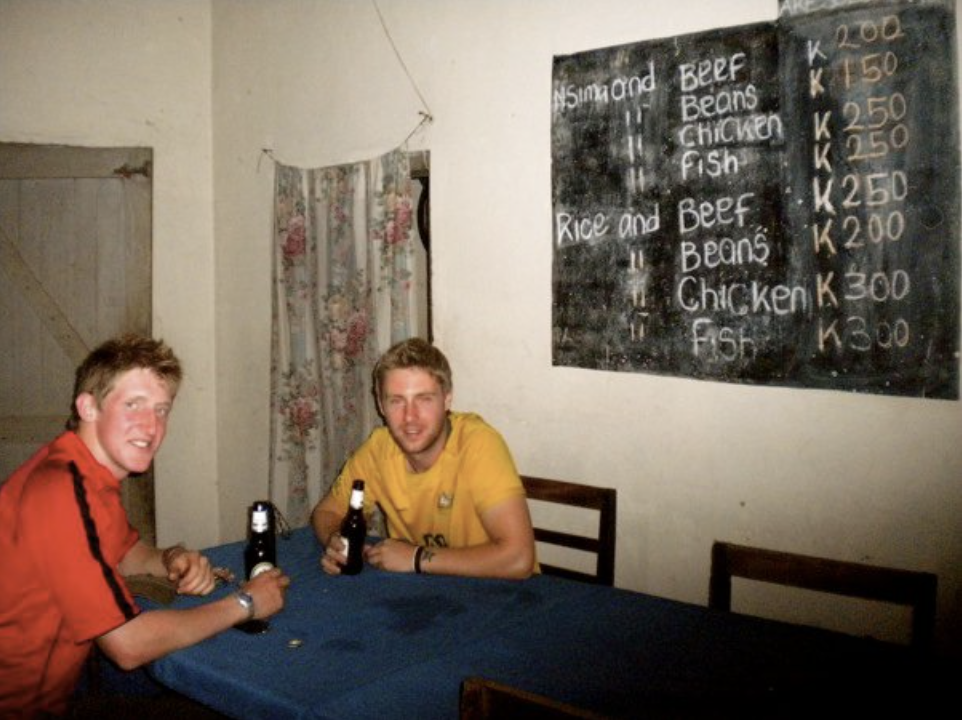 3rd. Moldova – $18/day
Without a doubt, the cheapest country to visit in Europe, and it's a winning one at that. Moldova.
Moldova has been independent of the Soviet Union since 1991. However, there is a region in Moldova called 'Transnistria' which modern Russia recognizes as a separate country. Almost no country recognizes Transnistria as one of the 197 countries in the world, but Russia maintains its presence because of it. With rumors of a potential invasion gathering pace since Ukraine.
Politics aside, Moldova is a great country to visit. With an endless supply of outdoor activities, from Caving to mountain biking, Moldova is a great spot for an active holiday. And if an active holiday isn't what you're after? Don't worry, Chisinau, Moldova's charming capital has a lot of wineries!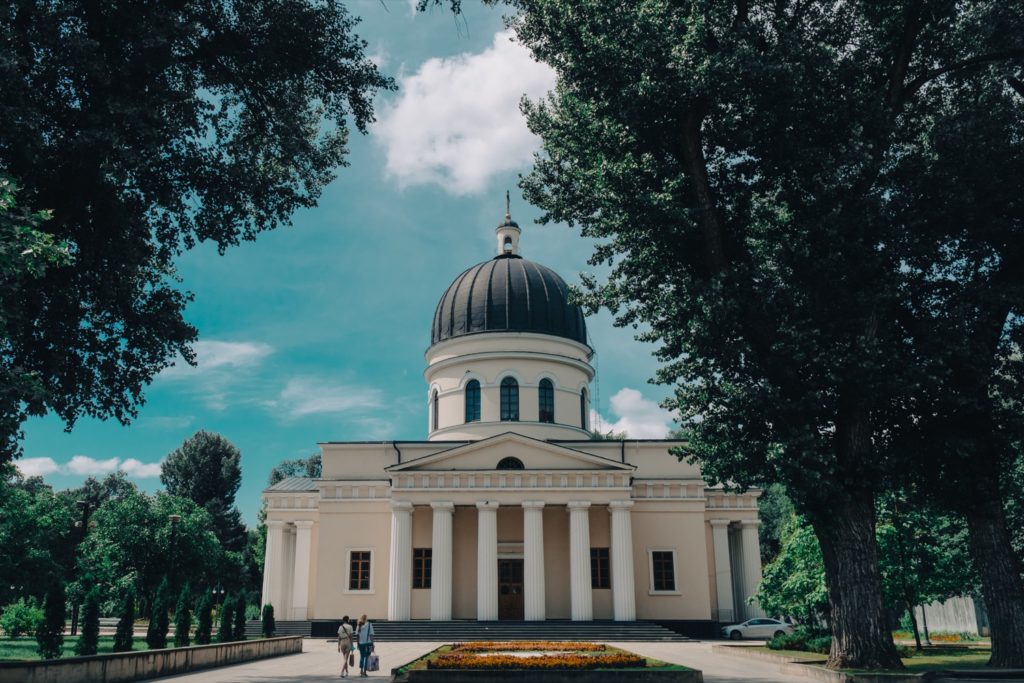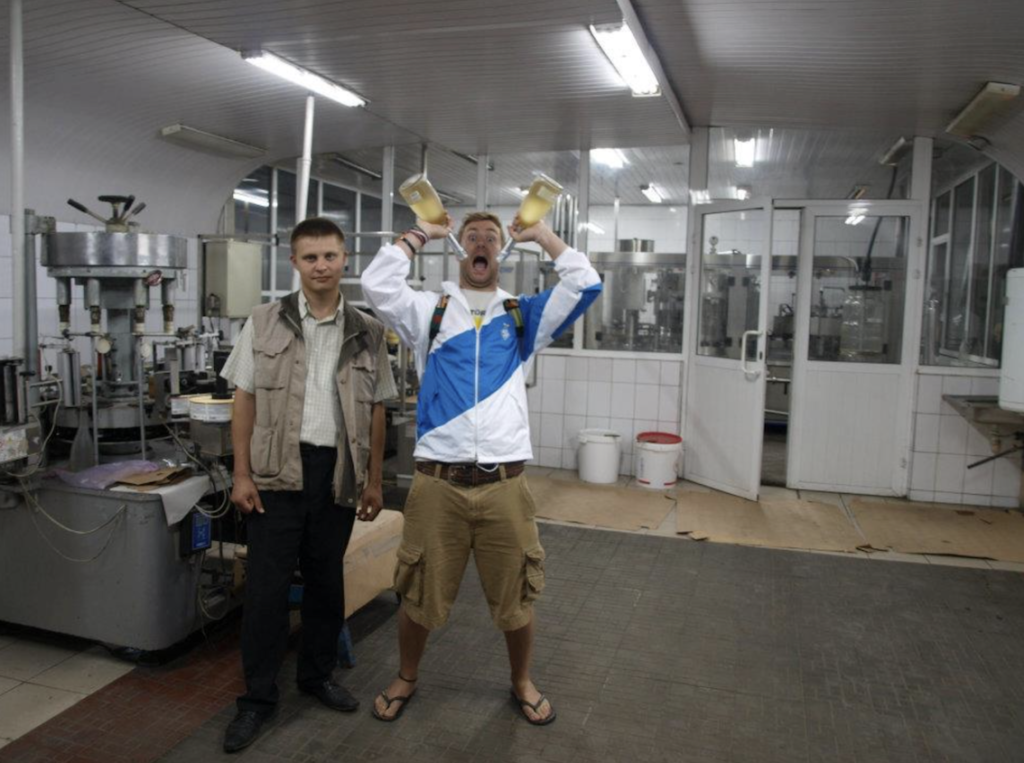 2nd. Pakistan – $15/day
Pakistan is just waiting for its 'Iceland' or 'India' moment where it becomes an absolute staple of the travel world (much like The Faroe Islands tbh). What do i mean by that? I mean it's beautiful, interesting, friendly, captivating and a true travel experience. Everyone should be flooding there. But with Islamophobia and negative media stories holding it back, it's struggling to break through into the mainstream.
You can take advantage of that in 2 ways. One, you'll have most of the country to yourself as a tourist. And two, it's cheap. Like REALLY cheap. Like $0.50 for dinner cheap. $3 for a guest house cheap. Cheap. Cheap.
And it's wonderful. From Islamabad to Karachi. And even more so in the northeast, the Gilgit Baltistan region is open of the most beautiful regions of the world. Go there before everyone else does!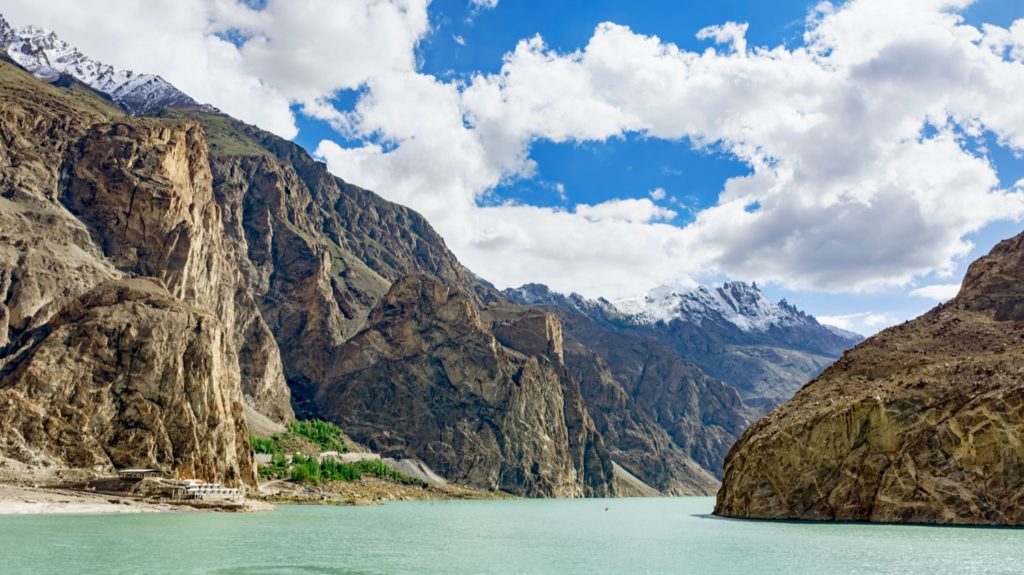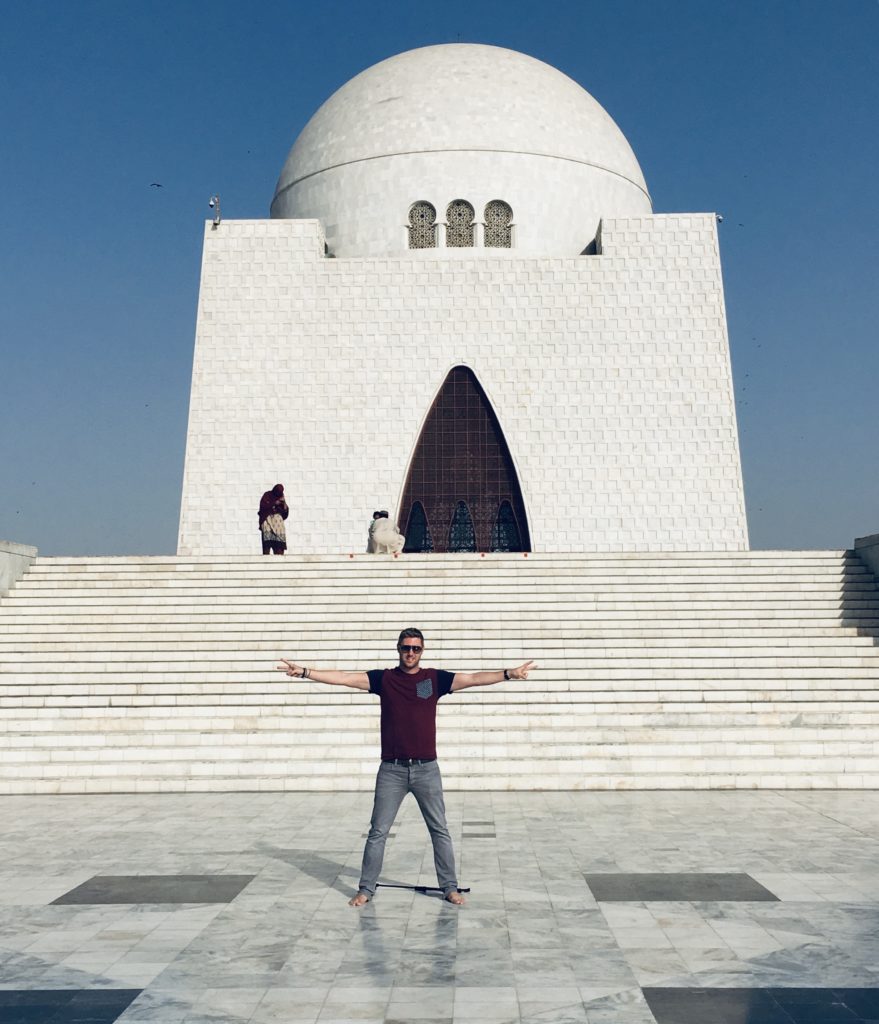 1st. Bangladesh – $15 per day
The first country I ever truly traveled to, and therefore one very close to my heart. When I backpacked through Bangladesh, I spent $7 a day. Food, accommodation, transport, activities, everything!
Bangladesh is also one of the least visited countries in the world by Westerners. Historicaly the visa has been difficult, and there aren't that many flights in and out of Dhaka from major airport hubs. However, that shouldn't dissuade any would-be traveler.
Bangladesh is beautiful. From the longest beach in the world to the ancient Forts, there are some amazing tourist places in Bangladesh. And if you have the chance, be sure to hop on the traditional rocket steamer from Dhaka to Khulna. It was one of my favourite ever travel experiences.
If you don't mind local guest houses, and local restaurants, you can easily travel around Bangladesh for $500 a month. In 2023, there aren't many countries in the world you can say that for. In fact, it's probably just Bangladesh, Pakistan and maybe Malawi.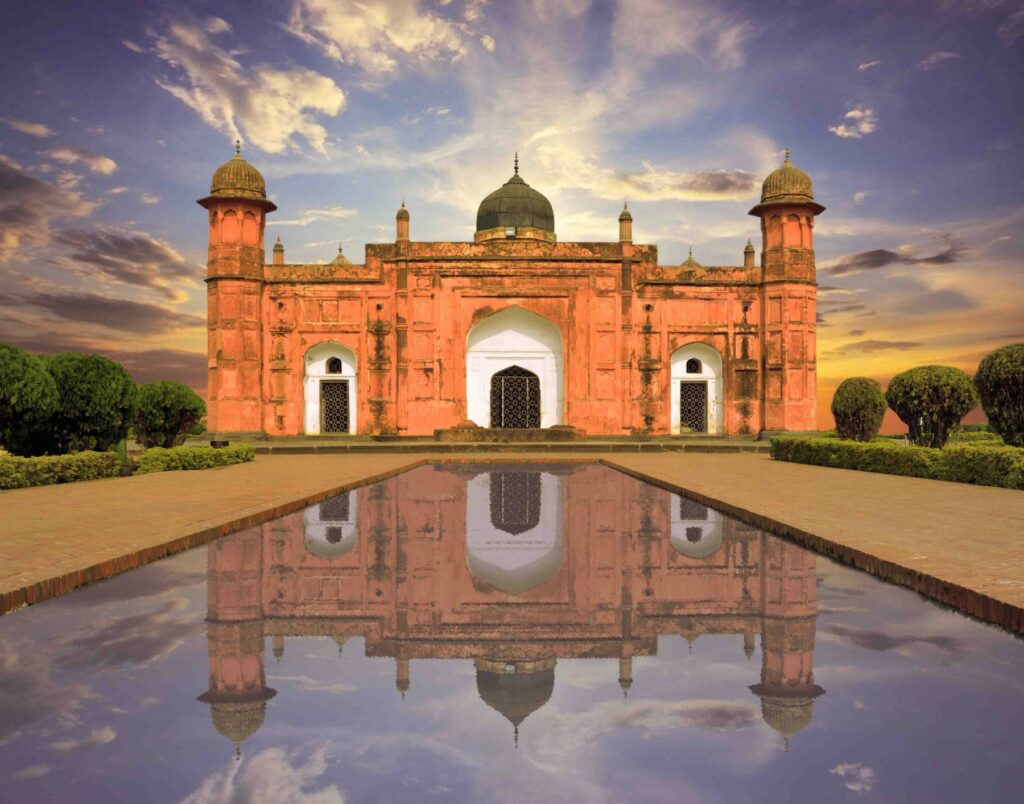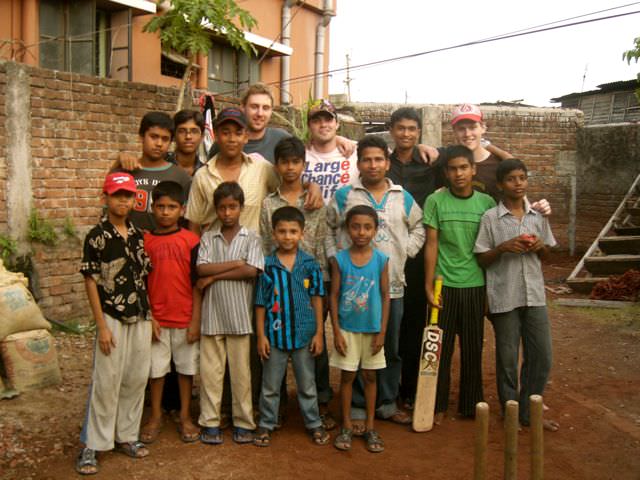 Final Notes on THE CHEAPEST countries to visit:
Throughout my list of Cheapest Countries to Visit in the World, the daily budgets listed assume you'll be traveling backpacker style. And of course eating mostly from grocery stores or street vendors, staying in hostels, and getting around by public transportation.
If you want to eat out, take taxis, or stay in nicer places then the budget will obviously go up but these countries are all still amazing bargains. And that's even if you decide to treat yourself on occasion. Likewise, if you look for opportunities to Couchsurf, do work exchanges, camp, and hitchhike then you can reduce these costs even further.
Please note too that none of the daily budgets include things like flights, travel insurance,  souvenirs are included. Or for actually going on tours and excursions and paying entrance fees. So make sure to account for those before you plan your trip to any of these cheapest countries to visit. Still, they're all as serious bargains regardless.
Good value or cheapest?
Also there is a difference between a country which is GREAT value (like Thailand). Where you can get 4* hotels for $50 or so. And a cheap country where a hotel may be $5, like in Bangladesh. But it's not exactly luxury! So this list of the cheapst countries to visit is based on the ACTUAL CHEAPEST COUNTRIES TO VISIT. Not countries which are great value. I should write a separate blog post for that actually! Egypt, China, Malaysia, Morocco, Romania, Portugal, Estonia, Turkey. They'd all make that list!
Further Reading?
Check out my articles on the:
Most visited countries in the world
Least visited countries in the world
Most expensive countries to visit in the world
Remember, never travel without travel insurance! And never overpay for travel insurance!
I use HeyMondo. You get INSTANT quotes. Super cheap, they actually pay out, AND they cover almost everywhere, where most insurance companies don't (even places like Central African Republic etc!). You can sign-up here. PS You even get 5% off if you use MY LINK! You can even sign up if you're already overseas and traveling, pretty cool.
Also, if you want to start a blog...I CAN HELP YOU!
Also, if you want to start a blog, and start to change your life, I'd love to help you! Email me on johnny@onestep4ward.com. In the meantime, check out my super easy blog post on how to start a travel blog in under 30 minutes, here! And if you just want to get cracking, use BlueHost at a discount, through me.
Also, (if you're like me, and awful with tech-stuff) email me and my team can get a blog up and running for you, designed and everything, for $699 - email johnny@onestep4ward.com to get started.
Do you work remotely? Are you a digital nomad/blogger etc? You need to be insured too.
I use SafetyWing for my digital nomad insurance. It covers me while I live overseas. It's just $10 a week, and it's amazing! No upfront fees, you just pay week by week, and you can sign up just for a week if you want, then switch it off and on whenever. You can read my review here, and you can sign-up here!