Traveling to every country in the world has taken me a hell of lot of time, effort and of course money, and whilst I believe overlanding across continents is the most fun way to travel, sometimes it's easier to fly, especially if you wanna see the best things a country has to offer!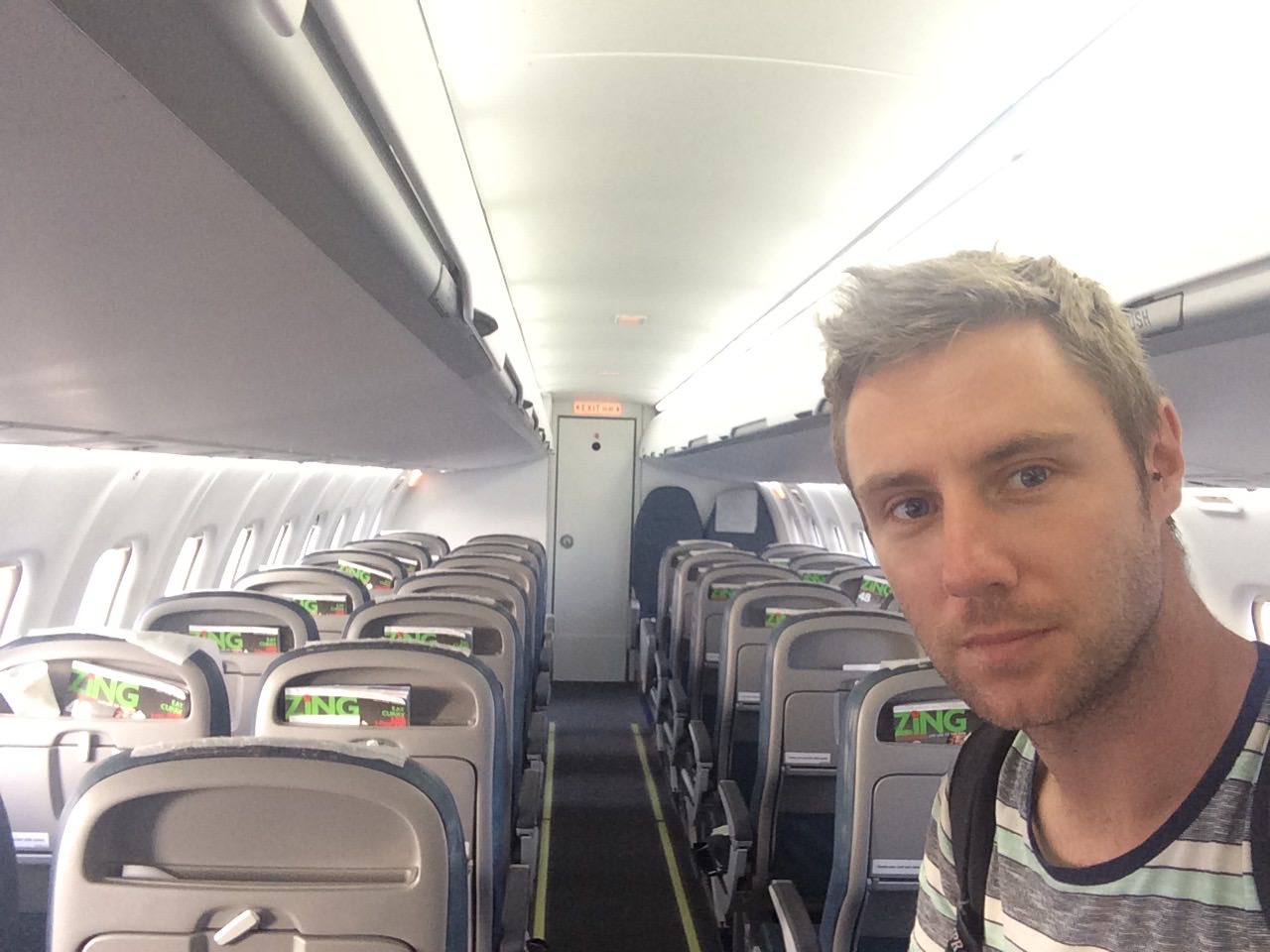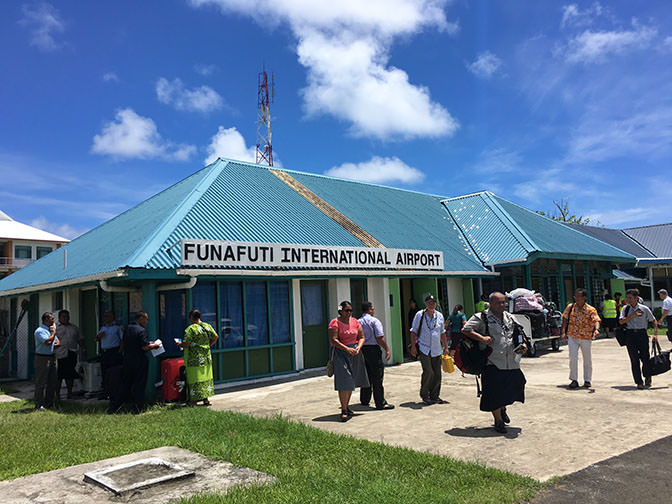 Since I started this journey in 2006, I've overlanded (including boats) from China to Ireland, Cape Town to Cairo, China to East Timor, Cameroon to Morocco, USA to Panama, and Colombia to Antartica, overland is the purest form of travel around for sure. However, I wouldn't dream of missing the Galapagos islands, or Easter Island, nor would I want to spend 6 months finding ways to get through the Caribbean without flying, I still have my life to live, and my business to run so while travel is a huge part of my life, it's not everything. I want to see my mum at Christmas, visit my sister and her kids, have reunions with my friends in Thailand, Australia, UK and Ireland. I want to speak at conferences, and experience everything life has to offer me, flying allows me to do that.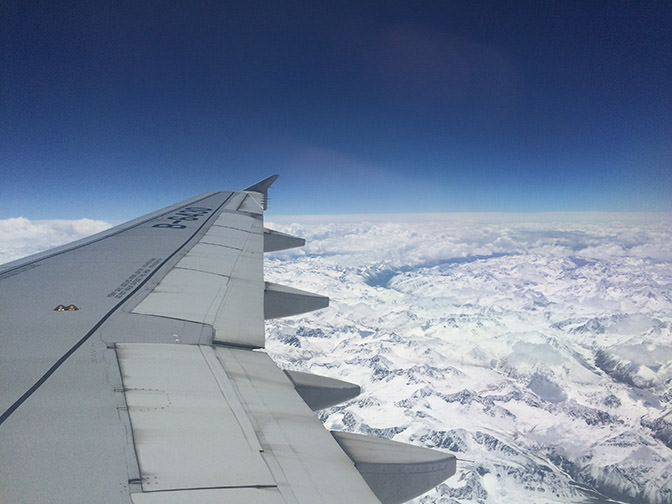 So with all these flights I've had some crazy experiences. Twice I've been the only person on a flight, I've bumped into Mick Jagger, flown in the cockpit, had flights cancelled and delayed more times than I can count, slept in airports too many times to mention, flown economy, and first class and everything in between. I've been to the world's busiest airports, to some of the smallest airports imaginable, on planes that wouldn't pass a test in Europe that's for sure!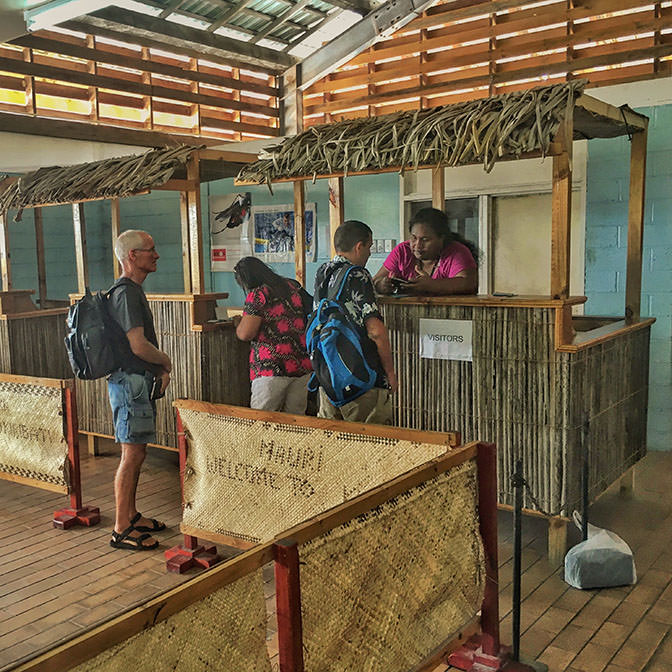 Anyway, I've crunched some numbers and worked out every flight I've taken since I began this journey, I think it's kinda interesting. For a start, you can really see that since 2012, when I worked out how to make 'real' money from blogging, that my flight frequency increased a lot! Anyway, have a look: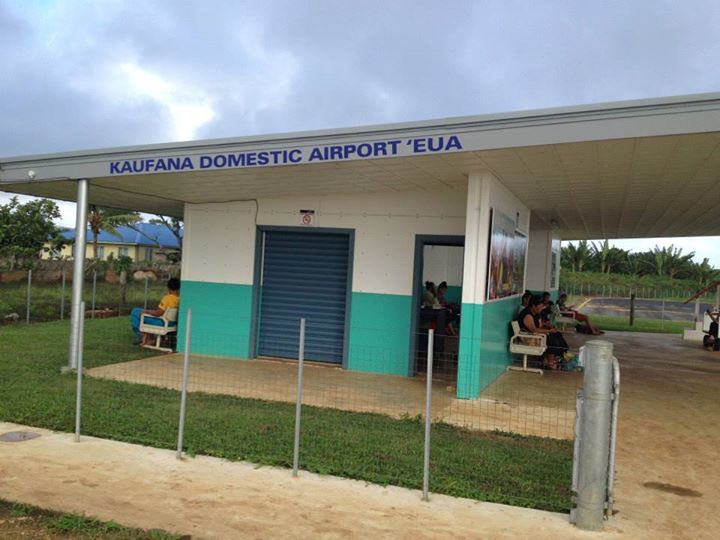 FLIGHT COUNT
      2006 (7 flights):
Nottingham to Belfast, UK
Belfast to Nottingham, UK
London to New York, USA
Newark to Las Vegas, USA
LA to North Carolina, USA
North Carolina to Ohio, USA
New York to Dublin, Ireland

 

2007 (5) :

Dublin to Abu Dhabi, UAE
Abu Dhabi to Bangkok, Thailand
Bangkok to Chiang Mai, Thailand
Kunming to Xi'an, China
Xi'an to Kunming, China

 

2008 (3) :

Bangkok to Dhaka, Bangladesh
Kathmandu, Nepal to Seoul, South Korea
Kuala Lumpur, Malaysia to Tokyo, Japan

 

 

2009 (15) :

Seoul, South Korea to Manila, Philippines
Manila to Kuching, Borneo, Malaysia
Kalimantan, Indonesia to Jakarta, Indonesia
Bali/Denpasar to West Timor, Indonesia
Dili, East Timor to Darwin, Australia
Darwin to Sydney, Australia
Sydney to Melbourne, Australia
Melbourne to Sydney, Australia
Sydney to Mumbai, India
Mumbai to Chennai, India
Chennai to Hyderabad, India
Hyderabad to Colombo, Sri Lanka
Colombo to Mumbai, India
Mumbai to Kuala Lumpur, Malaysia
KL to Sydney, Australia

 

2010 (18) :

Sydney to Cairns, Australia
Cairns to Sydney, Australia
Sydney to Canberra, Australia
Canberra to Sydney, Australia
Sydney to Alice Springs, Australia
Alice Springs to Sydney, Australia
Sydney to Melbourne, Australia
Melbourne to Sydney, Australia
Sydney to Singapore
Singapore to London, UK
London to Belfast, UK
Belfast to Paris, France
Paris to London, UK
London to Harare, Zimbabwe
Harare to Lusaka, Zambia
Nairobi to Addis Ababa, Ethiopia
Damascus to Abu Dhabi, UAE
Abu Dhabi to Kuala Lumpur, Malaysia

   

2011 (10) :

Bangkok to KL, Malaysia
KL to BKK, Thailand
Bangkok to KL, Malaysia
KL to BKK, Thailand
Bangkok to Yangon, Burma
Yangon to Kuala Lumpur, Malaysia
KL to Bangkok, Thailand
Bangkok to Taipei, Taiwan
Taipei to Hong Kong, China
Hong Kong to Bangkok, Thailand

 

2012 (16) :

Bangkok to Kuala Lumpur, Malaysia
Kuala Lumpur to Seoul, South Korea
Seoul to Dandong, China
Pyongyang, North Korea to Beijing, China
Harbin to Kunming, China
Kunming to Bangkok, Thailand
Bangkok to Chengdu, China
Chengdu to Guilin, China
Hungary to Istanbul, Turkey
Istanbul to Tel Aviv, Israel
Tel Aviv to Budapest, Hungary
Budapest to Rome, Italy
Nice to London, UK
London to Dublin, Ireland
Dublin to Dubai, UAE
Dubai to Bangkok, Thailand

 

2013 (54) :

Bangkok, Thailand to Penang, Malaysia
Kuala Lumpur, Malaysia to Bangkok, Thailand
Bangkok to Clarke, The Philippines
Clarke to Bangkok, Thailand
Bangkok to Phuket, Thailand
Phuket to Bangkok, Thailand
Bangkok to Kuala Lumpur, Malaysia
Kuala Lumpur to Sydney, Australia
Sydney to Brisbane, Australia
Brisbane to Port Moresby, Papua New Guinea
Port Moresby to Medan, Papua New Guinea
Medan to Port Moresby, Papua New Guinea
Port Moresby to Brisbane, Australia
Brisbane to Christ Church, New Zealand
*(helicopter), New Zealand
Christ Church to Brisbane, Australia
Brisbane to Honiara, Solomon Islands
Honiara to Port Villa, Vanuatu
Port Villa to Tanna, Vanuatu
Tanna to Port Villa, Vanuatu
Port Villa to Nadi, Fiji
Nadi to Nukualofa, Tonga
Eua to Nukualofa, Tonga
Nukualofa to Auckland, New Zealand
Auckland to Apia, Samoa
Apia to Fagatogo, American Samoa
Fagatogo to Apia, Samoa
Apia to Sydney, Australia
Sydney to Kuala Lumpur, Malaysia
Kuala Lumpur to Bangkok, Thailand
Bangkok to Kuala Lumpur, Malaysia
Kuala Lumpur to Colombo, Sri Lanka
Colombo to Male, Maldives
Male to Colombo, Sri Lanka
Colombo to Kuala Lumpur, Malaysia
Kuala Lumpur to Perhentian islands, Malaysia
Perhentian islands to Kuala Lumpur, Malaysia
Kuala Lumpur to Bangkok, Thailand
Bangkok to Seoul, South Korea
Seoul to Tashkent, Uzbekistan
Tashkent to Bishkek, Kyrgyzstan
Bishkek to Osh, Kyrgyzstan
Osh to Bishkek
Bishkek to Dushanbe, Tajikistan
Tashkent to Kazan, Russia
Kazan to Istanbul, Turkey
Istanbul to Adana, Turkey
Adana to Erbil, Iraq
Erbil to Istanbul, Turkey
Istanbul to Tehran, Iran
Tehran to Shiraz, Iran
Istanbul to Valetta, Malta
Valetta to Cyprus
Nicosia, Cyprus to Dublin, Ireland

2014 (42) :

Belfast to London, UK
London to Belfast, UK
Dublin to Amsterdam, The Netherlands
Amsterdam to Bangkok, Thailand
Bangkok to Chiang Mai, Thailand
Chiang Mai to BKK, Thailand
BKK to Hong Kong
HK to BKK, Thailand
BK to Trang, Thailand
Trang to BKK, Thailand
BKK to Singapore
Singapore to BKK, Thailand
BKK to Mumbai, India
Mumbai to London, UK
Edinburgh to Belfast, UK
Dublin to Chicago, USA
Chicago to Texas, USA
Texas to Mexico City, Mexico
Mexico City to Cancun, Mexico
Panama to Rio De Janeiro, Brazil
Montevideo to Asunción, Paraguay
Asunción to Caracas, Venezuela
Caracas to Barcelona, Venezuela
Medellin to Quito, Ecuador
Quito to Guaquil, Ecuador
Guaquil to Galapagos, Ecuador
Galapagos to Guaquil , Ecuador
Guaquil to Quito, Ecuador
Quito to the Amazon, Ecuador
Cusco to Lima, Peru
Santiago to Easter Island, Chile
Easter Island to Santiago, Chile
Ushuaia to Buenos Aries, Argentina
Buenos Aries to Sao Paulo, Brazil
Sao Paulo to Belem, Brazil
Belem to Paramaribo, Suriname
Georgetown, Guyana to Port of Spain, Trinidad and Tobago
Port of Spain to Bridgetown, Barbados
Bridgetown to St. George, Grenada
George to Kingstown, Saint Vincent and the Grenadines
Kingstown to Castries, Saint Lucia
Castries to Bridgetown, Barbados

   

2015 ( 73) :

Bridgetown to Dominica
Dominica to St. John's, Antigua and Barbuda
John's to Basseterre, St. Kitts and Nevis
Basseterre to San Juan, Puerto Rico
San Juan to Santo Domingo, Dominican Republic
Santo Domingo Republic to Havana, Cuba
Havana to Nassau, Bahamas
Nassau to Kingstown, Jamaica
Montego Bay to Brussels, Belgium
London to Belfast, UK
Dublin to Amsterdam, The Netherlands
Amsterdam to Istanbul, Turkey
Istanbul to Bahrain
Bahrain to Kuwait
Kuwait to Bangkok, Thailand
Bangkok to Shanghai, China
Shanghai to Chengdu, China
Chengdu to Lhasa, Tibet
Lhasa to Chengdu, China
Chengdu to Kunming, China
Kunming to Bangkok, Thailand
Bangkok to Krabi, Thailand
Krabi to Bangkok, Thailand
Bangkok to Hong Kong, China
Hong Kong to Bangkok, Thailand
Bangkok to Surat Thani, Thailand
Surat Thani to Bangkok, Thailand
Bangkok to Muscat, Oman
Muscat to Kuwait
Kuwait to Istanbul, Turkey
Istnabul to London, UK
London to Dublin, Ireland
Dublin to Dusseldorf, Germany
Dusseldorf to Tunis. Tunisia
Tunis to Algiers, Algeria
Algiers to Dubai, UAE
Dubai, to Juba, South Sudan
Juba to Nairobi, Kenya
Nairobi to Kigali, Rwanda
Kigali to Bujumbura, Burundi
Burundi to Kigali, Rwanda
Kigali to Dar Es Salaam, Tanzania
Dar Es Salaam to Moroni, Comoros Islands
Moroni to Antananarivo, Madagascar
Antananarivo to Nairobi, Kenya
Nairobi to Mahe, Seychelles
Mahe to Mauritius
Mauritius to Johannesburg, South Africa
Johannesburg to Maseru, Lesotho
Maseru to Johannesburg, South Africa
Johannesburg to Windhoek, Namibia
Windhoek to Luanda, Angola
Luanda to Brazzaville, Congo
Brazzaville to Libreville, Gabon
Libreville to Sao Tome, Sao Tome and Principe
Sao Tome to Malabo, Equatorial Guinea
Malabo to Douala, Cameroon
Douala to Bangui, Central African Republic
Bangui, Central African Republic to Doula, Cameroon
Douala, Cameroon to N'Djamena, Chad
N'djamena to Abuja, Nigeria
Abuja to Lagos, Nigeria
Cotonou to Casablanca, Morocco
Casablanca to Oran, Algeria
Oran to Algiers, Algeria
Algiers to Paris, France
Paris to Lome, Togo
Abidjan, Ivory Coast to Monrovia, Liberia
Marrakesh to Casablanca, Morocco
Casablanca to Praia, Cape Verde
Praia to Casablanca, Morocco
Casablanca to London, UK
London to Dublin, Ireland

 

2016 (29…)

Dublin to London, UK
London to Tunis, Tunisia
Sfax, Tunisia to Misratah, Libya
Misratah to Istanbul, Turkey
Istanbul to Doha, Qatar
Doha to Asmara, Eritrea
Asmara to Dubai, UAE
Dubai to Kabul, Afghanistan
Kabul to Istanbul, Turkey
Istanbul to Ashgabat, Turkmenistan
Ashgabat to Dubai, UAE
Dubai to Karachi, Pakistan
Karachi to Dubai, UAE
Dubai to Bangkok, Thailand
Bangkok to Manila, the Philippines
Manila to Koror, Palau
Koror to Guam, USA
Guam to Pohnpei, Federated States of Micronesia
Pohnpei to Majuro, Marshall Islands
Majuro to Tarawa, Kiribati
Tarawa to Nadi, Fiji
Nadi to Nauru, Nauru
Nauru to Nadi, Fiji
Nadi to Suva, Fiji
Suva to Funafuti, Tuvalu
Funafuti to Suva, Fiji
Suva to Sydney, Australia
Sydney to Singapore, Singapore
Singapore to Bangkok, Thailand
Bangkok to Istanbul, Turkey
Istanbul to Djbouti to Mogadishu, Somalia
Mogadishu to Wajir, Kenya
Wajir to Nairobi, Kenya
Nairobi to Addis Ababa, Ethiopia
Addis Ababa to Muscat, Oman
Muscat to Salalah, Oman
Salalah to Muscat, Oman
Muscat to Istanbul, Turkey
Istanbul to London, UK
Luton to Lyon, France
Lyon to Edinburgh, UK
Edinburgh to Belfast, Northern Ireland

Kids on a runway in Tuvalu

Flying in the South Pacific