Choosing a perfect host for an increasingly popular blog
Becoming successful is often about many little things. A combination of correct technical decisions may be your key to a great independent life and many need to notice that. For example, people sometimes simply underestimate just how important speed and overall performance is for big blogs. Let's say this website was put on a slow server – it would be sluggish, impossible to browse and eventually, you'd be fed up and leave. Naturally, for a blog that wishes to attract plenty of visitors, it is important to take performance seriously. Don't take my word for it – even Google itself agrees! In the survey conducted by the corporation, it was discovered that more than half of the Internet users expect a webpage to open in two seconds or less. Even more so, 53% of people will leave a website if it takes more than three seconds to load! It actually means one very simple thing – the quality of the servers you use is directly responsible for a number of visitors you will get. Since we need many visitors – it's important to take care of the servers!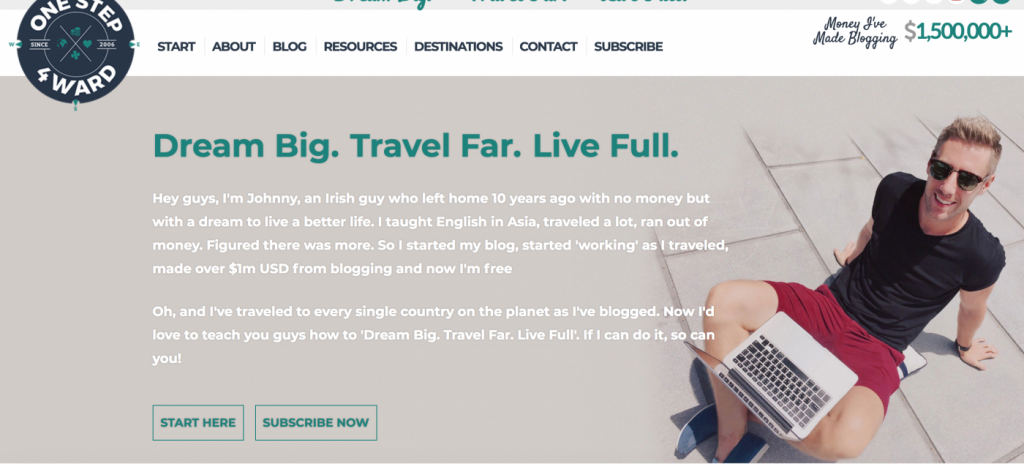 It's one thing when you plan for your website to be quite small. Usually, that means getting a fairly quick shared hosting provider and you can be done with it. Everything becomes much more difficult if you plan to become very successful. This requires a whole different infrastructure and many more things to consider. So let's talk about the most important things when choosing a provider for a high traffic website.
Types of hosting
Generally, there are three main types of hosting: shared, VPS and dedicated. The differences between them are actually quite simple. Shared hosting means you basically sit in a proverbial block of flats, sharing one server with plenty of other pages. If using a VPS, you get significantly more freedom. That means you get to choose just how many resources you will get and what should be done with them. In dedicated hosting, you get to keep an entire server to yourself – it's usually the most expensive but also the most powerful option.
It is very unlikely for any high-traffic website to be using shared servers. While inexpensive, they simply lack the resources. The cheapest plans may not even give you a dedicated IP address, and that's important to have! Let's say you share one with a malicious website and your Google rankings suddenly take a dive. In any case, you may ask your provider to give you a separate IP – but that by itself may also cost you extra. Be wary of that.
For huge projects, that leaves VPS and dedicated options. In theory, VPS servers come in two different types: regular and Cloud hosting. In regular VPS, you get a partition of a physical server. In Cloud hosting, you get a partition of a huge server network. The main thing is, with both of these server partitions you can do as you please, installing the scripts, increasing the performance and so on. Cloud servers tend to be more expensive – in turn, your upgrades are instantaneous, you can also choose an operating system and do a couple other things.
Finally – the dedicated servers. As I mentioned earlier, these tend to be quite expensive. However, with this, you get a serious improvement in performance as you have an entire server for yourself. It's the ultimate option for the ultimate websites.
When you're first starting, shared hosting makes perfect sense. Even though it's not very powerful, it's a great first step on your road to success. Deciding between numerous options can be quite difficult – but if you're using WordPress, Bluehost is often recommended. As the hosting reviews say, it's quite a quick provider and has more than enough at its disposal to give you great performance. It's not a very complicated process if you eventually decide to upgrade to a VPS or a dedicated server – so for starters, why not? At first, shared hosting is perfectly great and it's not worth investing hundreds or even thousands of dollars per year for a complete overkill.
But what should you do when you finally strike gold and see a serious influx of new visitors? Pick a super expensive dedicated server and have your website perform amazingly well? It's not that simple, as we need to look into more specifics and uses. Let's see what they are.
How to choose hosting for a big website?
When you become big, you have to consider two main variables:
Are we talking about hundreds or thousands visitors an hour?

How experienced I/my team is with managing databases?
The expected loads should act as a main deciding factor between Regular VPS, Cloud VPS, and Dedicated servers.
VPS gives you a fixed private server space, which easily exceeds the one of a shared server. It's the cheapest out of three options and is most commonly selected by medium-sized web projects.
Cloud VPS acts similarly to a regular VPS, only with two main differences. In Cloud, you can easily increase the resources you need in case of extra loads. This way, the servers you have will expand together with your visitor base. This sounds like a great option – of course, it will also cost you a fair bit more. When considering "performance for a dollar", Cloud VPS lacks behind regular VPS. Well, that's the price you pay for great scalability!
Considering "performance for a dollar", barely anything beats a dedicated server. They are really quite expensive, usually starting at around $/€70 per month and only going upwards, as your demands increase. However, if your project becomes huge, a dedicated server is a way to go, as at some point it's going to beat Cloud VPS on both price and performance.
Ideally, you should start with regular shared hosting and work your way up. It doesn't make much sense to start with a dedicated server, as it's going to be overpowered and overpriced.
The second thing I mentioned was general experience in managing databases. Shared hosting is as simple as it gets. Often, you can just install a script that you want (i.e. WordPress) and forget about it. Both VPS and Dedicated ecosystems are way more complex – they're a blank sheet of paper and managing them requires a lot of experience. If you are one, or your team has a dedicated programmer who is willing to take up the chore, that is fine. Yet what are you supposed to do if you don't have the skills and have no time to learn? Or don't want to hire someone to do it for you?
In this case, there is a very solid option – management services. Most of the big hosting providers who offer VPS and Dedicated servers also offer Managed plans for all of these server options. In that case, you get less control of your own but can enjoy great performance without actually having to deal with all the difficult stuff. Professional experts hired by the providers are going to help you all along the way.
So, what hosting should I choose?
At the end of the day, this kind of hosting boils down to several different options. At the start, it's always good to try out just how successful you can be by using shared hosting. Later on, upgrade to VPS and if the project becomes huge, pick dedicated hosting. If you don't feel like dealing with servers could be your new favorite past time, make sure to order management services. This way, your website will be ready to deal with visitors pouring in constantly and you'll have to do is trust the experts.
That settles it! I must admit, choosing servers and payment plans is not the most exciting part of starting your new great endeavor. Yet it's crucial if you want to deliver the best experience for your visitors and have a successful website. By doing the basics, you will reap the benefits.
Remember, never travel without travel insurance! And never overpay for travel insurance!
I use SafetyWing at $9 a week, and it's amazing. Also, it has great digital nomad insurance for people who are constantly travelling too! You can read my review here, and you can sign-up here
Also, if you want to start a blog...I CAN HELP YOU!
Also, if you want to start a blog, and start to change your life, I'd love to help you! Email me on johnny@onestep4ward.com. In the meantime, check out my super easy blog post on how to start a travel blog in under 30 minutes, here! And if you just want to get cracking, use BlueHost at a discount, through me.
Also, (if you're like me, and awful with tech-stuff) email me and my team can get a blog up and running for you, designed and everything, for $300 - email johnny@onestep4ward.com to get started.
How about $55 free AirBnB credit?
Oh, one last thing! If you've never used AirBnB before, here's a $50 voucher for you! Enjoy!