Dream of traveling the world? Waking up next to the Mediterranean after a night sleeping under the stars, exploring ancient temples in Southeast Asia or making international backpacking friends in Australia? Well wake up from the dream, because you can absolutely make this (and more!) a reality. World travel is by no means something exclusively for the rich or privileged; in fact, the best travel experiences come when you earn your own way and so appreciate every moment of your journey to the fullest. Here are some tips to get you started funding your dream travels: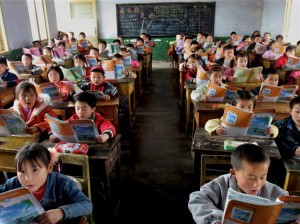 Learn How to Budget: Budgeting is a huge part of most travellers' lives, as we work to live and not visa-versa! The idea here is to manage your money intelligently; cutting back in areas you don't really need to spend money- ideally on material possessions and luxuries. Make smart switches- learn to cook instead of eating out, cancel your TV/cable and read or spend time with friends, ride a bike instead of driving the car- and you'll be on your way to saving for your journey in no time. While you're traveling, follow the same guidelines! Look for budget places to stay- you'll meet more people in a hostel than a hotel, anyway! Do your research to find the cheapest modes of transport and places to go when you're on the road.
Teach English Native English-speakers have a huge advantage in finding opportunities to live abroad, as learning English is in demand nearly everywhere. For those looking to move abroad, it may require a bit of initial investment, but pays off big time in the long run! Get your TEFL certificate either online or in the country you wish to teach- and you'll be ready to take your resume to language schools, earning the local currency teaching either children or adults in your dream destination.
Earn Money Online: These days, there are endless opportunities to earn income online, making you location-independent and able to travel and live anywhere you desire. If you're interested in travel writing, search for freelance writing or copywriting opportunities that pay-per-article. You can get involved with affiliate marketing or even start your own travel website!
Save Up at Home: Sometimes, the best option is just to suck it up and work for a bit at home to save money before heading out on the road, especially if you want to travel freely without worrying about working while you're out there. The Internet is your best friend for employment searches, as there are so many opportunities to network, advertise yourself and search for a job.