The 20 Most Expensive Countries to Visit in the World
Making your dollars stretch is key to living an adventurous life. I visited every country in the world, and it cost me about 10 years of my life and $250,000. Working out about $2k a month. Not bad! However, those budgets were blown out of the water when I came across the Most Expensive Countries to Visit in the world. In these countries, I had to scrimp and save to get by. But what are the Most Expensive Countries to Visit in the world (even if you just want to know, so to avoid them!)? Let's have a look below.
Traveling on the cheap is preferred by many backpackers and budget travelers who want to get the most bang for their travel buck. If that's you, check out the cheapest countries to visit in the world HERE. But there are so many amazing places in the world to see where the high costs of visiting just can't be avoided. No matter how carefully you budget!
However, just because a place is expensive to visit doesn't mean it won't be worth it. It just means that you'll have to plan better and save for longer. But the rewards of visiting an expensive country can be many. Especially if you're smart about your planning and research. So you don't end up wasting time and money on activities, food, and accommodation that don't live up to their hefty price tags.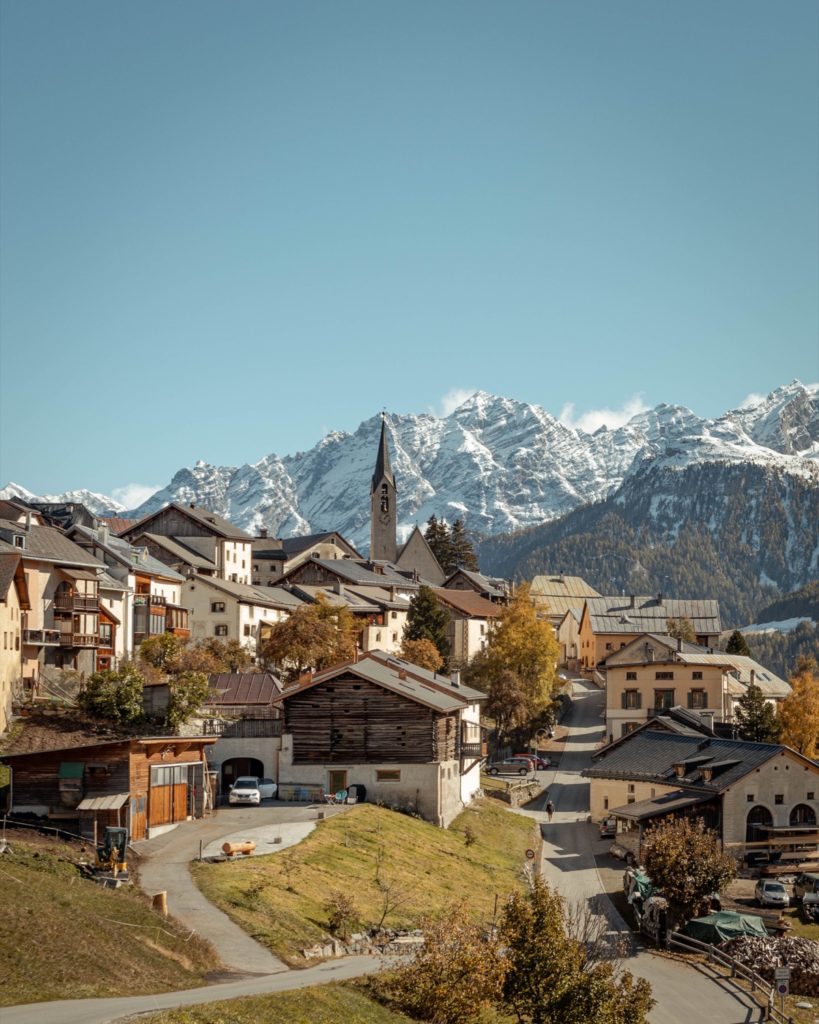 So let's take a look at the 20 most expensive countries in the world to visit so you can start planning and saving so you'll be prepared for the spending!
20th: Israel
20th of the Most Expensive Countries to Visit is Israel.
Israel is a country that might take many people by surprise for how expensive it is to visit. Fair enough since this seems to be a relatively new phenomenon. This fascinating Middle Eastern country has a lot to offer a visitor. So don't let these recent price hikes scare you off.
The main expense for tourists in Israel is the high cost of accommodation. And it doesn't seem to match up with the rest of a traveler's expenses. For example, the cost of a room for the same chain of hotels in Israel's major cities can be triple the price or more than for a room in cities like Milan, Barcelona, or even Zurich which is one of the most expensive cities in the world.
The high cost of accommodation in Israel is largely attributed to a shortage of rooms and the apparent high costs of running hotels. Whatever the reason, if you're planning on visiting Israel and staying in a hotel, this will put a big strain on your budget.
Luckily everything in Israel isn't as expensive as a hotel room. So if you're lucky enough to have family or friends to stay with then you'll find that food and activities are a bit less scary for your budget.
Budget per day? I was going to add this for each of the countries. But actually, they're all so expensive you basically need to budget $150 per day minimum for all of them! After that, it simply depends on how nice a hotel you stay in, or how much you drink!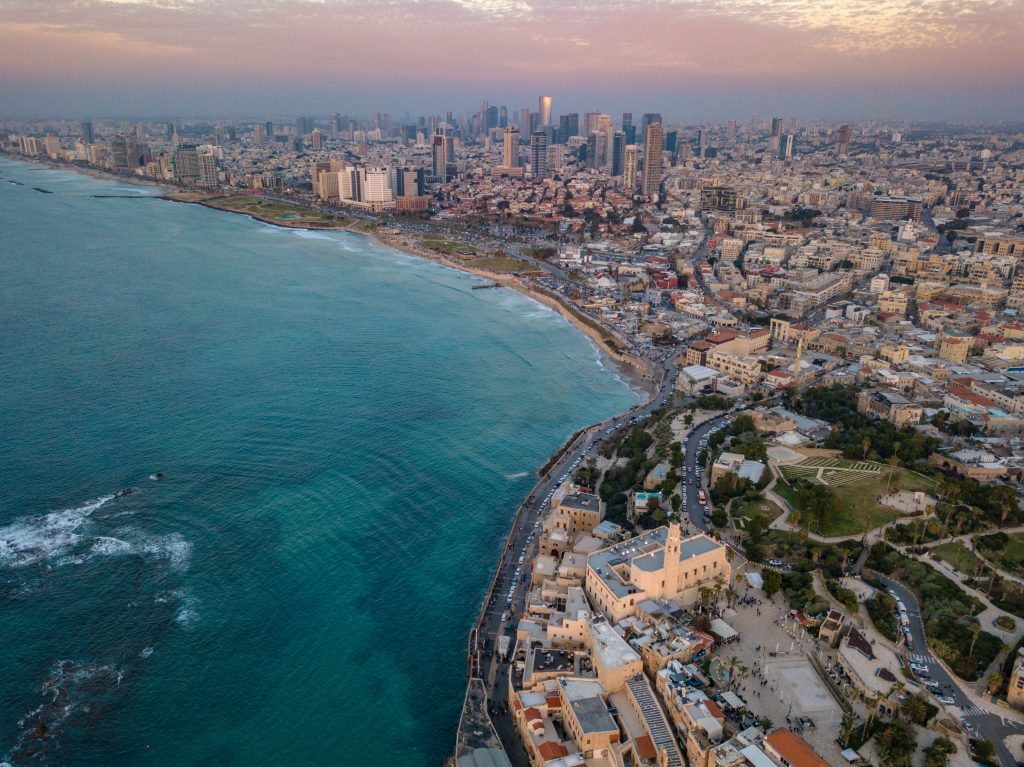 19. Ireland
My home country! And while the days of the 'Celtic Tiger' are gone, Ireland has remained a very expensive country since those economic boom times for about a decade starting in the mid 1990's. When the country switched to the euro in 2002 prices seemed to shoot up in all areas. And Ireland has remained an expensive place to visit ever since.
There are so many wonderful things to do all around Ireland. But for many people, all roads lead to the pub at some point! But time spent soaking up Ireland's amazing pub culture will soon add up. With eating and drinking out two activities that will soon break the bank.
Some pubs in Dublin charge over €8 for a pint of Guinness. So you can't expect to save money by sticking with the nation's favorite drink while you're at the pub! Eating out is just as expensive and even food bought at the grocery store will catch many people off guard with the prices. You'll also be shelling out a good amount for accommodation and transportation. But at least Ireland is small so there won't be any long-distance trips to figure into the budget.
Luckily Ireland is a fabulous country for cycling and camping and many of its charms are found outside its expensive capital city. Once you leave Dublin you'll find that things will become slightly more affordable. But you'll still need to plan well in order to get the best deals on accommodation and any tours you decide to take. Ireland is one of the most open and welcoming places in the world. So, at the very least, you can expect that a friendly local will spot you a pint or two!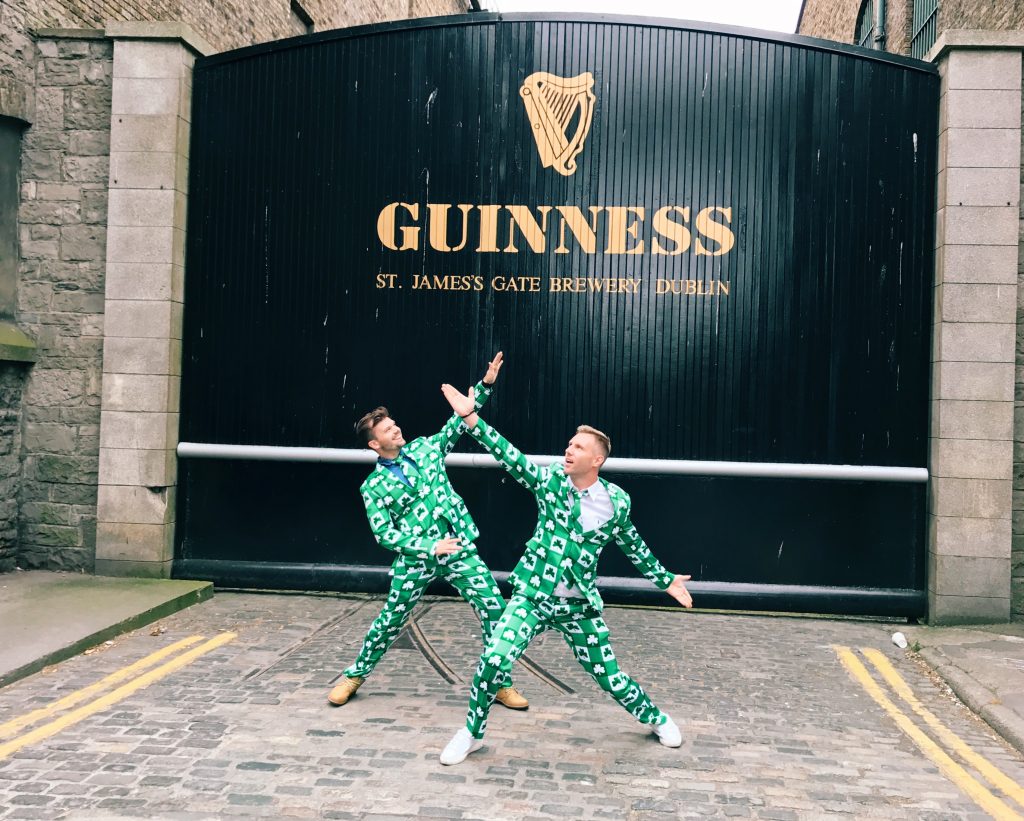 18. Kuwait
This small Middle Eastern country might not be at the top of most people's travel bucket lists. But it's full of charm. And, if you can afford it, it makes for an interesting experience that's a bit out of the ordinary. Even though Kuwait is a tax haven and doesn't charge any sales tax to visitors and locals alike, it still manages to be a very costly place to visit with ordinary hotel rooms often topping $200 per night. And food and services costing a lot more than most travelers are used to.
While Kuwait is a very expensive country to visit, you can help your budget by being smart with your planning. The first piece of advice would be to avoid traveling in January, June, or November. Because that's when the prices of flights and hotels will be the highest.
December and spring are cheaper times to visit. You can also eat on more of a budget if you go local by visiting the Kuwait City souk and eating street food rather than dining in restaurants which can cost a small fortune! One very pleasant budget surprise is the incredibly low cost of fuel. But chances are good that the cost of renting a car will be high so most visitors won't get to take advantage of this, anyway.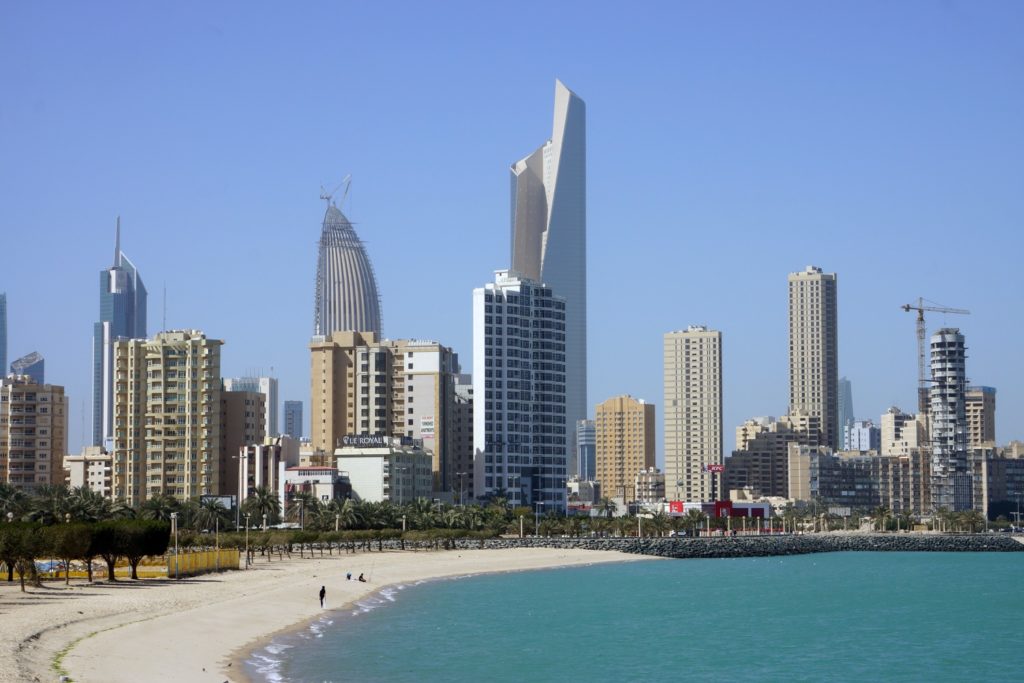 17. The United Kingdom
Visitors to the United Kingdom can expect to pay a LOT for the pleasure of exploring this small but diverse country. You get Scotland, Northern Ireland, England, and Wales all in one package within the UK. And a trip to any or all of the regions will be an exciting blend of tradition, nature, and culture. As with any country you visit, your budget will be determined by your travel style. So where you visit, and any activities you want to fit in, among other things.
The UK is a little different to other countries on our most expensive country in the world list. Why? Because the UK is a place that visitors can either visit cheaply with a lot of planning. Or you can completely blow your budget out of the water if you choose.
Spending a lot of time in London is one sure way to rid yourself of your hard earned cash quickly! Here food and accommodation will cost a small fortune, especially if you're in Central London. Even if you choose to stay on the outskirts of the city, you'll end up paying a lot in transportation costs to get back into the center to see the main sights. Then there are tours and admission fees and more. London is absolutely worth a look but it's definitely an easy place to blow your money if you're not careful.
Life gets cheaper as you move away from the UK's huge capital city. Bt most travelers will still find the entire country to be expensive. Food and services can cost a lot and train travel will be very expensive if you don't book well in advance or figure out how to get deals. Luckily bus travel is more affordable and less prone to massive spikes in the prices. And much of the country is covered by a good network and with many companies to choose from.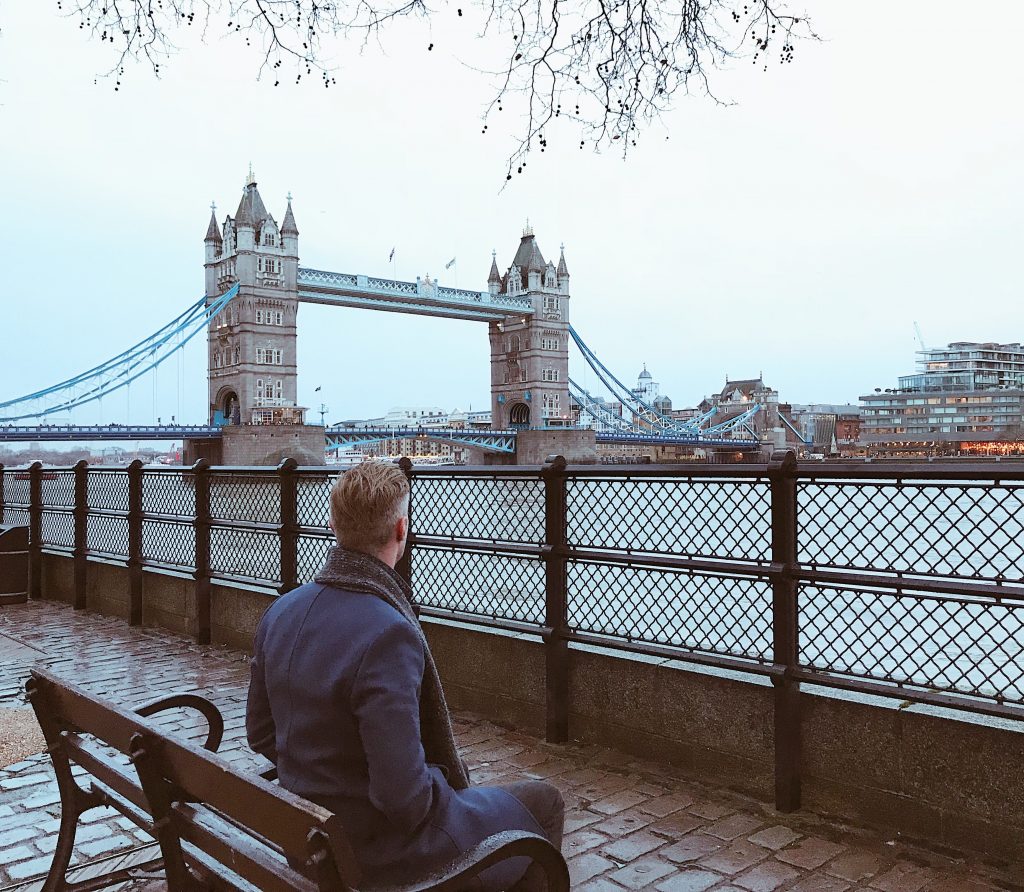 16. Sweden
As a Scandinavian country, Sweden is often close to the top of lists of the most expensive countries to visit in the world. But in more recent years plenty of places have caught up. That doesn't mean that Sweden has gotten more affordable, just that the rest of the world is getting more expensive!
Wages and the cost of living in Sweden are both very high. This means that visitors will be met with high costs of goods, services, and accommodation that match up with what locals are able to pay. P
art of this is due to Sweden's very strong labor laws which makes it expensive to employ people which then drives the costs ever upward. This is not a bad thing if you live in and are employed in Sweden. But tourists will feel the pinch. Especially when eating out at restaurants or buying drinks in a bar. Young Swedes have been known to take 'booze cruises' to Estonia. Where they drink and stock up on liquor so if alcohol is considered expensive by those living in Sweden and earning a Swedish wage, you can imagine how shocking the prices might be to a traveler.
15. Seychelles
This is where I celebrated visiting my 150th country! See our pic below.
Located around 700 miles northeast of Madagascar and 1,000 miles east of Kenya, the Seychelles is a remote island nation that is difficult and expensive to get to. Visitors will likely have to fly into an eastern African nation. And then transit onward or there are some direct flights from Paris (one of the most visited cities in the world). But all of these options will be costly so your budget could be in trouble from the very start.
As a remote island nation with little industry, around 80% of consumables in the Seychelles are imported. This is reflected in the prices visitors will pay for practically everything on the island which will drive up the cost of your trip. Many remote island nations have this same issue and you'll find a few more expensive islands on this list. Seychelles is a beautiful place, though. And if you want to relax on a gorgeous beach while taking in some interesting culture, it should be on your list of must-see places.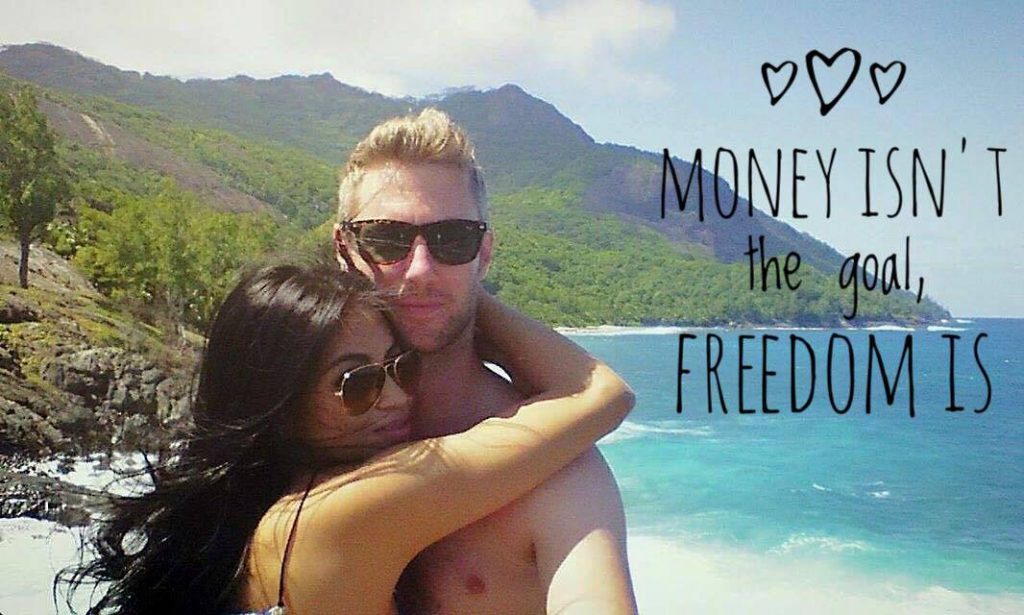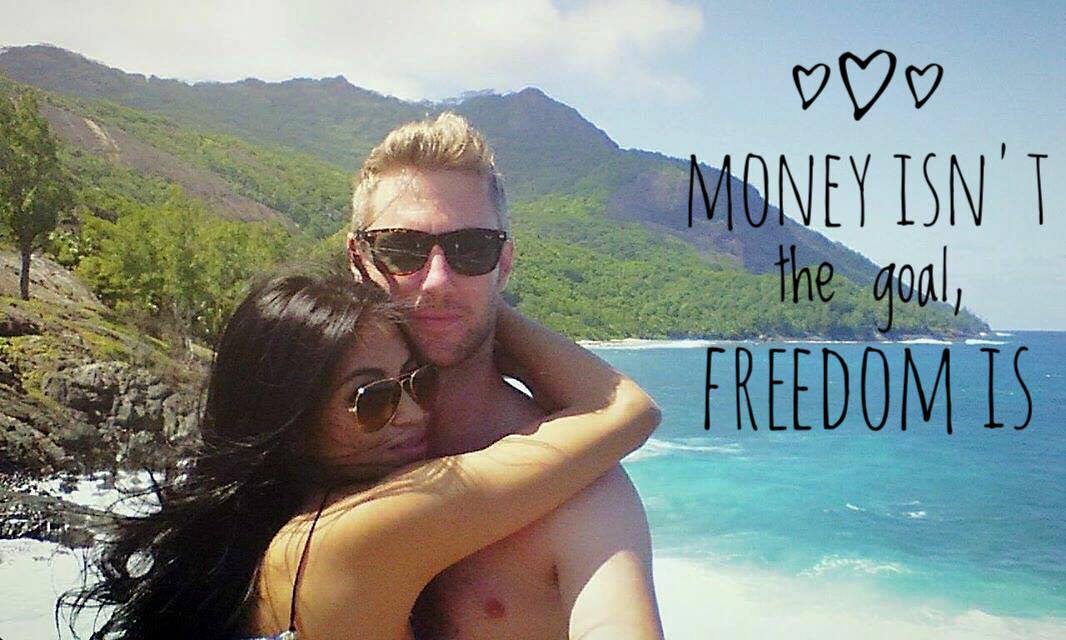 14. UAE (United Arab Emirates)
Home to Dubai, Abu Dhabi Etc. Remember, Dubai isn't a country. The UAE is the country! The United Arab Emirates is one of the richest countries in the world. This due largely to its production of petroleum, petrochemicals, aluminum, and cement. These industries have enriched the whole nation. And, as a result, salaries here are very high and as a result of that, prices are high as well.
Along with the general costs of food and other things, accommodation and activities are two major areas where a trip to the UAE will drive up costs. Hotels in the UAE (especially in Dubai and Abu Dhabi) are notoriously expensive and finding a good deal will be tricky. The same goes for activities. A lot of the best things to do in the UAE will require you to take an organized tour. And these are often very pricey too.
Getting out to see the amazing sights in the desert, for example, is something that's difficult to do as an independent traveler without your own transport, so a tour is a must. These activities quickly add up and can be a killer for even the most carefully budgeted trip.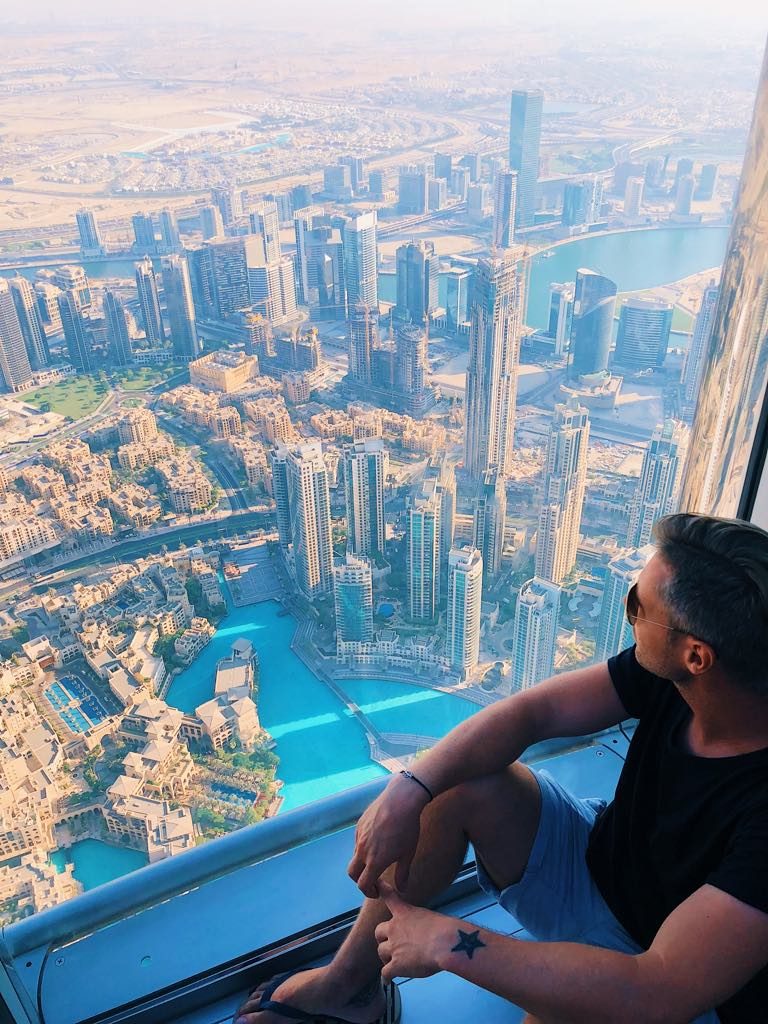 13. Australia
I lived in Australia for a year, on a working holiday visa. Great memories.
Unless you've come from a Pacific Island country, Asia, or New Zealand, you can expect that the price of actually just getting to Australia will be quite a large chunk of the cost of your trip. Then unfortunately things don't get much cheaper on arrival. Where prices in Australia are surprisingly high for visitors from most countries around the world.
If you plan on spending your time in Sydney or Melbourne then you can expect to pay a lot more for accommodation and entertainment. As with any major world city. But nowhere is cheap. If you want to hire a van or camp your way around more rural areas then you should be able to cut your spending a bit. Getting out of the cities as soon as you can will stretch your funds. But the cities are also great centers for culture, sports, and activities so make sure to budget for some city life, too.
The good news is that Australians love to travel and are generally very welcoming and friendly! They pop up in all sorts of places all over the world. So if you're planning a longer-term trip where you visit many countries, leave Australia until close to the end because, who knows, you might meet a few new Aussie friends on your travels who will invite you to stay with them!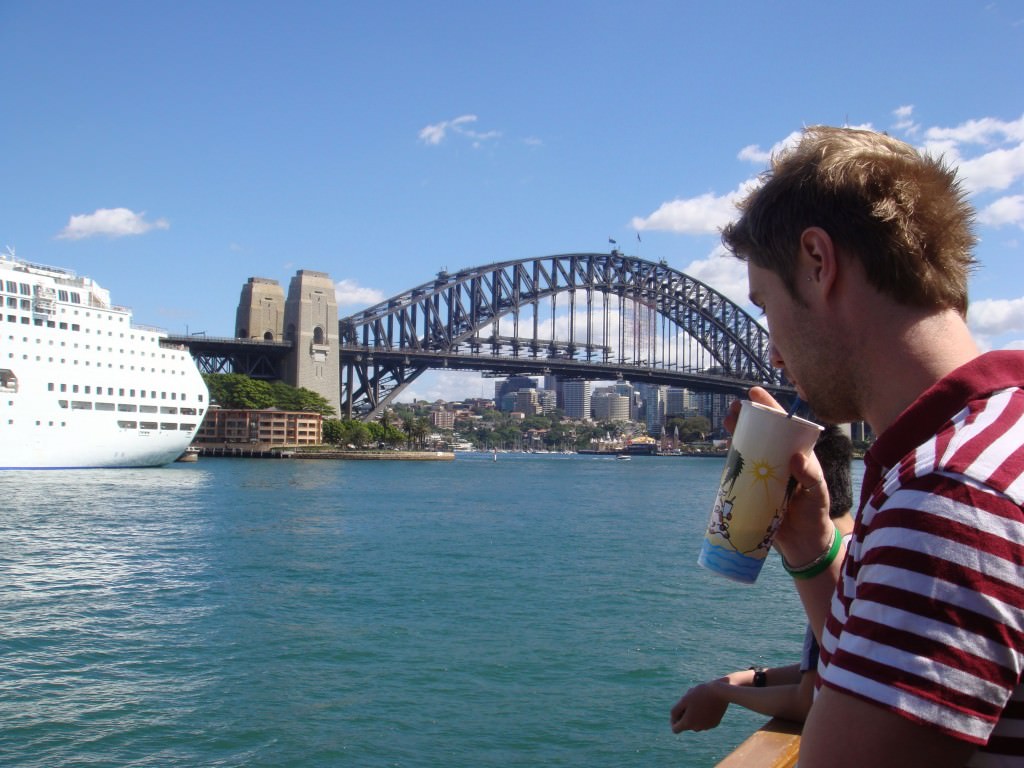 12. USA
As with many countries on this list, the United States is a large nation with huge differences between the regions. So it's almost impossible to pin down an average cost of a visit here. But none of it is cheap, believe me!
Travelers who choose to go between major cities like New York or Los Angeles will require a much different budget than those who spend their time in the countryside camping. Or who visit smaller, more regional areas.
But as a whole the United States is likely to be expensive for most visitors because they'll at least be transiting through major hubs and the country is huge so getting around it will also add up.
While the United States can be comparatively affordable for things like gasoline and consumer goods, it will get very expensive when you start to eat out, take taxis, or even get a haircut and this is due to the hidden cost of tips.
Tipping culture in the US is huge. And it would take a brave tourist to buck this trend. So you'll have to add at least 20% onto any meals where you have a waiter. Or tip a few bucks anytime someone carries a bag for you, offer extra money to guides on any tours you take. And you'll also find yourself tipping for many things you wouldn't expect! This adds up very quickly and will make the US a lot more expensive than you may first have thought.
Unlike many of the other countries on this list, though, the US is a place that can still be visited on a kinder budget if you do a lot of planning ahead. And try to avoid too much eating out or other interactions with the service industries. But hotels, meals, tours etc? They all cost a bomb.
Remember to make sure your travel insurance covers you in the US. If something happens, it can bankrupt you. I recommend THESE GUYS.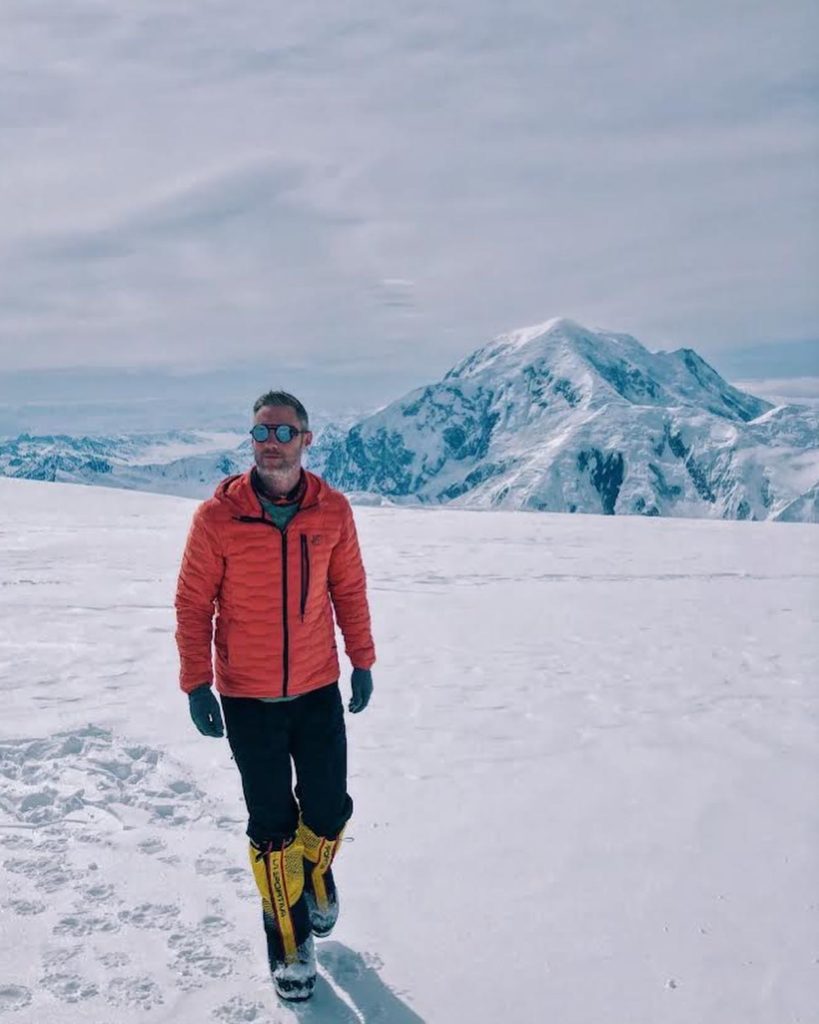 11. Singapore
Singapore is a tricky one. On one hand, I thought it should be included in the top 10 most expensive countries to visit in the world. For sure, the last 2 or 3 times I've been, I've spent a fortune! And that's true. Central Singapore is crazy. The expats and some of the locals earn huge salaries. Hotels are pricey. Drinks, snazzy restaurants, activities. All expensive.
However, Singapore does have another side. Where a most of the other countries on this list doesn't. In Norway, Switzerland etc it's nigh-on impossible to avoid any expensive choices. In Singapore they do have food courts. They do have affordable public transport. You can drink beers at night markets. Still not 'cheap'. But not quite as crazy as the other countries higher on the list.
So yeah. I love Singapore. And it is REALLY expensive. But with some research, the worst of the expensiveness (is that a word?) can be avoided. Hence 11th place.
10. Barbados
This small island nation in the South Caribbean sea has a very high standard of living for its residents. And, coupled with the need to import most things, visitors here will find that a trip to this beautiful place will be a very pricey one.
One of the main expenses visitors will notice straight away is the cost of eating out in restaurants. This is often an expensive thing to do no matter where you are. But in Barbados restaurant costs can sometimes even exceed those for accommodation! And accommodation doesn't come cheaply, either, with many visitors choosing to stay in luxury hotels or coming as part of a package holiday. There are some inexpensive eateries peppered around the island if you know where to look, though. For drinkers, keep an eye out for rum shops which you'll find all over the island. They're low-key, often open-air bars that have been a part of the culture for over 300 years. And, importantly, they sell drinks (especially rum punch) cheaply!
Barbados is a stunning island and with that comes beaches and plenty of other outdoor activities that don't cost a thing! If you want to stretch your budget, spend time in nature doing things for free. This way you'll truly find the charms of this amazing and beautiful place.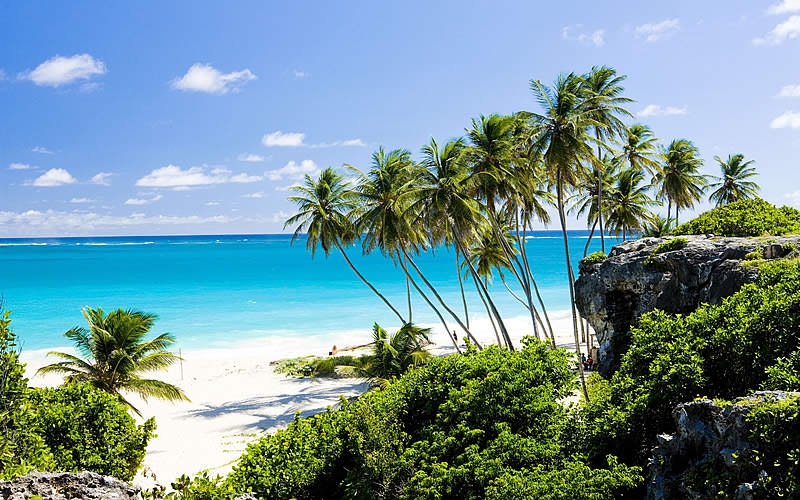 9. The Maldives
Where I celebrated my 100th country! At the Niyama Per Aquum resort.
The Maldives is made up of a collection of islands scattered across a patch of the Indian Ocean. And it's one of the most beautiful and most expensive places to visit in the world. The best beaches in the Maldives are amongst the best in the world.
Tourism is the main source of income for Asia's smallest country. And much of this is made up of five-star luxury resorts. Some of the resorts even occupy their own entire islands! With this amazing beauty and high-quality accommodation comes a hefty price tag and The Maldives will require some saving and planning if you're going to make it here for a visit. Budget $500+ for an overwater bungalow. Per night!
Because of its remote location, just getting to the Maldives will likely cost a lot.Then, when you arrive into the country it's quite possible that you'll need to still transit on to your final destination. So it's likely that you'll have spent a lot before you even arrive and get settled in. My seaplane was $500 alone when I went!
The island has a reputation for luxury and the accommodation options reflect this so finding somewhere budget to stay might be tricky. It won't be impossible. But even if you do find affordable accommodation, you're still on a remote island. And this means that most goods are imported into the country which in turn makes everything very expensive.
If you want to get around having to buy food and drinks separately then a package deal that's all-inclusive would make the most sense. But these definitely don't come cheaply. If you'd rather go it alone then you'll need to do a lot of research and planning and even then, you're likely to spend a lot. There's no way around it. The Maldives is an expensive place to visit! But it is paradise on earth. And some things are just worth splashing out for.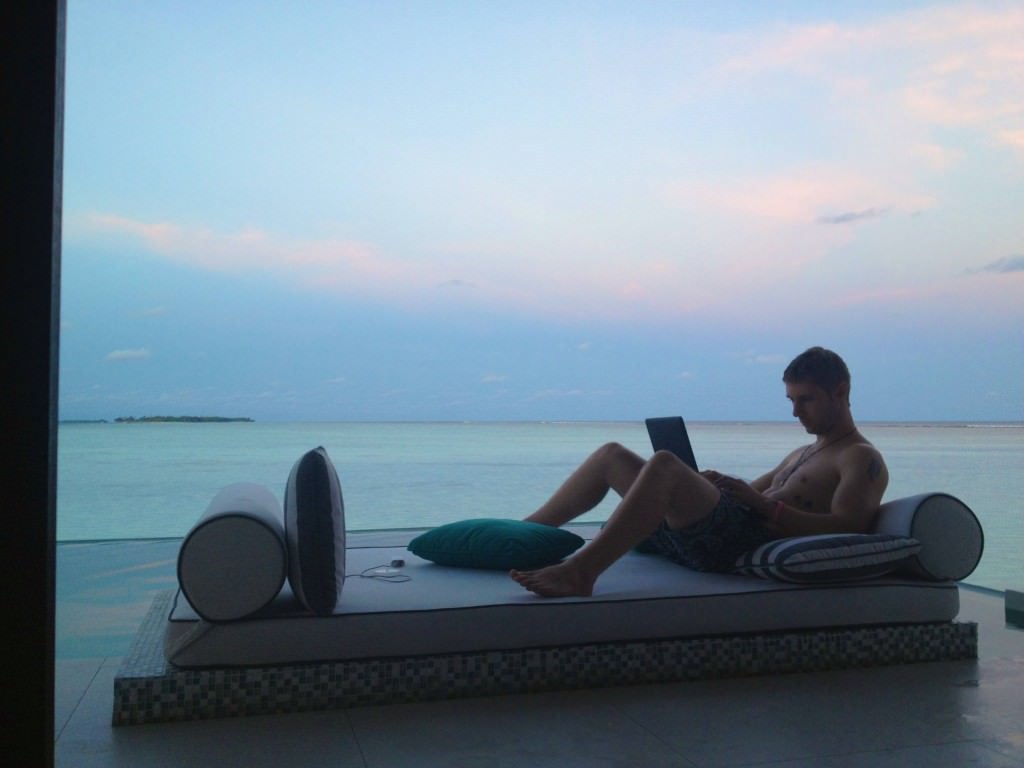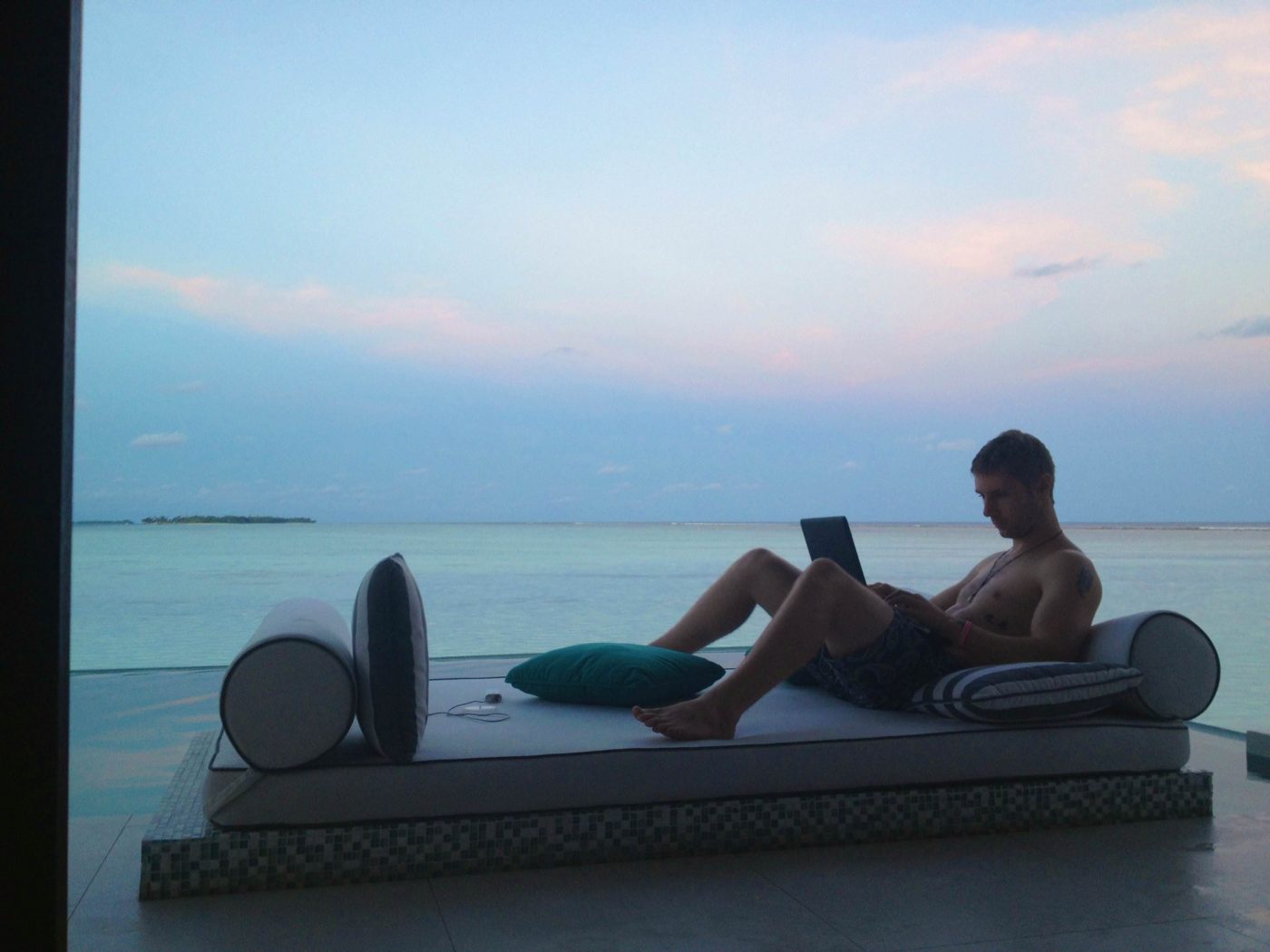 8. Luxembourg
Luxembourg, a tiny city-state in Europe, regularly ranks high on lists as one of the most expensive places to live in the world. And this also means that it's very expensive to visit as a tourist. Salaries in Luxembourg are super high. So, as a resident, life there will generally be affordable with a decent job. According to an October 2021 IMF report, the GDP of Luxembourg is a whopping $180,366 and the country has prices across the board that match up with this. Wow!
Visitors will need to shell out a bit more than in most other European countries. But there is some hope! Tax breaks make things like alcohol and gasoline surprisingly affordable. However, services like hair dressers, taxis, dentists, etc. can be very costly. So save your haircuts and toothaches for another country. And avoid taxis by researching and using Luxembourg's free public transport system. Yes, free!
On March 1st, 2020, Luxembourg became the first place in the world to offer free public transport with all trains, buses, and trams available at no cost both for residents and tourists. This is an incredibly innovative and refreshing approach. And being able to take advantage of free public transportation will certainly free up a nice chunk of the budget to spend on other things.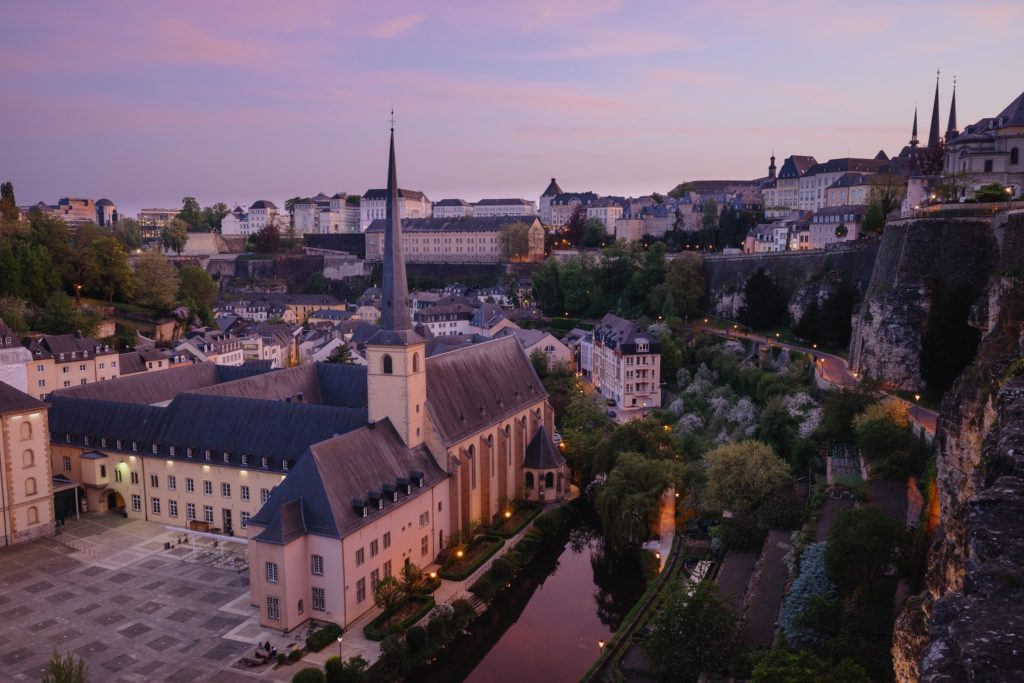 7. Japan
Japan is an incredible country. With an amazing mix of hyper-development and old traditional ways and values. It's a trip dear to my heart. My mum and I climbed Mount Fuji together to raise money for Parkinson's Disease. It was beautiful.
A trip to Japan won't come cheaply, though. With food, accommodation, and travels costs quickly adding up. Especially if you're comparing Japan to other Asian countries in the region. But, while a trip to Japan will be a lot more expensive than, say, a trip to Vietnam, it's not as expensive as you might think. And it is possible to find deals and cut costs if you plan well.
For example, deals on transportation can be had if you plan ahead and buy travel passes. But you'll definitely want to avoid taxis as much as you can as fares are very expensive. For food, you can find great deals at lunch if you look for restaurants that offer 'teishoku' (a set menu). Sushi is also surprisingly affordable, compared with other options. Especially given the amazing quality you can expect!
For accommodation, you'll still find plenty of affordable hostels, casual hotels and small hotels for under $70. And generally, the quality will be very good.
As for tours and entertainment, those things can add up quickly. But if you're on a budget then luckily Japan is packed with amazing nature to explore. You could even save on transport by choosing to cycle around Japan. A popular way to see the nation for the more adventurous folks out there.
PS. Don't miss the GORGEOUS Japan snow monkeys if you go in winter!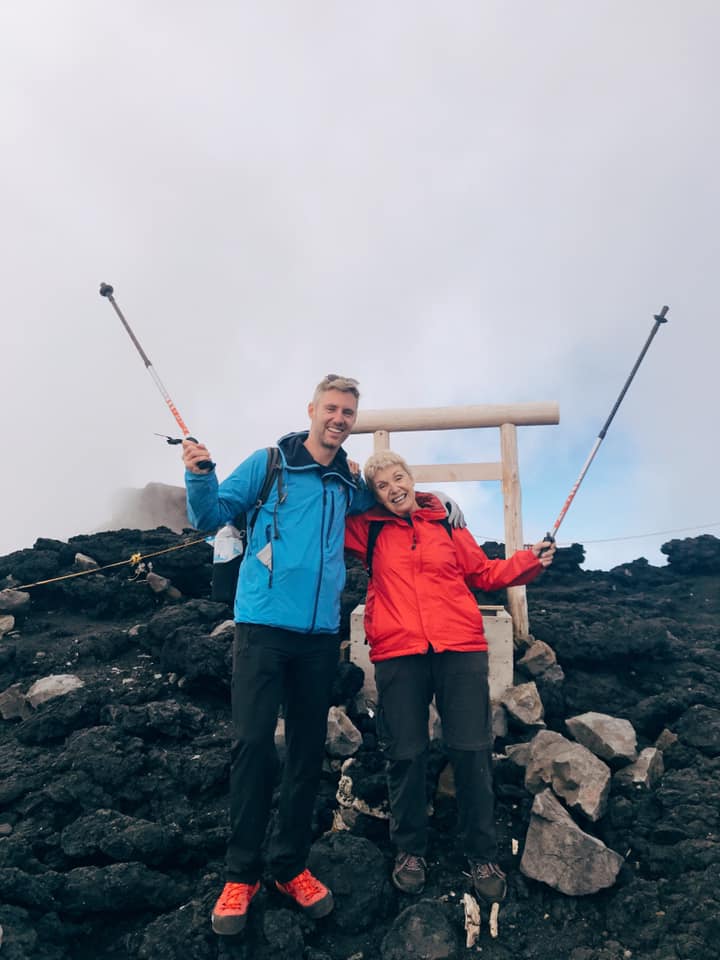 6. Bhutan
One of the least visited countries in the world. This mysterious, mountainous country in the southern foothills of the Himalayas has a unique policy of high-quality, low-volume tourism. And it uses a very high daily 'tourism fee' to keep everything under control.
Unless you're Indian, Bangladeshi, or Maldivian, you'll have to shell out US$250 PER DAY during the high season (March to May and November to September). And US$200 per day in the low season for the privilege to step foot in the country. This is a sort of combination of a visa fee along with a package tour. It includes a licensed Bhutanese guide from an official country tour operator, a driver, accommodation (in hotels that are at least three stars), entrance fees to tourist sights, food and drink at hotel or local restaurants, trekking gear, and all taxes.
Costs that aren't included are souvenirs, alcohol, and tips (usually 10% on top of the tour cost). Plus you'll also have to pay for your flight. And, considering this is a very remote place, it's unlikely to come cheap unless you're already in the region.
The daily tour fees and the flight in will all add up to a very expensive trip. But you can be sure that you'll have a very unique experience and be one of the very few people who visit this amazing nation. It was one of the best places I've ever visited.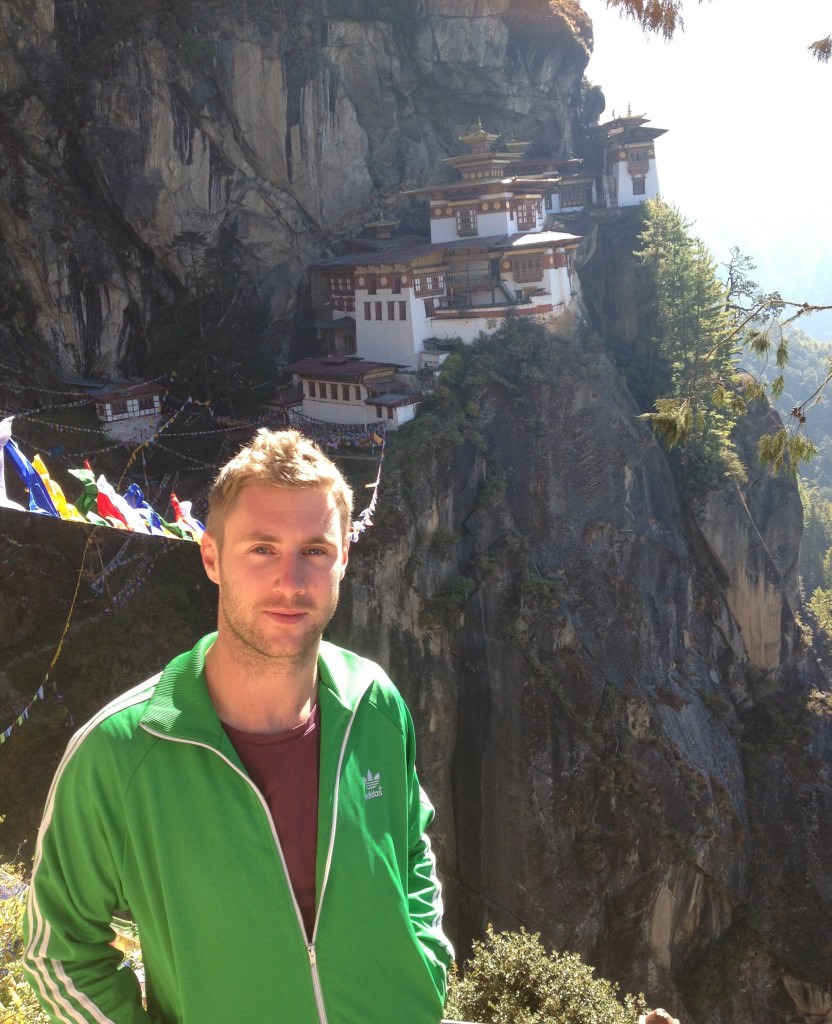 5. The Bahamas
I had one of the worst travel experiences in my life here. Christmas day. Solo. Middle of nowhere. Everything closed. Had to take a taxi and have Christmas Dinner using the vending machines in the airport!
Anyway, the Bahamas ranks as one of the most expensive places to live. So you can bet that those expenses will be felt also by visitors. Many travelers come here as part of expensive package holidays and stay in all-inclusive resorts. But if you're looking to stray from the beach to see the real Bahamas then be prepared to pay.
As an island nation, almost everything is imported (and then taxed). That means that almost everything is expensive. It's not unusual to pay US$10 for a bottle of beer or US$18 for a cocktail. And it's estimated that daily expenses here, including accommodation, food, and transportation, can add up to as much as US$200 per day!
I did it independently and it cost me a bomb. It makes me wonder whether a package holiday might be the more affordable way to see the country. Especially if you like to drink and want to do a lot of activities.
But even if you visit The Bahamas independently, if you know what to expect and plan and save accordingly, you're unlikely to regret a visit to a country that many would describe as paradise. Although I find it a little boring. Like a lot of the Caribbean countries, to be honest.
EDIT 2023: I recently visited Staniel cay Bahamas, where I went swimming with pigs with my wife too. And I changed my mind completely. Having more money these days, we had such an amazing time!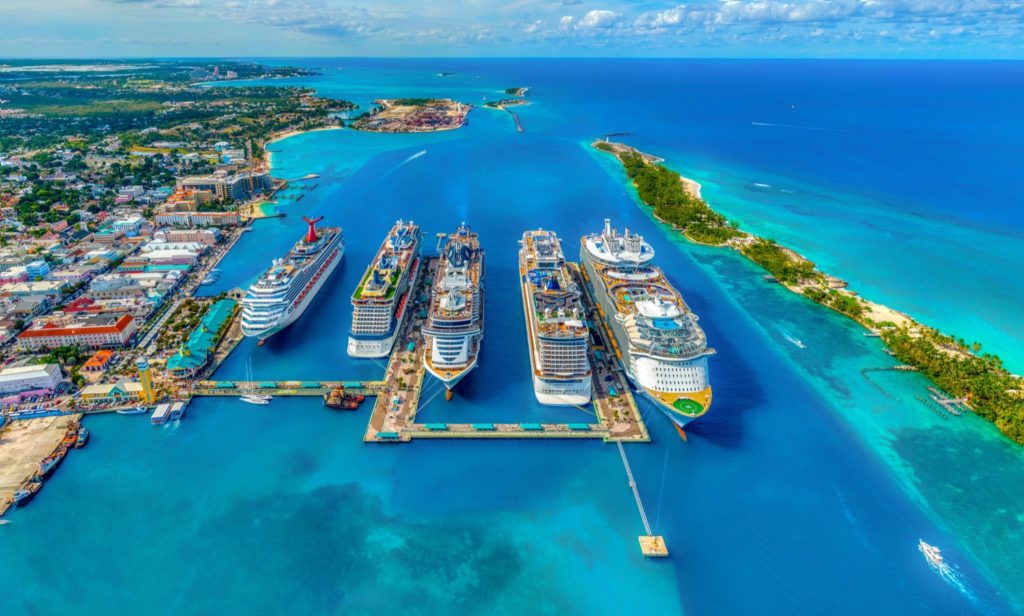 Scandinavia as a whole is known as being a very expensive place and Denmark is no exception, even though the costs here can take people by surprise. When people hear about how expensive Scandinavia is, many immediately (and rightly so) think of Norway and then Sweden, but Denmark is actually very pricey in its own right!
4. Denmark
One of my favourite places on earth. Copenhagen is right up there with the best cities ever.
Visitors to Denmark can get there cheaply enough, especially those traveling from Europe. But the budget will take a hit as goods and services are consumed.
Wages in Denmark are very high. And the local population can likely afford to pay more for things. The cost of a coffee, for example, might be a shock to a visitor. But not that big a deal to someone living in Denmark and earning a local wage.
Eating out, utilities, and petrol are especially expensive but tourists are unlikely to be paying for electricity, so at least there's that! But if you think you'll get around high restaurant costs by cooking for yourself, beware that groceries are also quite costly in Denmark.
3. Iceland
Tucked far away up north, we have Iceland. Which is so far away and isolated that everything that has to be imported (and that's most things) will just cost more.
There's no way around it when you're an island without close neighbors. But Iceland is such a gem of a country that it's completely worth the extra expense!
The good news is that flights into Iceland aren't as expensive as you might expect. And you can often visit on a stopover between Europe and North America. Once you're in the country, though, you'll want to be careful about what you spend on eating and drinking. Because you'll burn through your budget very quickly if you're not careful.
Even if you want to live simply by hiring a camper van (or even renting a car and camping) and making your own sandwiches and other simple meals along the way, you'll still be surprised at the costs for both! If you want to eliminate most transportation costs from your trip then cycling is a popular option in Iceland. But obviously this is only in the summer months and, even then, the weather can be unpredictable.
Don't miss snorkeling between the tectonic plates when you're in Iceland either.
2. Norway
Where I celebrated my 197th and FINAL country!
Norway is world-famous for being a very expensive country to visit. But it has so much to offer that it's definitely worth trying to save up to see this amazing place. It's not going to be a good choice if you're looking for a trip involving lots of partying and eating out. that will completely break the bank! But if you have the budget for that then Oslo is a fun city to explore. It's filled with excellent restaurants and places to visit on a night out. You'll just have to be prepared to pay a lot for the experience!
Beware when in the more touristy areas close to the water because this already expensive city goes into hyperdrive. Especially if you're ordering alcohol. If you're a drinker and enjoy exploring a city's nightlife, make sure to bring in some Duty-Free and drink before you head out in Olso. Or you could easily blow your budget on one night out! You can pay $20 for a drink if you're not careful.
Leaving the capital and getting out into nature is where the true charms lie in Norway. And you'd do well to explore outside of the capital city. The problem is that transportation is crazy expensive. So getting around will require some planning and a big budget, too. Even the bus in from the airport to Oslo is surprisingly pricey for the short half-hour trip!
If you have the budget, check out Norway's famous snow hotel in Kirkenes in the north.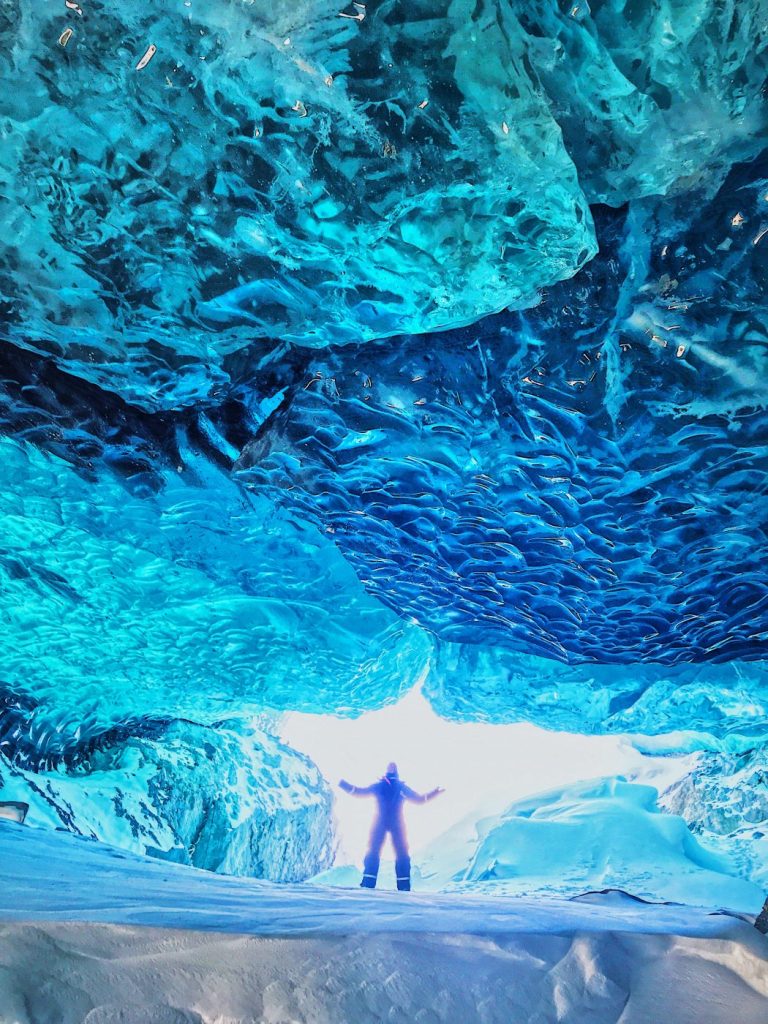 1. Switzerland
Switzerland has long been at or close to the top of many lists of the world's most expensive countries. So it's no surprise that it tops our list as well!
According to a 2021 IMF report, the annual GDP of Switzerland is $87,097. So where tourists might be shocked by prices where the country's affluent citizens don't seem to notice.
Switzerland is truly a gem of a place. With some of the most amazing natural spaces to explore along with vibrant, beautiful cities. If you want to visit Switzerland and want to keep things a bit more affordable, you'll want to focus more on the natural wonders and get out of the cities as soon as possible. But also beware because there are just so many amazing tours and activities to enjoy in nature that you'll surely be tempted into spending no matter where you end up. Basically, bring plenty of money. Or don't bother coming.
Switzerland is a country that's worth saving for, though. Especially if outdoor adventure and mountains are your thing. You'll pay a lot for an average meal out. And even if you try to hit up the grocery stores to cobble together your own meals, it'll still be surprisingly pricey.
Accommodation and transportation will both cost you a lot, too. But if you go in knowing what to expect and budget accordingly, hopefully you'll have an amazing trip that doesn't come with too many horrible budget surprises! Switzerland will be a trip that you'll likely have to save up for. But once you do you'll be happy to have made that choice because it's an amazing country. And it would be a shame to cross it off your list just because it's expensive.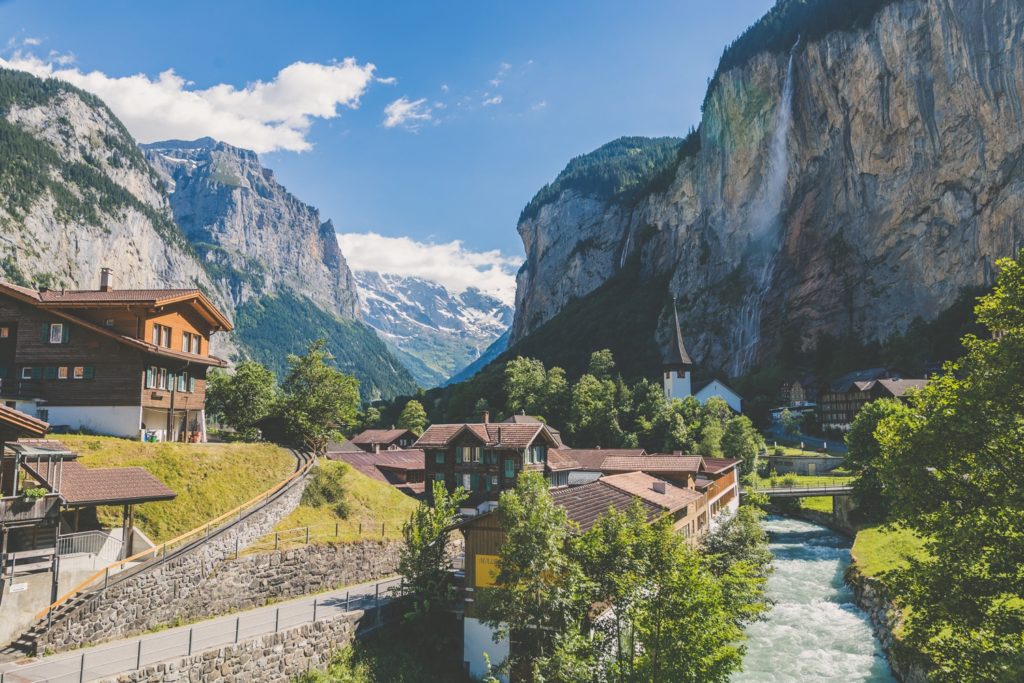 Final Thoughts On The Most Expensive Countries to Visit
A trip to any of the places on this list of the world's 20 most expensive countries to visit will push anyone's budget to the limit. But with some planning and saving, they're not likely to disappoint. Don't write them off just yet.
It's common for people to want to get the most bang for their travel buck but the world is filled with places that just aren't going to work well for budget travelers. Sometimes you just have to accept that a place will be pricey, adjust your plans accordingly, hope to find some good deals, and possibly adjust your spending and travel habits to make your money go as far as possible.
Many of the world's most beautiful natural places (especially remote tropical islands), most interesting cultures, and most amazing tourist attractions and sights are found within the countries on this list.
It would be a shame to have to miss out the Most Expensive Countries to Visit just because of the cost, so take note of the places on this list and start saving and planning for what will likely be some amazing trips of a lifetime! Just know that you're not squeezing by on $50 anywhere here. More like $250. And then some. Alas, enjoy!
Remember, never travel without travel insurance! And never overpay for travel insurance!
I use HeyMondo. You get INSTANT quotes. Super cheap, they actually pay out, AND they cover almost everywhere, where most insurance companies don't (even places like Central African Republic etc!). You can sign-up here. PS You even get 5% off if you use MY LINK! You can even sign up if you're already overseas and traveling, pretty cool.
Also, if you want to start a blog...I CAN HELP YOU!
Also, if you want to start a blog, and start to change your life, I'd love to help you! Email me on johnny@onestep4ward.com. In the meantime, check out my super easy blog post on how to start a travel blog in under 30 minutes, here! And if you just want to get cracking, use BlueHost at a discount, through me.
Also, (if you're like me, and awful with tech-stuff) email me and my team can get a blog up and running for you, designed and everything, for $699 - email johnny@onestep4ward.com to get started.
Do you work remotely? Are you a digital nomad/blogger etc? You need to be insured too.
I use SafetyWing for my digital nomad insurance. It covers me while I live overseas. It's just $10 a week, and it's amazing! No upfront fees, you just pay week by week, and you can sign up just for a week if you want, then switch it off and on whenever. You can read my review here, and you can sign-up here!