The 20 Most Visited Cities in the World
If you're looking for a list of the most visited cities in the world, you've come to the right place. I love this kind of stuff. I spent 11 years visiting every country in the world. All 197 of them. I spent a lot of time and money navigating all that, so after writing about the most visited countries in the world, and the least visited countries in the world, I thought I should also write an article bout the most visited cities in the world too. So here we are.
You probably can guess a few of them to be honest, right? But I BET you can't guess number 1. If you follow me on instagram.com/onestep4ward, I'll give you a hint. It's my former adopted home. Before I moved to Chiang Mai, Thailand and built my dream house there. And God forbid Chiang Mai ends up on this list. It's perfect, we don't need more people like me there to ruin it, ok?!
But where else enters into the world's most visited cities? Let's check it out. I'll give a little info about the city, and then you may have to indulge me if I add a personal story to each place. I've been to 18 of the 20 most visited cities on this list, so if I can dig out a photo from each one, I will. Sorry in advance!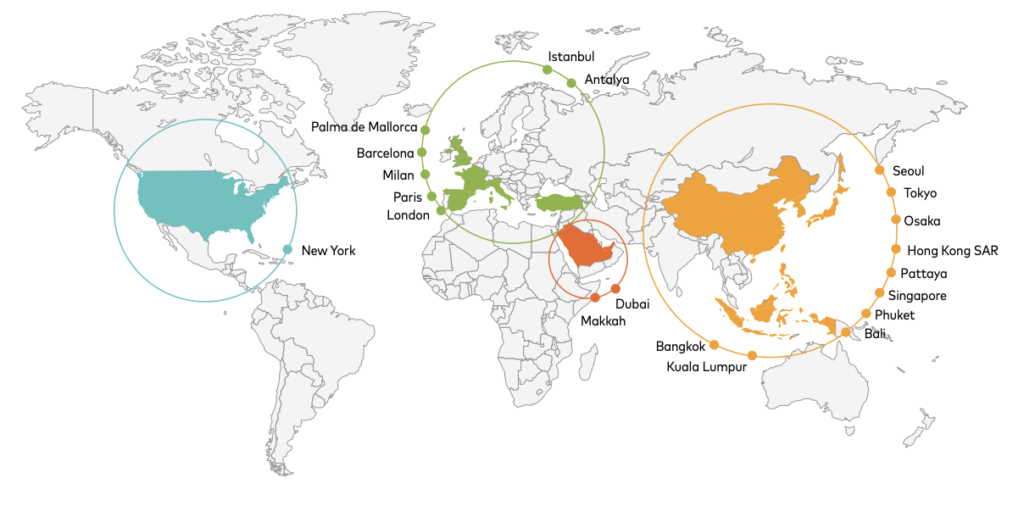 Right, let's get to it: The 20 most visited cities in the world, coming right up!
20. Hong Kong
Total International Visitors per year: 8.23 million
One of my favourite places in the world, and perhaps no surprise that it makes the list. Why? Because China is next door!
Hong Kong is visited by a huge amount of South Koreans, Americans and Japanese. But with business such a big part of lifestyle there, lots of 'tourism' can be wrongly calculated. Many of the visitors are there on business. Especially from/for neighborouing China, and with the huge factories in nearby Shenzen, all the more reason too.
But still, Hong Kong as a tourist destination? Unreal! From the cheapest Michelin Star restaurant in the world (Dim Sum for about $10!), to perhaps the world's greatest skyline, Hong Kong is a dream for a city break.
And it's not all city life you know? They have gorgeous mountains and hikes. Ancient culture, street food, and even great beaches. But it doesn't come cheap. Being such a financial hotspot means there is a lot of money flying around. And hotels are crazy prices. But stay on the ground level, eat your street food and ride the public transport, and you can get by without breaking the bank.
For me, I'd happily live in Hong Kong. But no way could I afford a house there. You're talking $1mUSD for a 1 bed in the city. No thanks! I'll stick to my weekend breaks. Hikes for me, shopping for the mrs. I love you Hong Kong!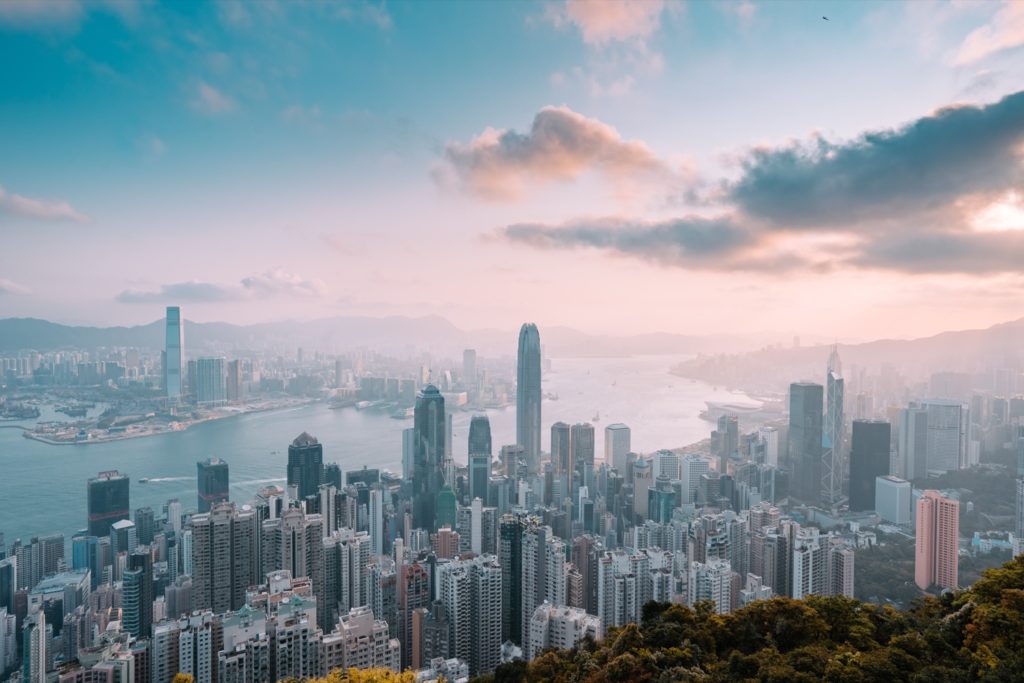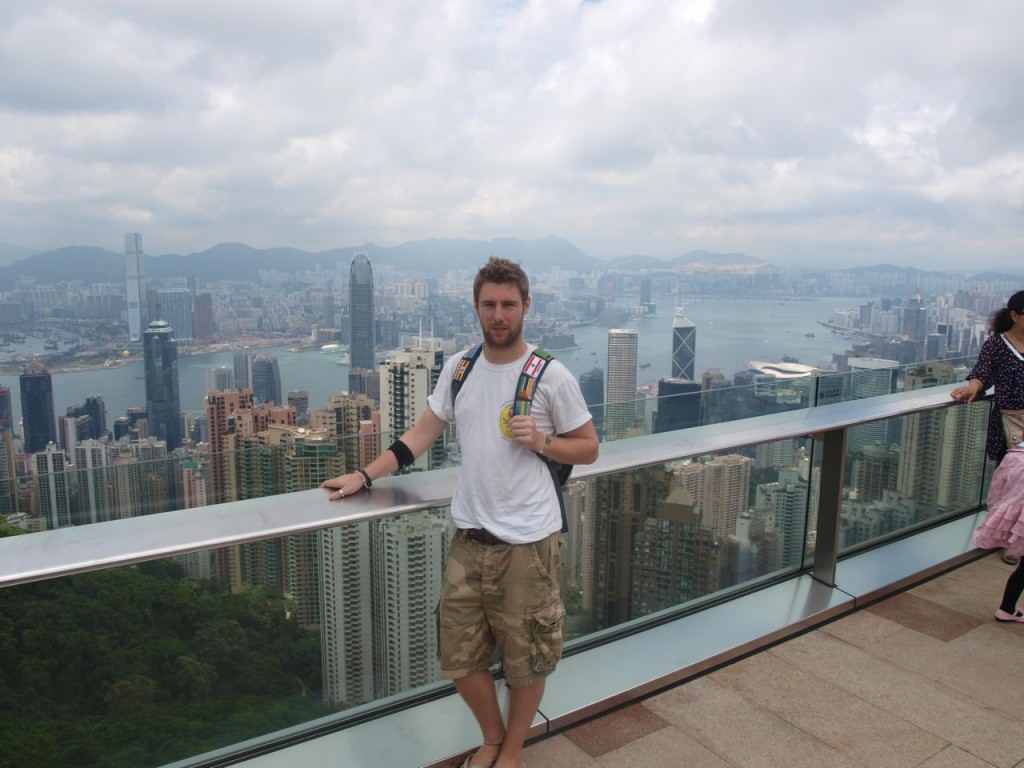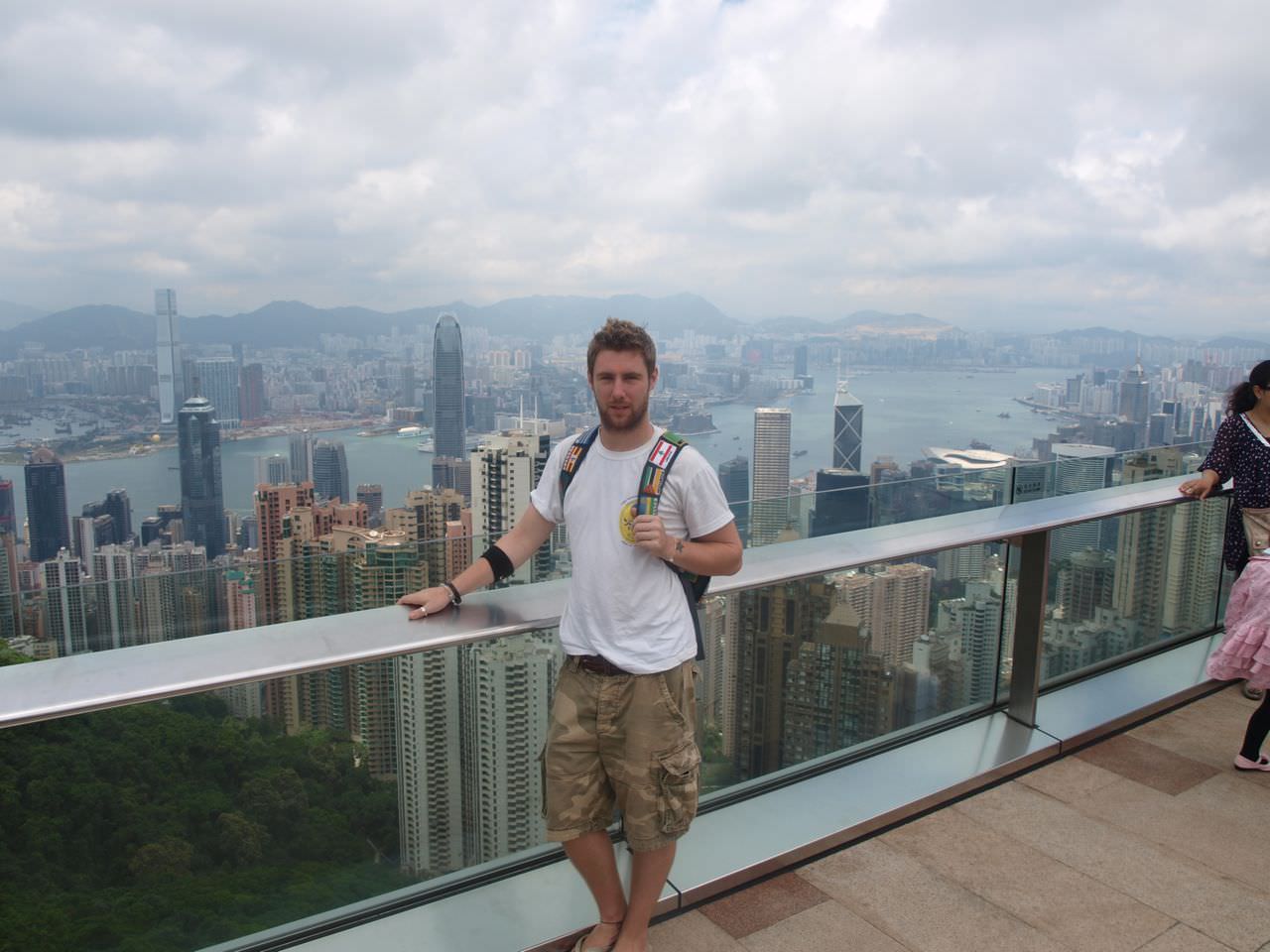 19. Bali*
Total International Visitors per year: 8.26 million
We all know the answer to the question 'Is Bali a country?' (Spoiler, no). But alas, Bali has been included in the list despite not being a city, but it's an island with only one international airport so it gets wedged in. And therefore (perhaps wrongly!) takes up 19th spot on the most visited cities in the world.
So what about Bali? Well, it's both cliche and beautiful at the same time. You may not be able to open Instagram without seeing another 21 year old life coach living in Canggu, Bali. But there's a reason they all go there. Because it's so damn beautiful. And it's cheap. The cheapest place on this list by a distance!
So yes, while Bali (like Dubai) maybe cliche. I would recommend it highly. There aren't too many islands on the planet with so many vast expanses of rice paddies that are just 10 minutes from pristine beaches or epic waterfalls. And with the new money there, there are great bars, restaurants and hotels now too. Just try to avoid the instagrammers and you may make it out alive!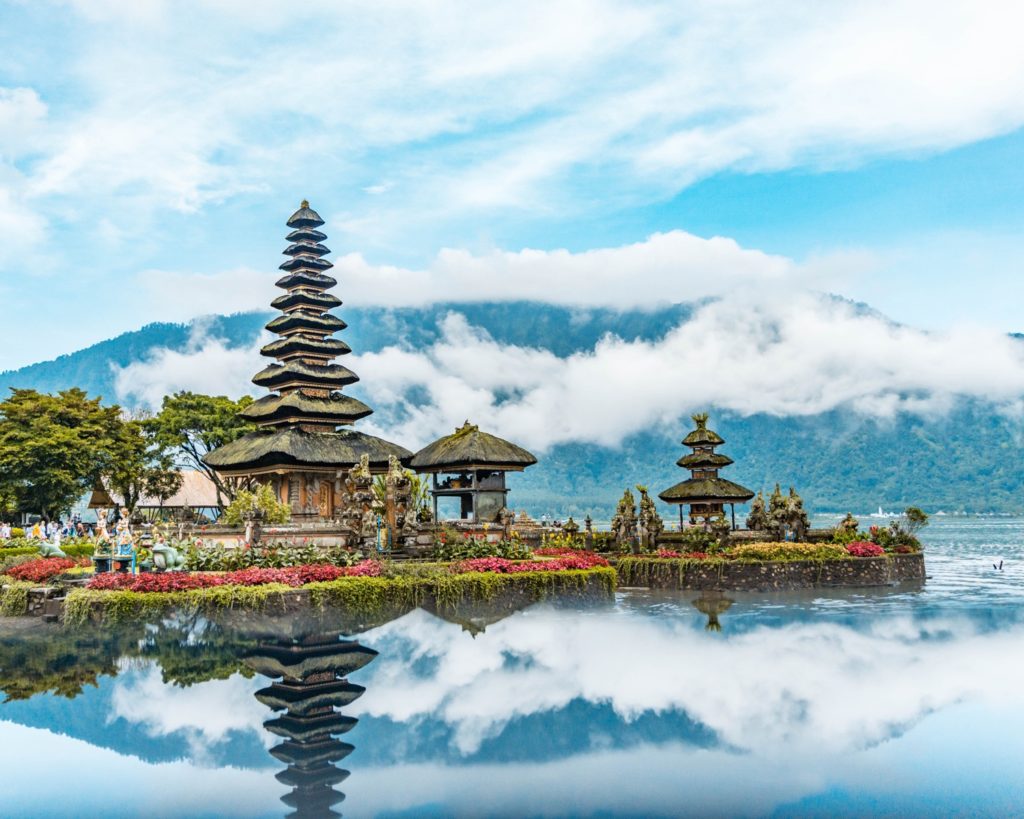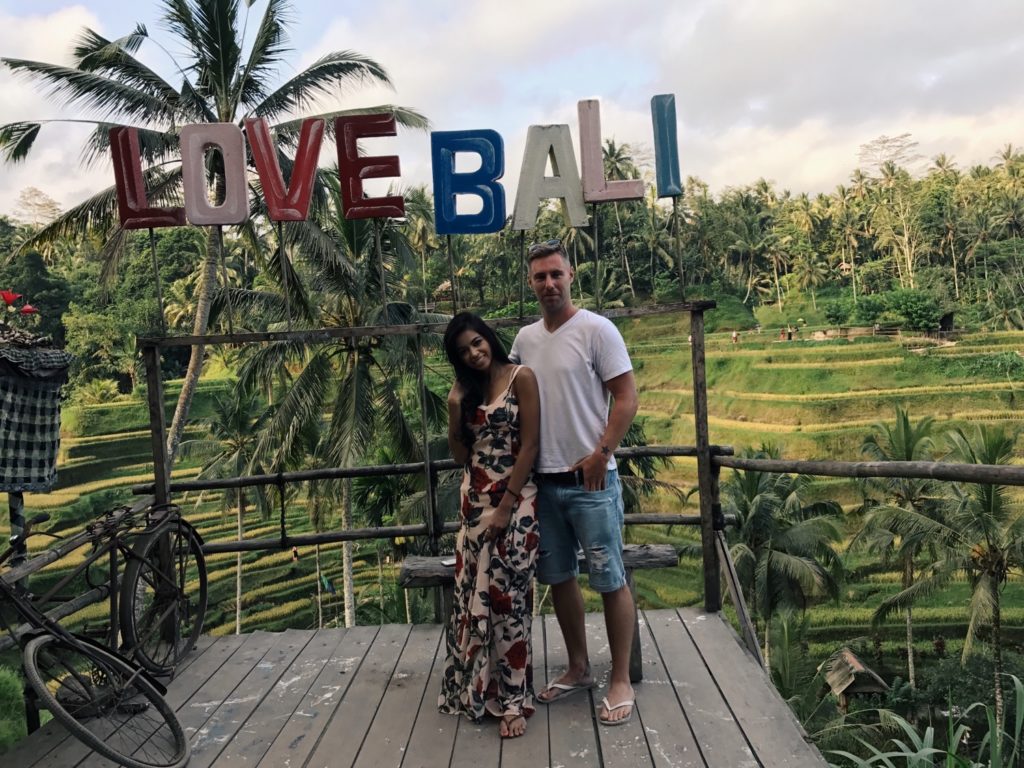 18. Palma de Mallorca
Total International Visitors per year: 8.96 million
This one you can avoid my cringe photo because I've never been here! But it's a HUGELY popular tourist destination for Western Europeans (especially Germans, Brits and Italians) to escape the weather and soak up the sun. Both in winter and summer.
Mallorca is an island belonging to Spain. Found in the Meditteranean, between Spain and Algeria. It's hot, almost all year round. Which is the main draw for the tourist numbers.
Cheap, cheerful and plenty of hotel options with full packages. Mallorca can accommodate ANY budget. You can find a week here, from Europe, WITH FLIGHTS, for about $250. Now that's cheap. Equally you can find James Bond-esque villas on AirBnB for $2k+ a night. So whatever you're looking for, you're covered.
Aside from the parasols and beaches though, Mallorca has a rich history. The Christian influences of the 13th century, mixing with both the Moors and Romans has left beautiful architecture all throughout the island. And there's nothing better than sipping a Sangria in one of the picturesque squares.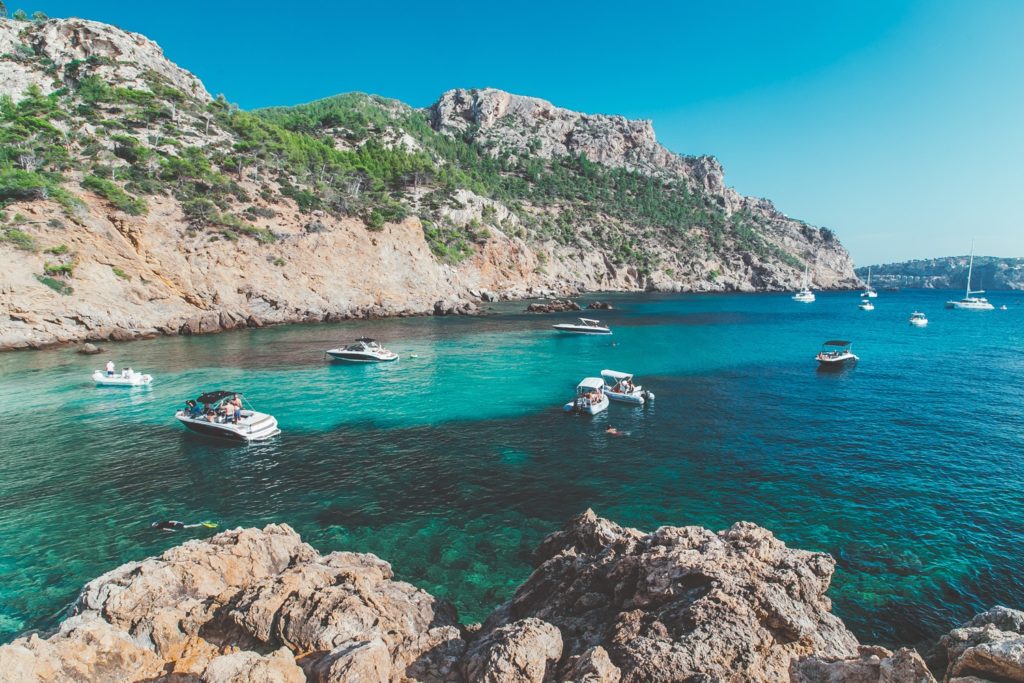 17. Barcelona
Total International Visitors per year: 9.09 million
Ahhh beautiful Barcelona. Streets lined with gorgeous buildings, set off famously by Gaudi's eclectic take on post-modernism. The whole city is like a museum.
And there's the Camp Nou! As a huge football fan, I visited with Leo Messi was still at his peak, and watching him score twice in the 90,000+ stadium was a real bucket list item.
Spain is indeed one of the most visited countries in the world, and Barcelona is the most visited place in Spain. So that says something. In a country blessed with culture, beaches, food, beautiful people, great wine, for Barcelona to stand atop of it all means it's worth a visit for everyone. Enjoy.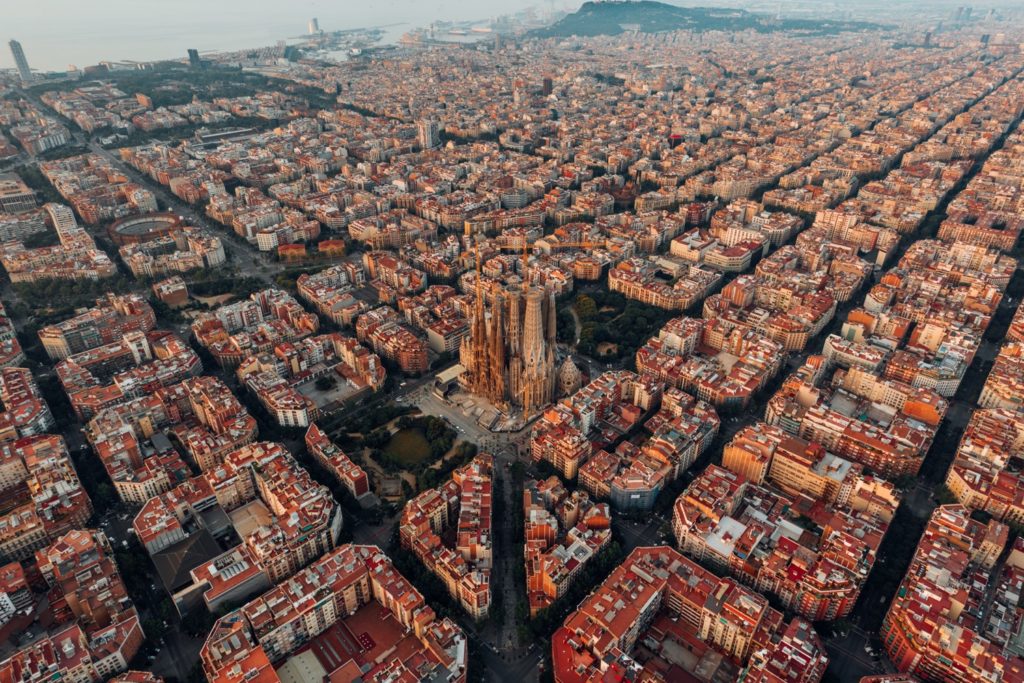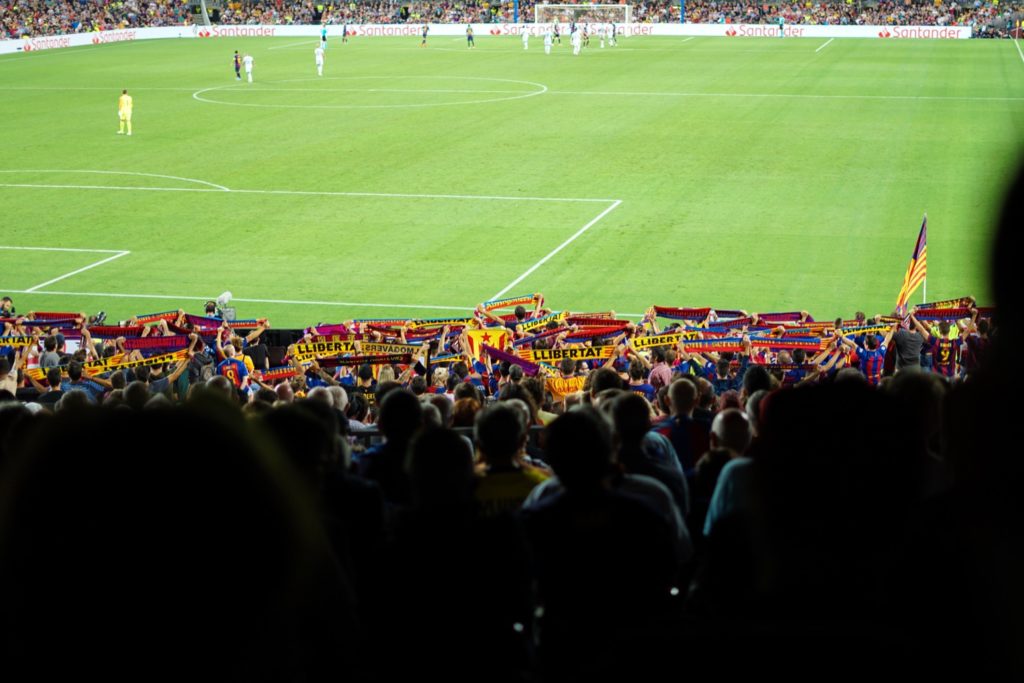 16. Milan
Total International Visitors per year: 9.10 million
The capital of Italy's north, Milan, has been made famous by the historic art and fashion scene. So it draws Europeans in by their thousands for that alone. And rightly so.
But in terms of sheer beauty, Milan lags behind Italy's other, less visited, cities.
Whilst I enjoyed my time here of course, I wouldn't have it in any 'must-see' list of Italy. But the numbers speak for themselves, perhaps I'm missing something? But I'd recommend Venice, Florence, Amalfi Coast, Lake Como, and Sicily all way above the industrial Milan. Sorry to say!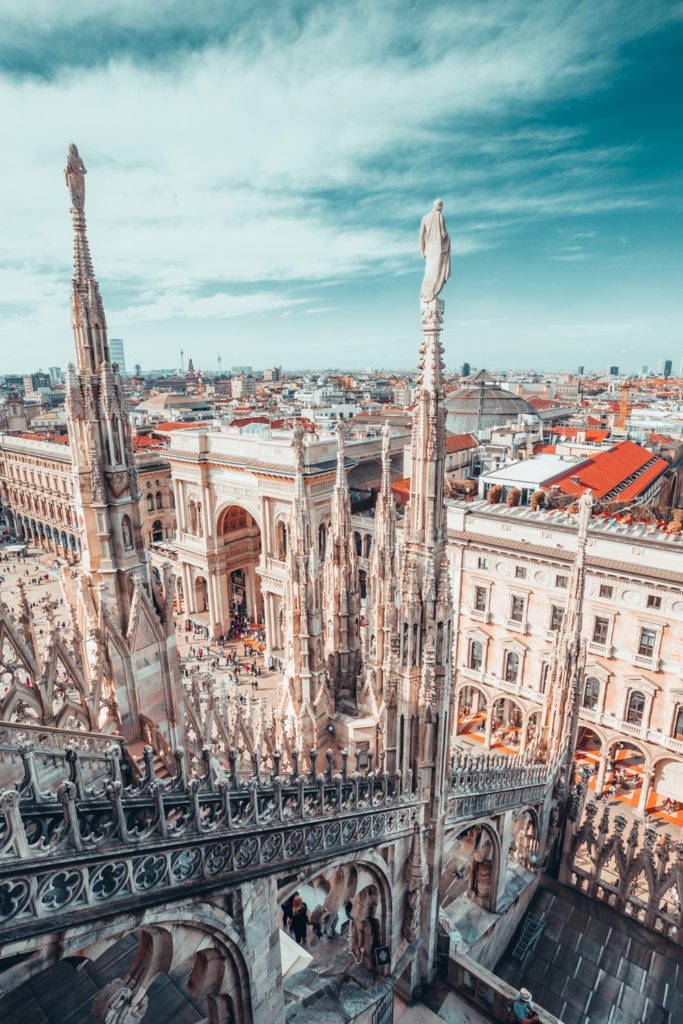 15. Pattaya
Total International Visitors per year: 9.44 million
Hmmm, what to say about Pattaya. Does it 'deserve' to be in the most visited cities list? This is a tough one.
First of all, I live in Thailand. I moved to Thailand way back as a fresh-faced 22 year old. I taught Engish in Thailand, I studied Thai, and I fell in love with the country. Chiang Mai, Bangkok, places from Koh Phayam to Ko Yao Noi and Khao Lak. All amazing. One place that isn't amazing? Pattaya.
To break it down, Pattaya became famous during the Vietnam war. American soldiers would look for a little R&R in Vietnam and neighboring thailand. Except their R&R wasn't beaches and Pad Thai. It was women. And so the sex tourism industry flourished in Pattaya.
Today, some Russian and Chinese families do use Pattaya as a resort town, in the north. However, pretty much every other nationality, it's older men coming to Pattaya and pretending they come for the beaches. They aren't here for the beaches. And the fact that Pattaya is 15th on the most visited cities in the world is quite frankly a little depressing. But the stats are the stats. So here we are. Should you go? In a word, or two. F*ck no. It's grim, grimey and full of scumbags. If you want a nice Thai beach, go to the south.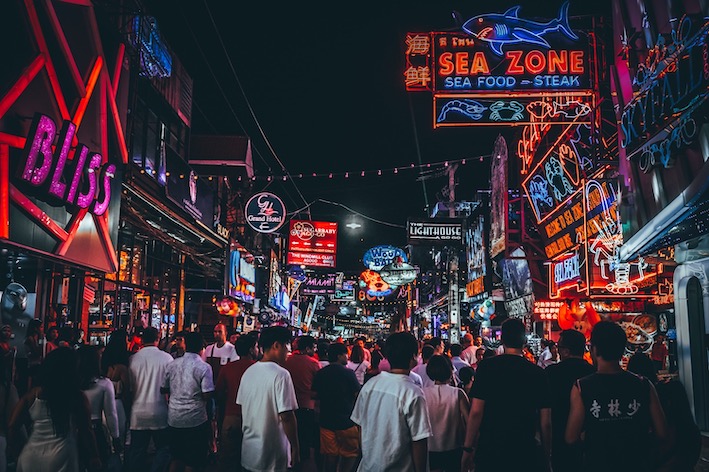 14. Phuket
Total International Visitors per year: 9.89 million
Moving on from Pattaya above, Phuket is different. Admittedly it too has a seedy side, but that's just a few streets in the whole island. Phuket has beautiful beaches, amazing hotels and lots of things to keep solo travelers, couples and families entertained for weeks on end. It's a traditional holiday destination.
As someone living in Thailand for more than 10 years, personally, I don't love Phuket. It's overpriced and and over-developed. But I understand if it's someone's first time to Thailand, it will be a positive experience. I'd recommend Krabi, or the Thai islands on the other side though – Samui, Phangan, Tao.
That being said, I have brought my mum to Phuket and had a great time. And my wife and I have spent many a long weekend here. You can get great luxury hotels at a cheap price, so in that respect, it's a nice escape from crazy city life in Bangkok for us.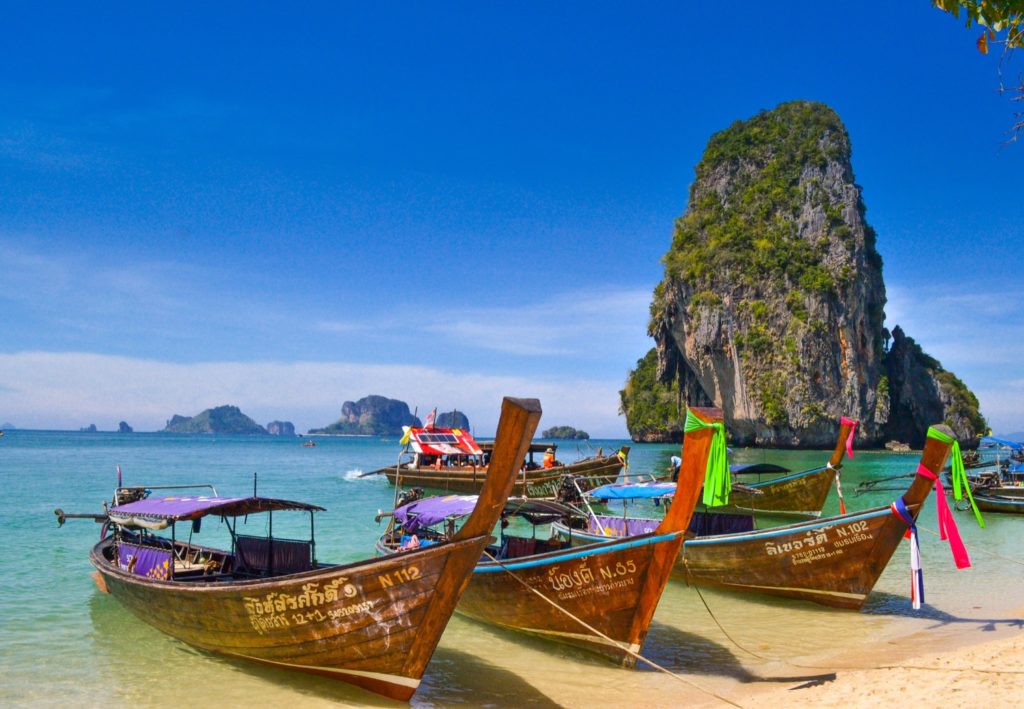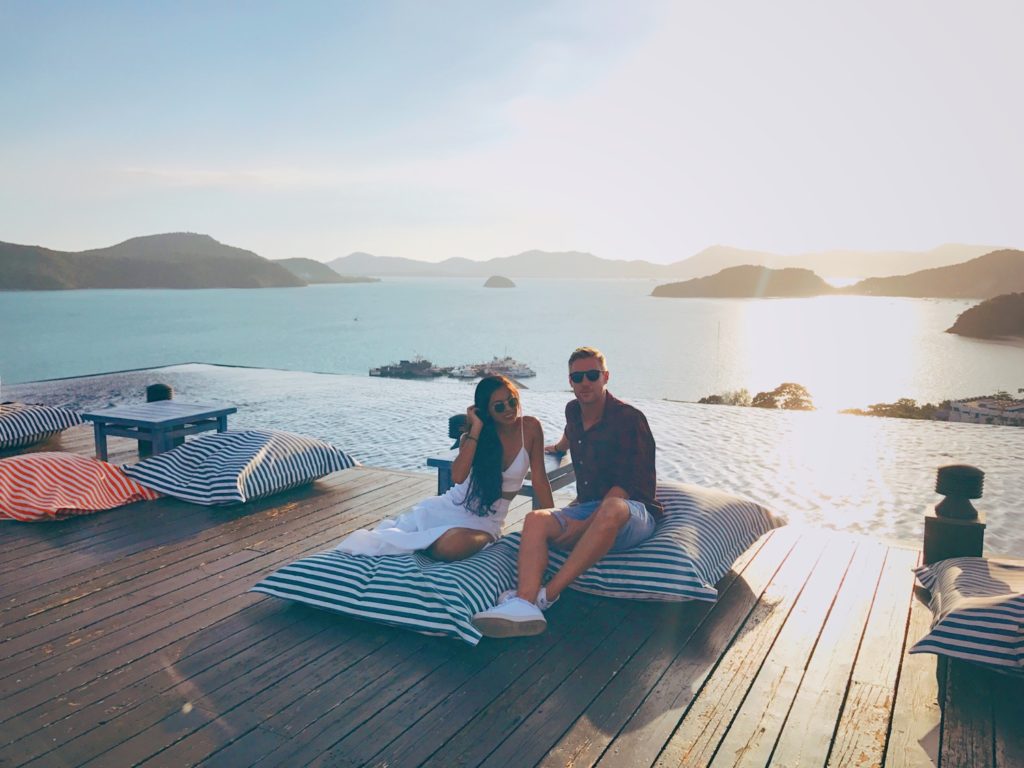 13. Mecca
Total International Visitors per year: 10 million
Mecca is a bit of a different case. Yes, it's one of the most visited cities in the world, that's for sure. However, I assume you guys are probably searching for places that tourists visit the most. Mecca isn't that. It's the holy centre of Islam. And every Muslim in the world endeavors to make a pilgrimage here at least one of their life (known as Hajj). In fact, it's a mandatory religious duty. So because of this, regardless of wealth, Muslims the world over come here to visit the city of birth of Muhammed.
For non-Muslims, it's illegal to visit. And the Saudi Arabian Government is not one to mess with, so I'll never be able to visit. Although with their recent attempts to whitewash their human rights record, that could change in the future I guess.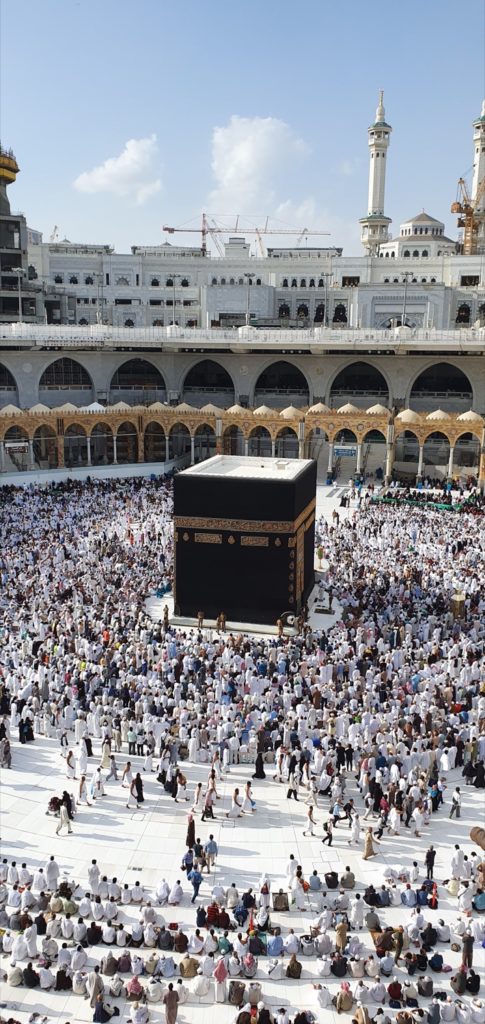 12. Osaka
Total International Visitors per year: 10.14 million
Everyone who visits Japan heads straight to Tokyo. I did the same thing the first time I visited. But there is a LOT to see in Japan. Aside from the snow monkeys in Japan and hiking Mt Fuji, my favorite spot picks up number 12th on our most visited cities list, Osaka!
Osaka is the 3rd largest city in Japan. And many people (like me!) use it as a base to explore the city of course, but also nearby Kyoto (30 minutes away) and Nara (40 minutes away) so ti's the percect stop on your Japan trip. Osaka is also famous for its food culture, and its nightlife – so yeah, don't miss it next time!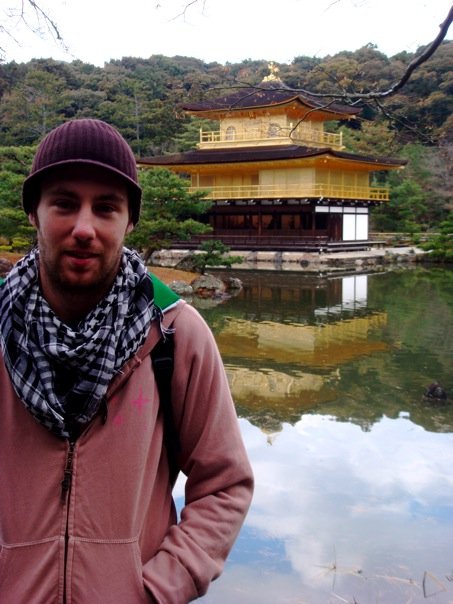 11. Seoul
Total International Visitors per year: 11.25 million
Ah beautiful South Korea. I have so many beautiful memories from teaching English in South Korea, like this short story about kindness here. And when in Korea, all roads leave to their modern, bustling capital, Seoul.
The city is alive, and it feels young. Fashion, bars, style, K-pop. It's starting to lead the way in Western culture too. Night markets, snacks, and cultural activities, Seoul is one of the 'coolest' cities in the world. It's also huge, so plan your trip in advance, believe me!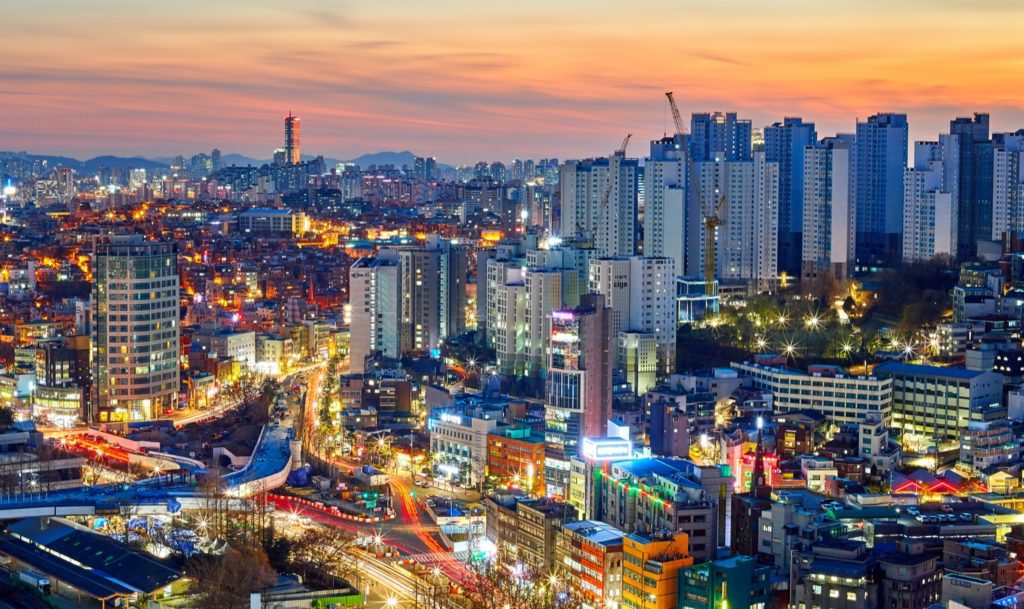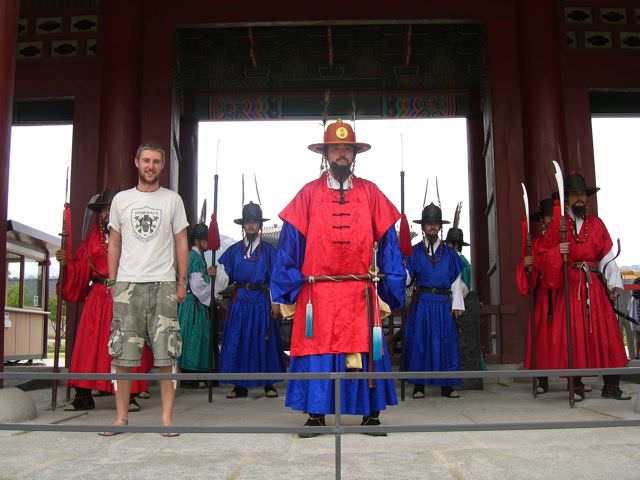 10. Antalya
Total International Visitors per year: 8.26 million
Billed as the Turkish Riviera, Antalya is Turkey's answer to the Costa Del Sol in Spain. Historically, it was a wealthy enclave for people escaping from Istanbul for a break, but now it's big tourist business. Chinese, Russians and hordes of Europeans looking for cheap, summer sun.
Antalya still is beautiful though. The beaches, of course, but also the old quarters and their ancient buildings. And of course, the food! Baklava for days.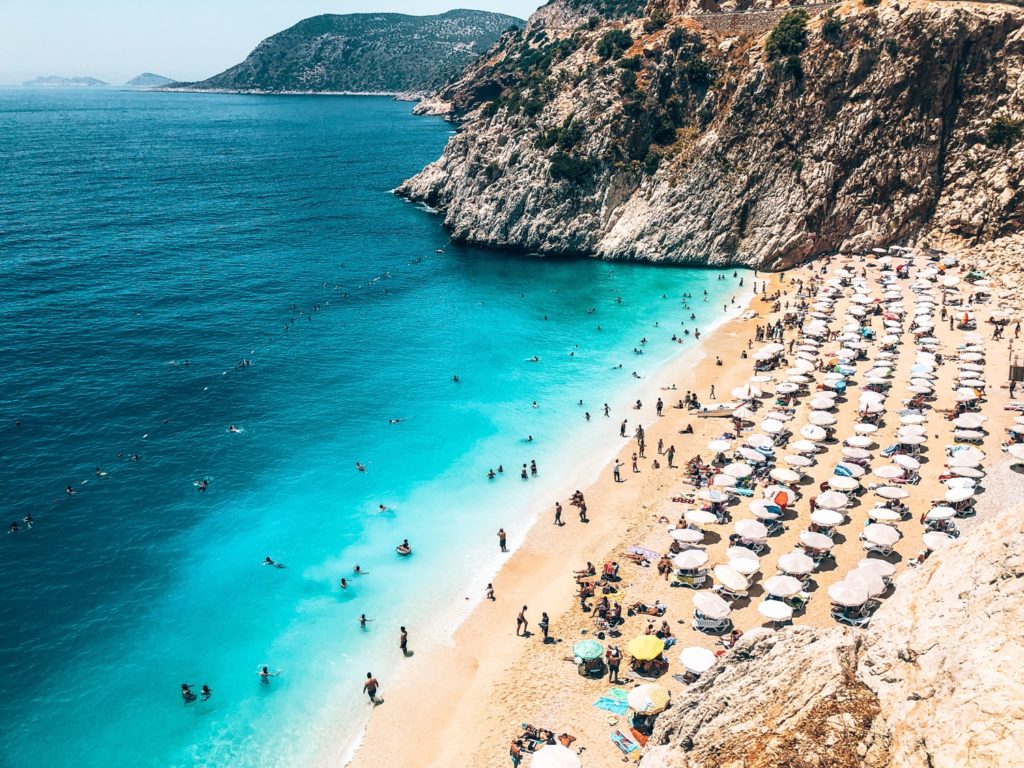 9. Tokyo
Total International Visitors per year: 12.93 million
Japan's futuristic capital. Tokyo reaches number 9 on our 'most visited cities in the world' list. And it's worthy of its place, without doubt.
Tokyo is a wonderful blend of the old and new. Ancient temples, and traditional foods but juxtaposed with neon lights and skyscrapers. You can't fail to have an adventure in Tokyo. You can even day trip to Mount Fuji.
When you reach this epic city, be sure to check out the bar from Lost in Translation, as well as perhaps a Maid Cafe and the Meiji Shrine. What a city.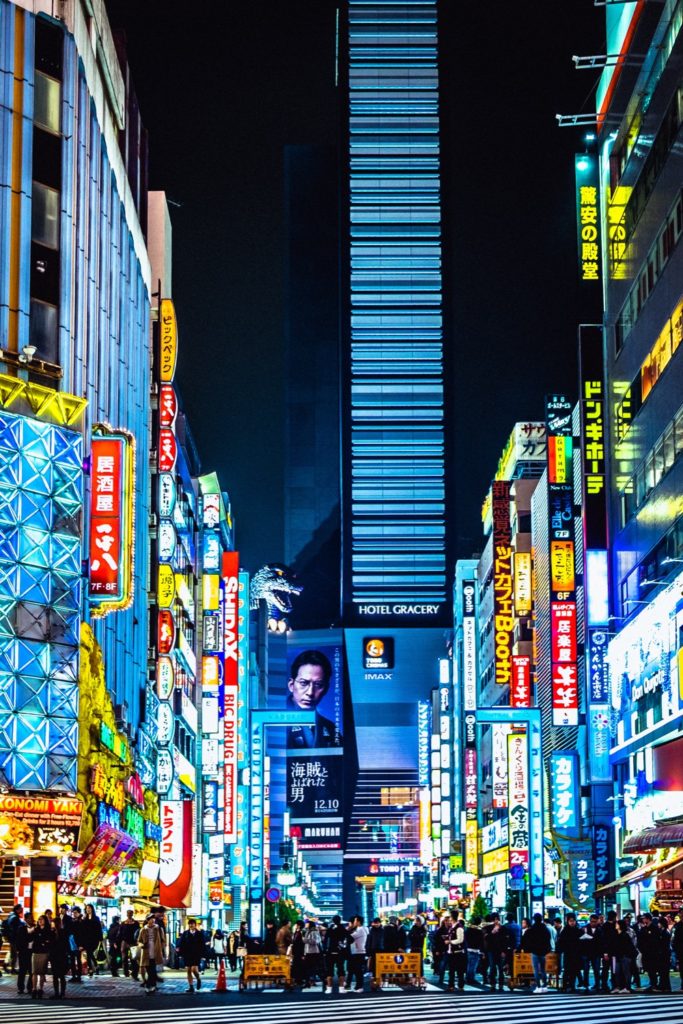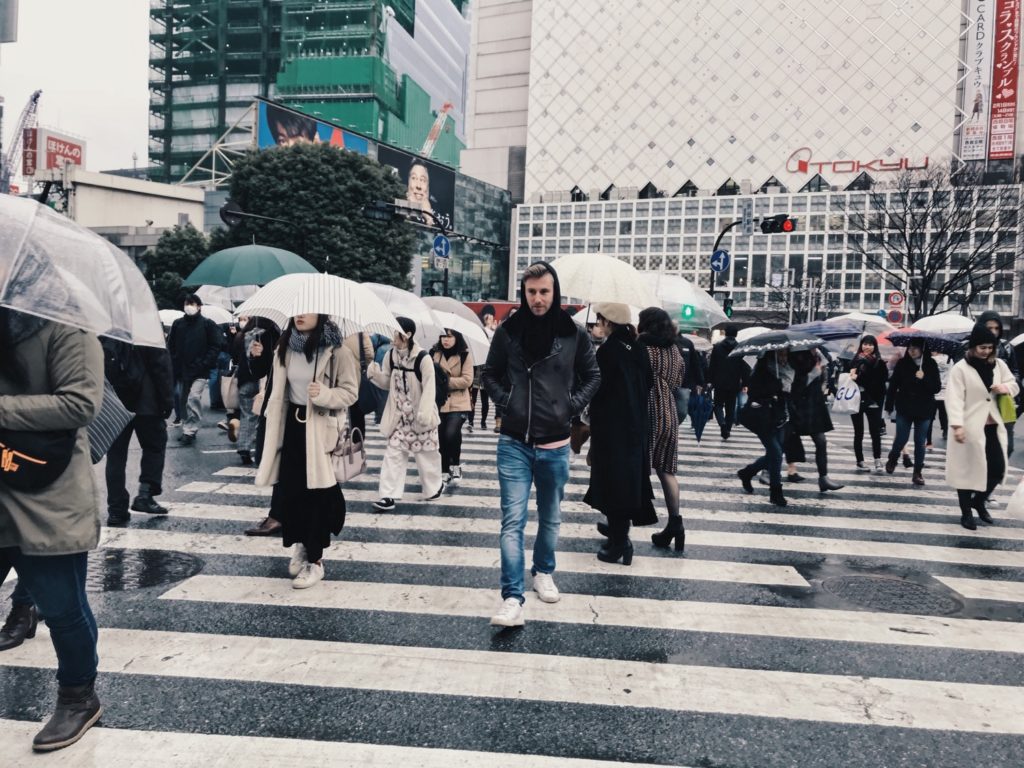 8. Istanbul
Total International Visitors per year: 13.40 million
I celebrated my 30th birthday in Istanbul. I LOVE this city. Having overlanded from Armenia, into Eastern Turkey, I took buses and trains all the way across this epic country. As well as the iconic hot air balloons in Cappadoccia, Turkey is home to so many historical places. But still, Istanbul is the highlight of any trip to Turkey if you ask me.
Did you know Istanbul is the only city in the world to straddle two continents?! The city is split by the beautiful Bosphorus river, with Europe on one side, and Asia on the other. And Istanbul carries that theme throughout the city. The Hagia Sophia, the Grand Bazaar, the Blue Mosque. Then the hipster cafes, the late night clubs, and all the beautiful people! Istanbul has it ALL!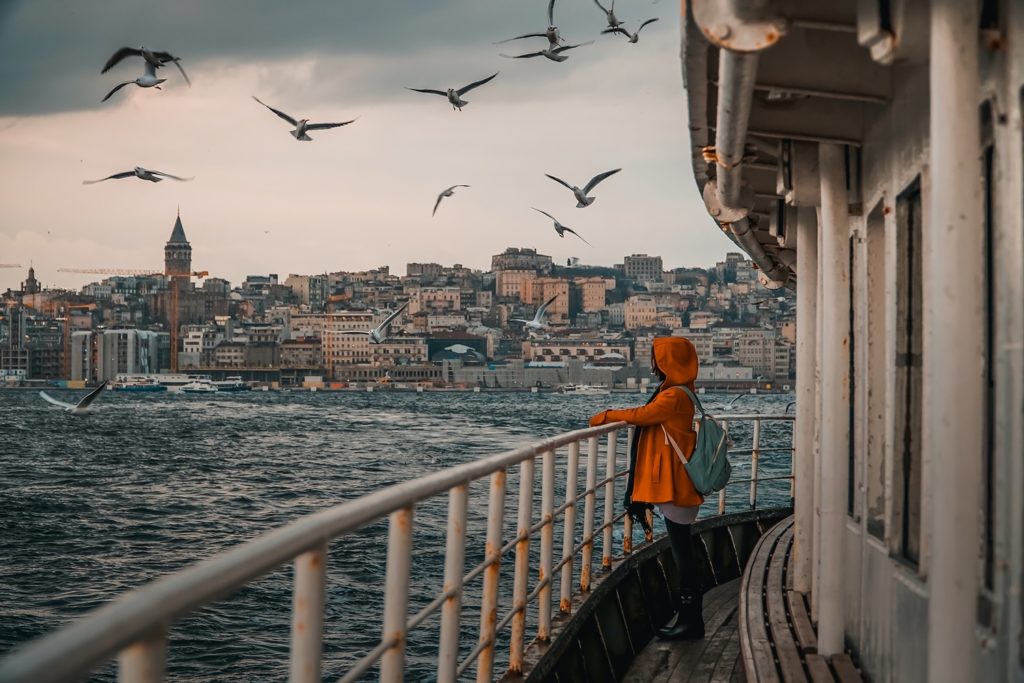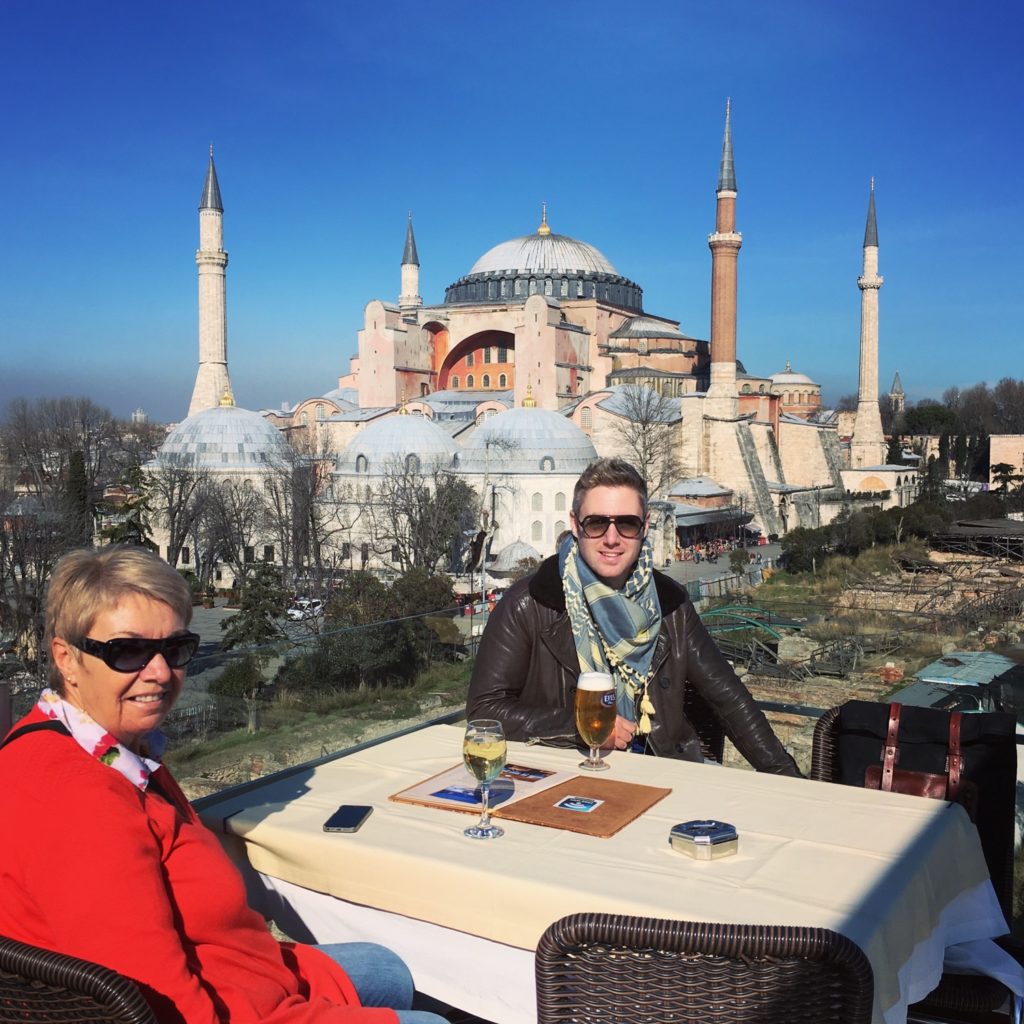 7. New York
Total International Visitors per year: 13.60 million
Maybe the most famous city in the world? It's no surprise to see New York feature in the top 10. But don't make the common error and think New York City is the USA's capital, that's held by Washington. New York, however, is the USA's most visited city. From Broadway to Central Park, all the sports stadiums and nightlife like no other. If you can make it there, you can make it anywhere!
I've been to NYC a few times, and I must admit, the first couple of times I didn't love it. As I got older and had a little more money, I felt I could enjoy it more. It's pretty expensive to visit, to be honest. But you can't travel the world without spending at least 3 nights in a city that never sleeps.
All the movies you watched as a kid, all the new Netflix stuff these days, everyone needs to visit NYC. It's as simple as that.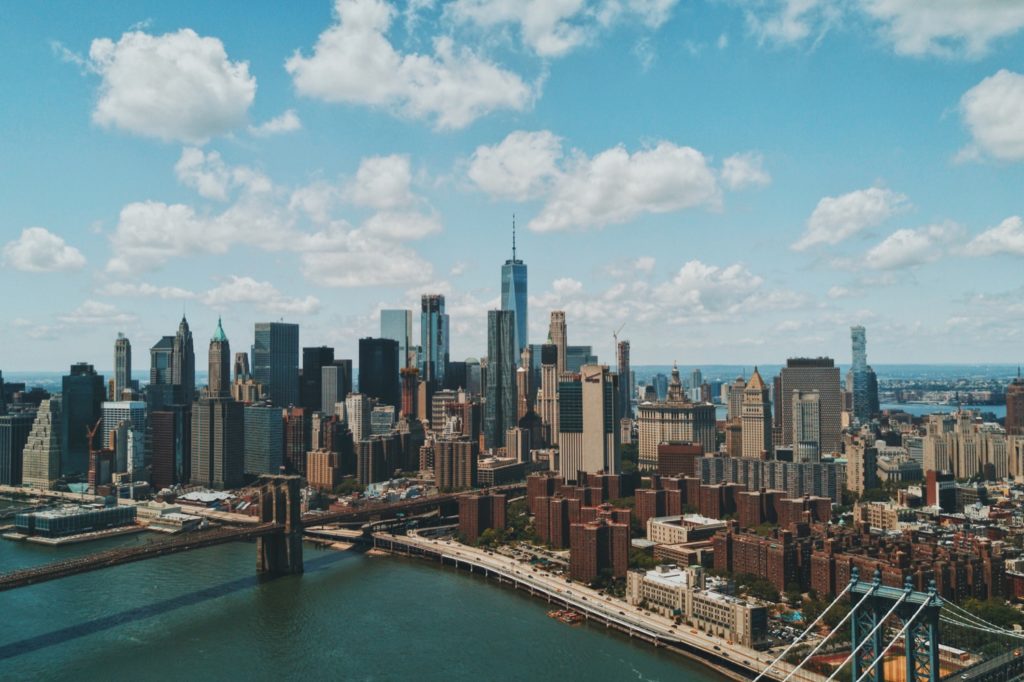 6. Kuala Lumpur
Total International Visitors per year: 13.79 million
Another Asian super city cracks the Top 20 of most visited cities in the world, and this time it's Malaysia's Capital, Kuala Lumpur.
The icon of the whole city are the famous 'Petronas Twin Towers', formerly the highest buildings in the world, and still the highest 'twin towers' in the world today. When they were built, they stood alone, but now KL is booming, it's full of skyscrapers.
That's not to say Kuala Lumpur has lost its culture. With little India, drinks in Changkat Bukit Bintang, or the epic Batu caves right outside the city, Kuala Lumpur perfectly represents the new South East Asia.
Personally, I've lived here twice. Once studying my Masters Degree, and years later when my now-wife got transferred here for work. I loved it both times!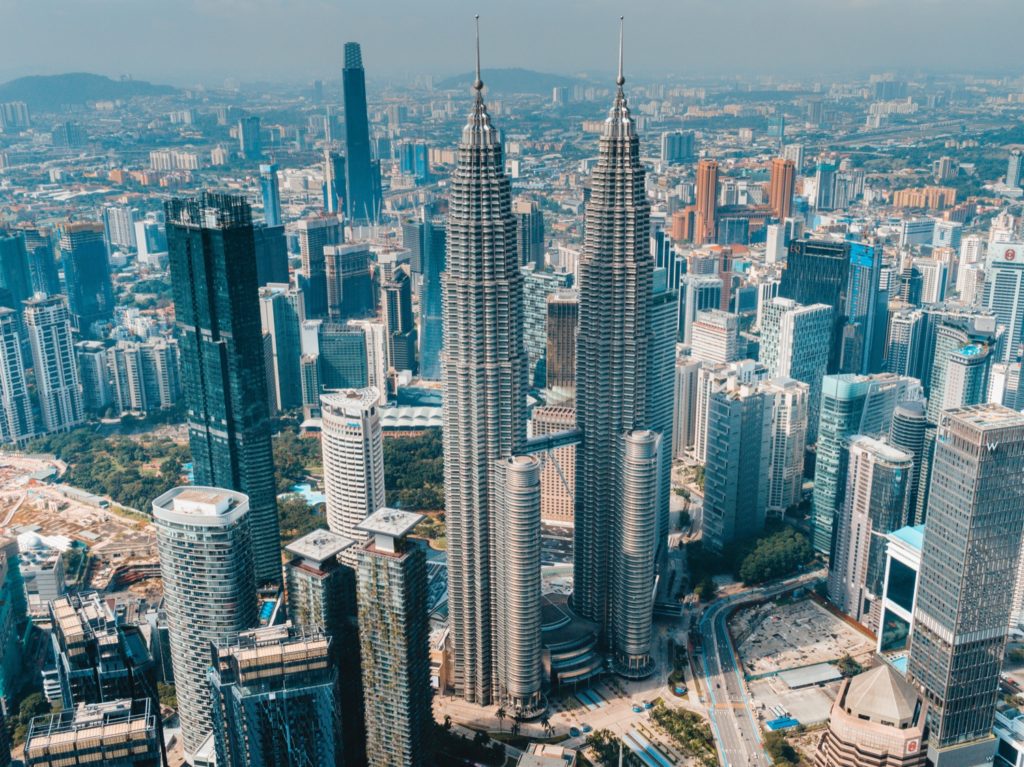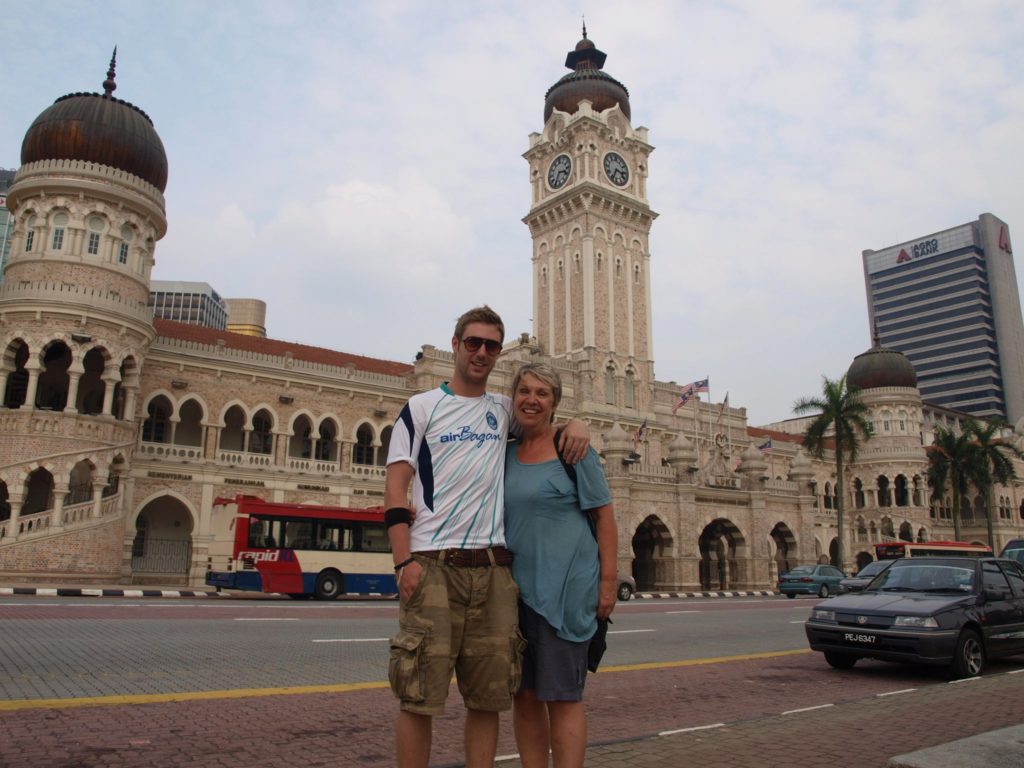 5. Singapore
Total International Visitors per year: 14.67 million
We're into the Top 5 folks! And Singapore talks the 5th spot. Singapore is THE success story of global politics in the 21st century and beyond. What was once an unwanted swampy area of Malaysia has become a financial powerhouse. One of the wealthiest countries in the world, with the strongest passport in the world, all in the space of a generation or 2. Pretty amazing.
It's said to be the safest country in the world too, with super low crime rates. But it doesn't come cheap! Hotels are expensive, and drinks are extortionate but with that level of development, there is no end of things to do in Singapore.
I visit regularly. Sentosa island offers a beach break, Disney World offers families something to do. And downtown allows people to shop for high-end brands until they drop. Great country..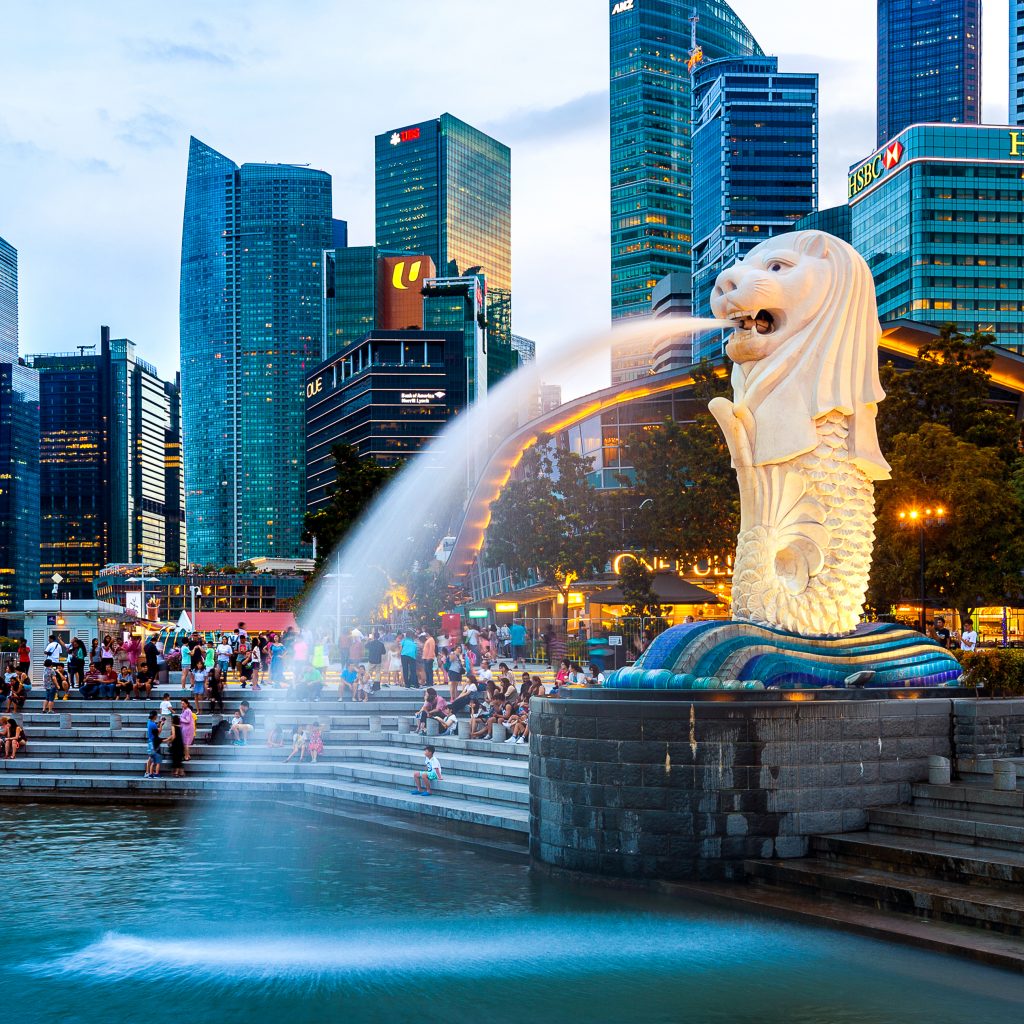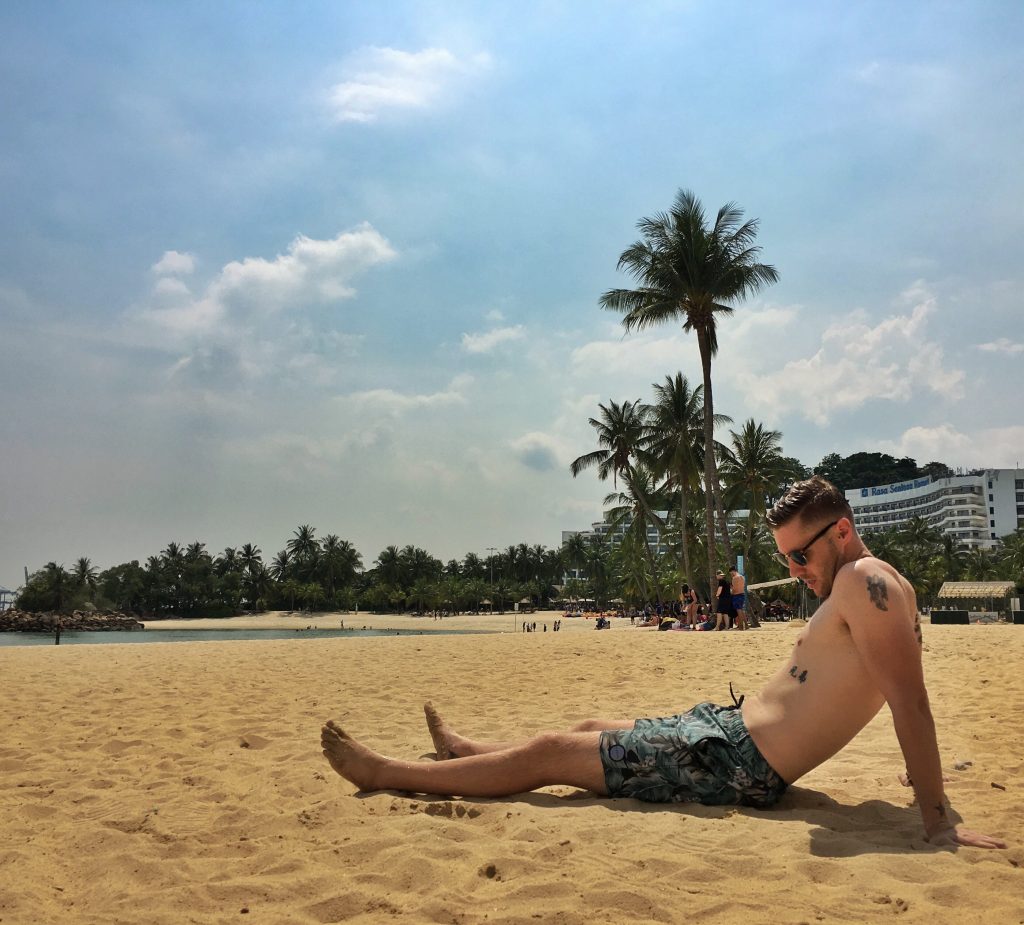 4. Dubai
Total International Visitors per year: 15.93 million
Dubai is on everyone's lips (and no, Dubai isn't a country!). It seems to be jam-packed FULL of influencers. Eurrrgh. And perhaps that's quite appropriate. While Dubai is a fun place to take a break for a few days, it's also pretty much what you expect. A kind-of fake city in the desert, and with that, it attracts a lot of fake, flashy energy!
That said, it can be avoided. And if you use Dubai for what it is, a great airport hub, a safe and easy place to holiday in the sun, then it's great. Just don't get dragged into that ultra-consumerism mindset. It's an easy trap to fall pray to.
If you visit, you do of course have to check out the Burj Khalifa, the world's highest building. A perfect tribute to Dubai. Impressive, yet a little empty. And let's not mention their human rights record.
Personally, I have found myself in Dubai fairly frequently as I use Emirates to fly a lot. I really enjoy it for a couple of days. Not much longer than that though!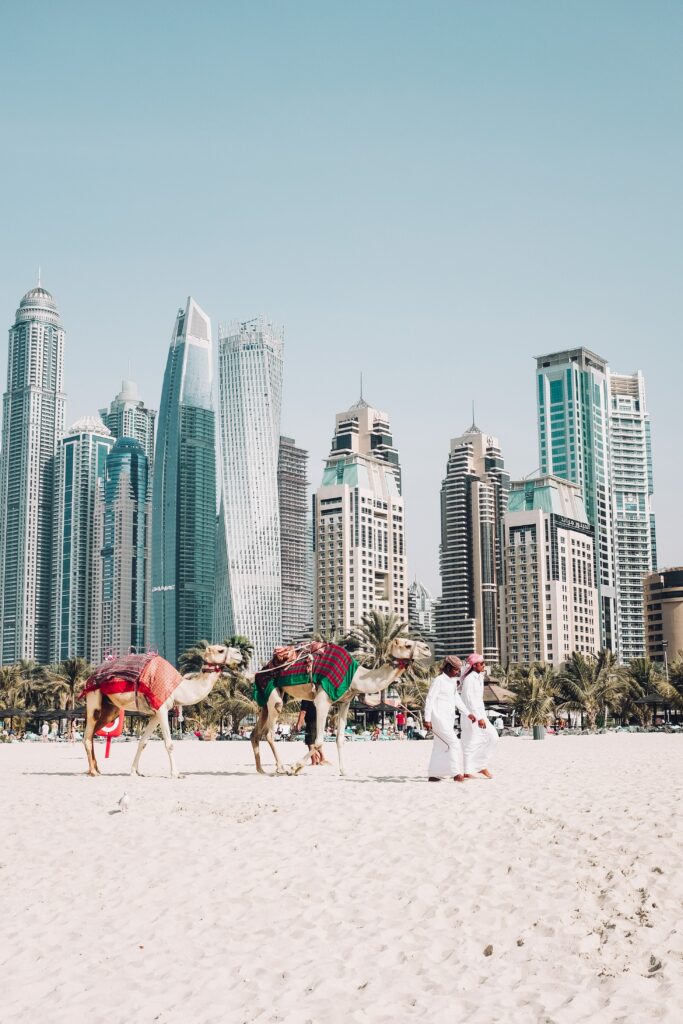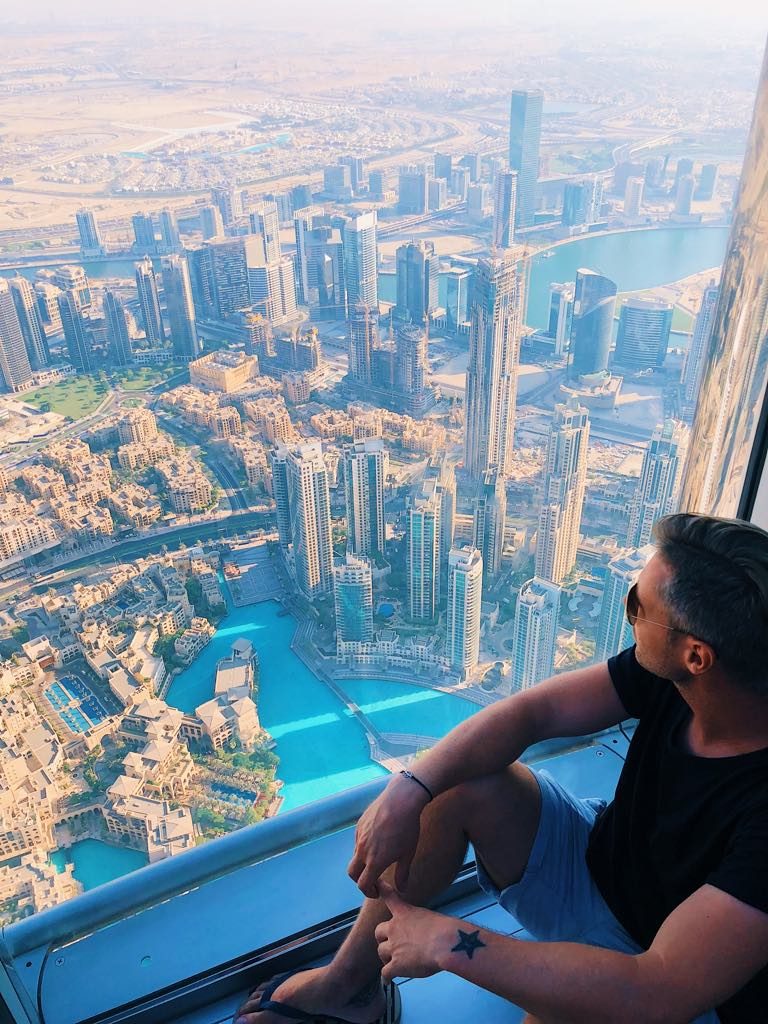 3. London
Total International Visitors per year: 19.09 million
"A man bored of London is bored of life". So they say. Probably pretty accurate, truth be told. London has something for EVERYONE. High-end shopping, cultural significance, beautiful architecture, a transport hub, and sporting institutions. It's no surprise to see London as the third most visited city in the world.
You can 'do' London in a day, enough for your Instagram feed. But equally, you could spend years here and never see every corner. I love it.
I've spent a lot of time here as my sister lived here for 10+ years, and it's where I've invested lots of my blogging money in properties. I love London, truly one of the world's best cities.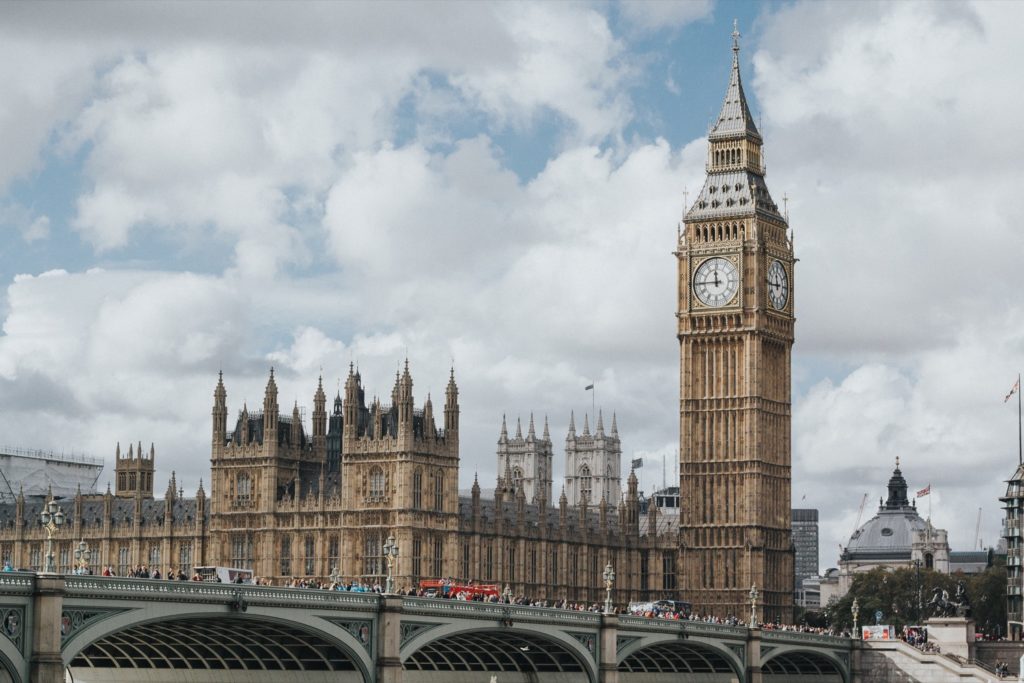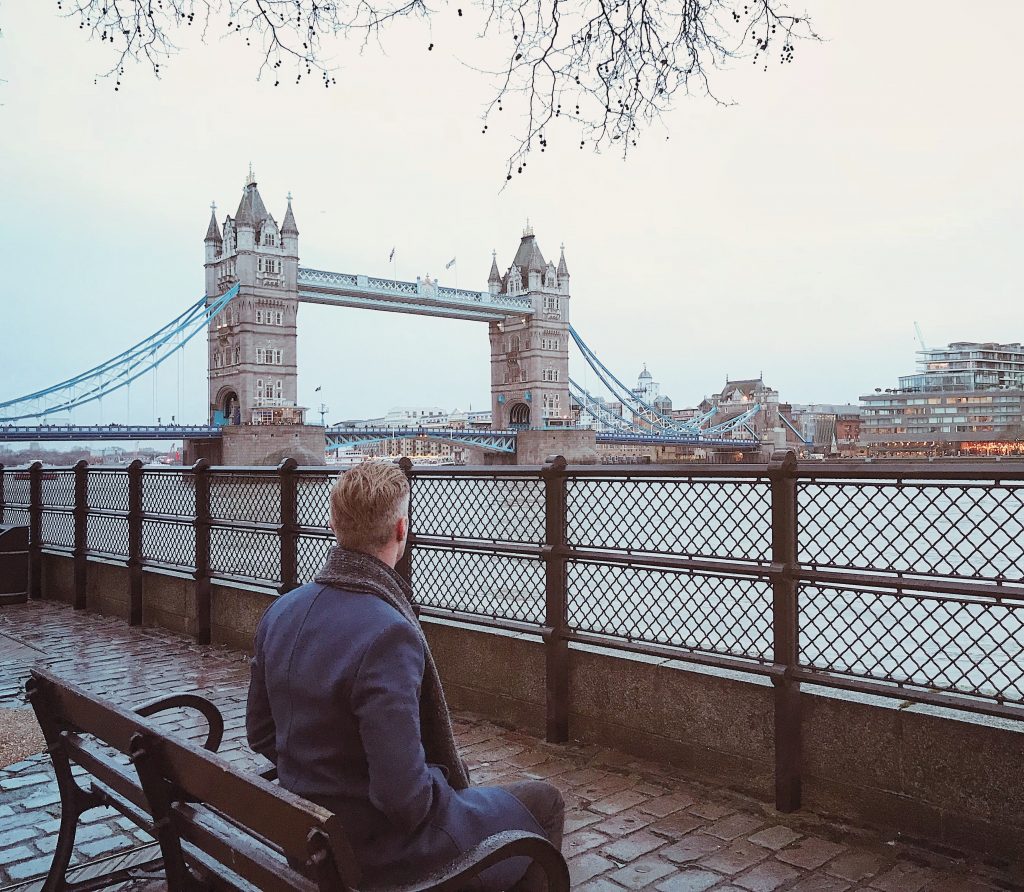 2. Paris
Total International Visitors per year: 19.10 million
Ah Paris. Time for some humble pie. I've visited Paris maybe 5 times. 4 times when I was a lot younger, and had very little money to enjoy it. I had to stay on the outskirts, where it's pretty dirty, and not so fase. Everytime I ordered a coffee or beer, the price tag hurt. And tours cost a bomb. Many of those things are still true. So backpacking Paris, and holiday in Paris are very different experience.
As I discovered just this year when I honeymooned in France and Italy. To my surprise, I fell in love with Paris. For all the cliches you could imagine. A romantic break with a partner I love. Nice restaurants, good hotels, delicious wine and deserts. The ease of tourism. It was wonderful. So I was wrong to write Paris off. I just visited at the wrong stage of my life before!
Paris often nabs the top spot for most visited city in the world, flip-flopping with the current number 1. A lot of that is to do with the huge appeal of Paris for Asian tourism, with China making up a lot of that. But while Paris is there to be enjoyed, it's not only me who struggled with it. The Japanese embassy in Paris set up a mental-health hotline for people who visited Paris, expecting a disney movie, only to be distraught by the reality!
In a nutshell, stick to the beautiful parts, enjoy the famous sights, and it's mesmerizing. Just don't venture too far from the city centre, it's not the Paris you see online!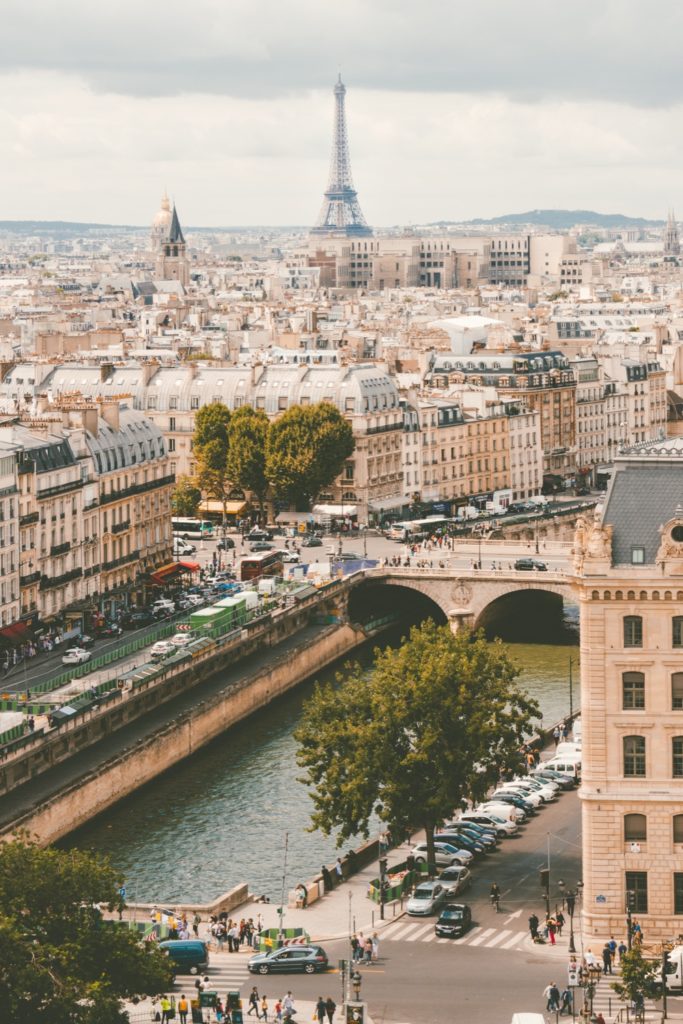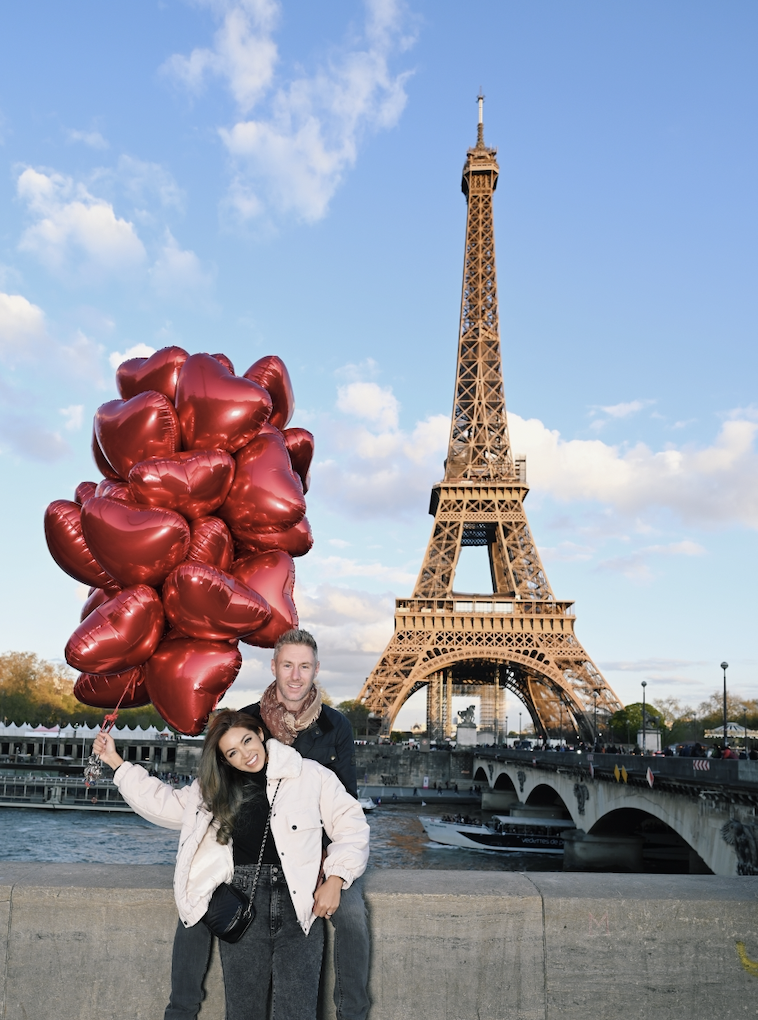 1. Bangkok
Total International Visitors per year: 22.78 million
My adopted home for the last 10 years. Bangkok city! The most visited city in the world.
I know Bangkok like the back of my hand. I moved here when I first started blogging. Scrimping by on $500 a month, worrying if this online thing would ever work. I fell in love with the down-and-dirty side of Bangkok, and then also the other side, as my business grew. Bangkok is a super city, a city where you can enjoy on any budget. It has the best value hotels on the planet if you ask me, and anyone who tells you they don't like Bangkok simply doesn't know it.
It's also a great based to venture further afield with day trips, and multi-day trips to Khao Yai national park, Ayutthaya, the floating markets, the famous railway market and of course the infamous Khao San Road and Bangkok nightlife.
Your Bangkok itinerary should include AT LEAST 3 days, but a week would be better. The food, the energy, the chaos, the bang for your buck. It's wonderful. Crazy and hectic, true. But wonderful. Enjoy!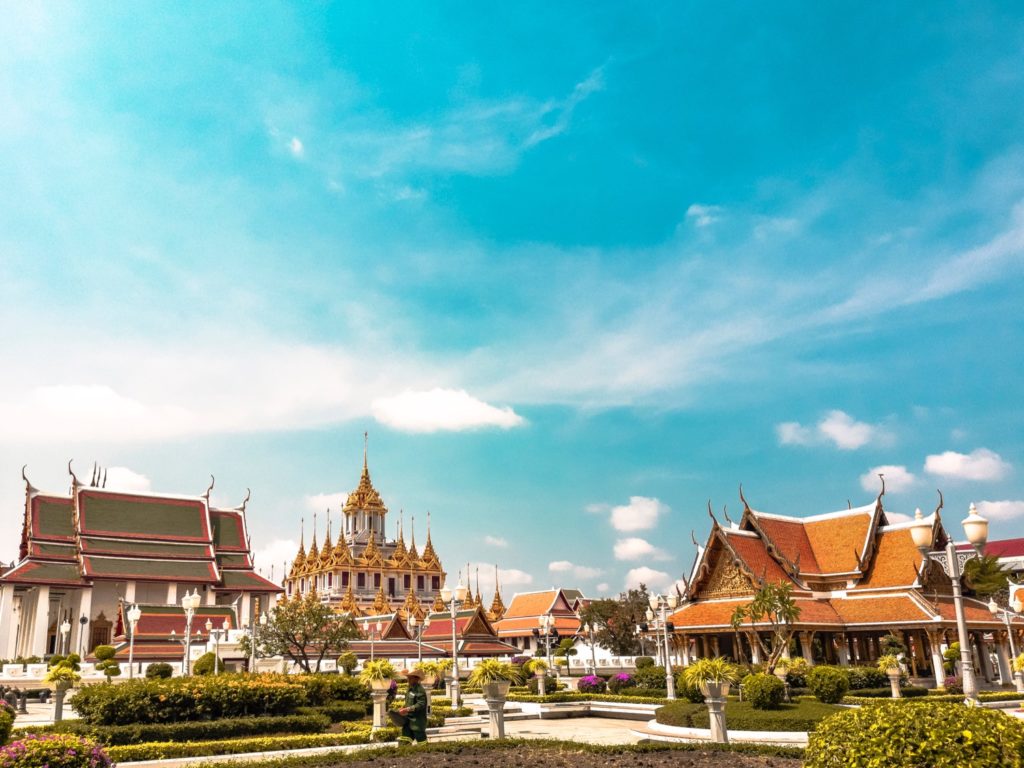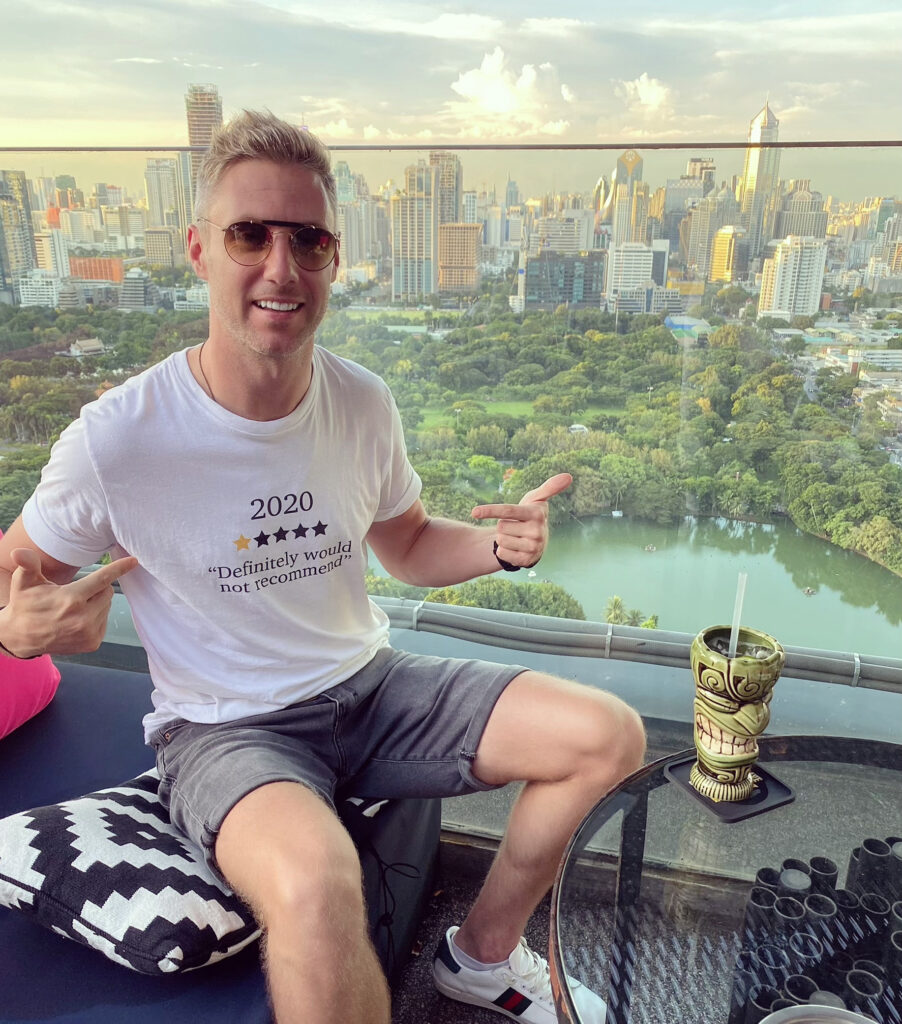 Who is visiting these cities?
I've touched on who the tourists are in each of the cities listed. But generally speaking, it's the Chinese! That might sound reductive, but it's not. It's accurate. In fact, In just 10 years, China has hopped from 6th to 2nd in the 'origin country for travelers'. Behind only the USA. Wowzer. Covid has obviously put a dampener on that, but not for much longer. Germany, UK, and France make up the 3rd, 4th and 5th spots accordingly. With South Kora, Japan, Canada, Russia, and Australia making up the rest of the top 10 countries from which travelers travel from.
How are the results judged?
The source is available here. But basically, it's a global destination cities index, where the statistics are derived from total international overnight visitor arrivals and cross-border spending by credit cards. Pretty cool. I've used their graphics to help show which cities are indeed the world's most visited cities too 🙂
Remember, never travel without travel insurance! And never overpay for travel insurance!
I use HeyMondo. You get INSTANT quotes. Super cheap, they actually pay out, AND they cover almost everywhere, where most insurance companies don't (even places like Central African Republic etc!). You can sign-up here. PS You even get 5% off if you use MY LINK! You can even sign up if you're already overseas and traveling, pretty cool.
Also, if you want to start a blog...I CAN HELP YOU!
Also, if you want to start a blog, and start to change your life, I'd love to help you! Email me on johnny@onestep4ward.com. In the meantime, check out my super easy blog post on how to start a travel blog in under 30 minutes, here! And if you just want to get cracking, use BlueHost at a discount, through me.
Also, (if you're like me, and awful with tech-stuff) email me and my team can get a blog up and running for you, designed and everything, for $699 - email johnny@onestep4ward.com to get started.
Do you work remotely? Are you a digital nomad/blogger etc? You need to be insured too.
I use SafetyWing for my digital nomad insurance. It covers me while I live overseas. It's just $10 a week, and it's amazing! No upfront fees, you just pay week by week, and you can sign up just for a week if you want, then switch it off and on whenever. You can read my review here, and you can sign-up here!