If we don't aspire to anything then we won't achieve anything. Check out my progress to every country in the world here. 
Growing up in a small town in Ireland the world seemed like such a big place with far flung destinations that I could only dream about visiting. But then I changed my thought process, I changed my expectations. If I want to live the biggest life imaginable, then I'd have to go out and get it. So I did and here I am.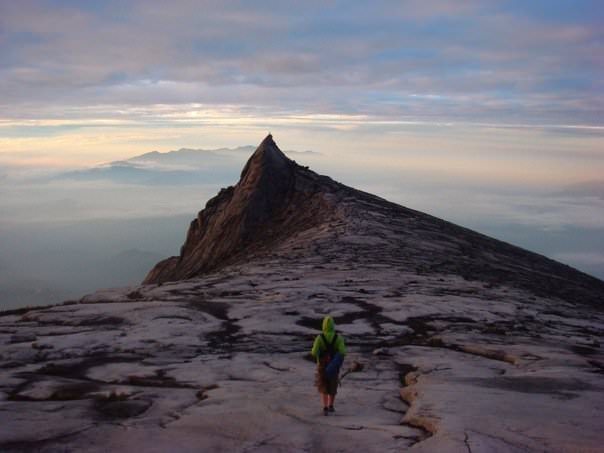 So many people talk about their dream job, dream holiday, dream lifestyle but we can all have those dreams – it's just a matter of redesigning our lifestyles, shaking up the status quo and doing what you've always wanted to do.
As I do the things I dream of I score them out as a reminder that we can all do what we dream of, it just takes a little bit of a push and a step back from the security and normality of our current lives. Life is supposed to be an adventure and one that we can all take part in, now all we have to do is enroll…
~ You may delay, but time will not ~ Benjamin Franklin
Things I want to see and have my breath taken away:
The Taj Mahal, India

Shibuya Crossing, Japan

Aurora/The Northern Lights, Scandanavia

Lhasa, Tibet

Snow Capped Mt Fuji, Japan

Angkor Wat, Cambodia

A live volcano

Leaning Tower of Pisa, Italy

Tehran, Iran

The Colosseum of Rome, Italy

The Statue Of Liberty, USA

Machu Pichu, Peru

Chichen Itza, Mexico

Spiritual Centres: Jerusalem, Mecca,

Bodhgaya, Amiritsar, Varanasi

The Blue Mosque, Istanbul, Turkey

Christ the Redeemer, Brazil

Halong Bay, Vietnam

The White House, USA

The Grand Canyon, USA

Iguazu Falls, Argentina

The Amazon Rainforest

Bhutan

Galapagos Islands, Ecuador

Borobudur, Indonesia

The Petronas Twin Towers, Malaysia

Timbuktu, Mali

Banaue Rice Terraces, The Philippines 

The Hagia Sophia, Turkey

The World Islands, UAE

The Sistine Chapel,  The Vatican

The Ngorongoro crater, Tanzania

The Golden Pavilion, Japan

The Gateway of India, Mumbai

Komodo dragons in Komodo, Indonesia

The Tower of London, England

Visit the Gates of Hell in Turkmenistan
Things I want to do and experience:
Visit Every country in the world

Attend the Running of the Bulls in Spain

Trek to the South Pole

Attend a River Plate/Boca Juniors Game, Argentina

Camel Safari in Sahara/Thar Desert, Egypt/India

Skydive (Australia, New Zealand)

Bungee Jump (Tanzania, Thailand) 
Paraglide (in the Indian Himalayas!)

Parasail

Base Jump

Take a Gondola in Venice, Italy

Speak to a Geisha in Japan

Do some drugs in Colombia (sorry mum, avert ur eyes!)

Attend the World Cup final

Learn a foreign language (Thai – far from fluent yet!)

Get drunk at Oktoberfest in Germany

Save a life

Party at Carnival, Rio, Brazil

Ride in a Hot Air Balloon (Egypt, Turkey)

Climb Empire State Building, USA

Write a book

Smoke in Amsterdam, Holland

Drink Guinness in Dublin, Republic of Ireland

Watch the burning ghats in the Ganges, India

Visit the Aran Islands, Republic of Ireland

Get Married

Have kids

Circumnavigate the globe

Play football in the favellas of Brazil

Visit every continent

Travel to more than 100 countries

Cross a country on a bike

Stay in a water bungalow in the Maldives

Spend a night in a cell

(not a whole night, but an evening in Ukraine)

Throw tomatoes La Tomatina, Spain

Stay with a tribe in Papua New Guinea
Learn to Snowboard
Reach Antartica
Watch a game at the Maracana, Brazil
Visit the North Pole
Take weird perspective pics in the salt flats of Bolivia
BUSINESS/MONEY:
Make $1k, $2k, $5k, $10k, $30k,  $50k, $100k online in one month
Hire 1, 2, 5, 10,  20 people at any one time
Be mortgage free on at least 1 property  in my twenties
Have more than 3 separate incomes streams generating $100k per year
Have a net worth of $1m+
~ "It is only in adventure that some people succeed in knowing themselves – in finding themselves ."  ~ André Gide