One hundred and one ways to have fun! The Great Smoky Mountains of Gatlinburg offers a wide range of vacation activities all in one destination. Take Route 441 to enter Gatlinburg, the gateway to The Great Smoky Mountains. Also called the Great Smokies, it is a World Heritage Site of UNESCO and an International Biosphere Reserve that you wouldn't want to miss.
Whether you are planning for a family fun, an adventure with friends, a honeymoon, a love get-away, or a holiday vacation, The Great Smoky Mountains of Gatlinburg is your haven.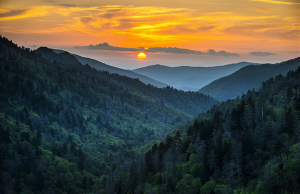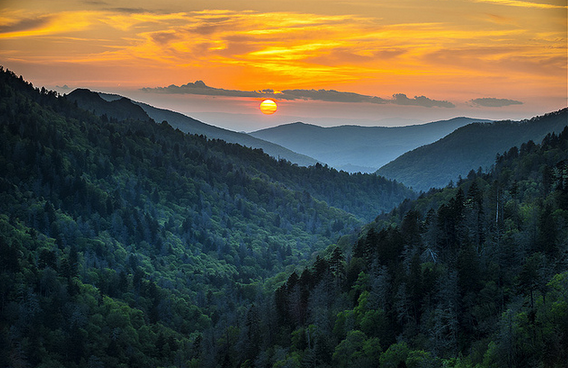 If you are into mountain adventures, pick any trail of fun including, mountain hiking, horseback riding, mountain biking, camping, zipline, picnics, forest and nature trails, treetop rope walks, swinging bridge adventure and bird watching. If you want to get wet and wild, you will definitely enjoy white water or river rafting, kayaking, water tubing and fishing.
Experience scenic tours in many different ways! Enjoy a vast range of rides while site seeing the Smokies with the ATV jeep tours, trolley ride, tram ride, and the sky lift. An aerial adventure for site seeing can also be done on helicopter tours around the Smokies. This makes a lot more adrenalin rush in a different perspective of the mountain ranges. Other fun rides to enjoy include the simulator motion or movie rides, bumper cars and earthquake ride.
Discover an informative fun and a different kind of adventure at Ripley's Odditorium, Ripley's Aquarium, Ripley's Haunted Mansion, Ripley's Mirror Maze and Candy Factory, Ripley's video games, Ripley's moving theater, Live ghost shows, Gatlinburg Haunted House, Appalachian ghost walks and history tour, Hollywood Star Cars Museum and the Guinness Museum.
You can also find winter escapades at the Great Smokies with sites for skiing, snowboarding, snow tubing and indoor ice skating. Not to mention the awesome accommodation you can find through  gatlinburgcabinrentals.com
Take a relaxing detour at the mountain golf ranges, the mini golf, or the circus golf. Get the high tech feel of adventure with the laser tag, 3D and 5D theaters and various arcade games. Novelty shops and stores are flourishing within the area so never worry of your souvenirs.
Most importantly, never ever miss the Space Needle which gives you a 360 degree view of The Great Smoky Mountains on a glass elevator ride. You have never been to the Great Smoky Mountains of Gatlinburg if you have never been on the Space Needle.