Bhutan is a majestic country that many people do not get the pleasure to see and experience. It can be hard to visit Bhutan because of the costs and hassles of getting a VISA and navigating tariffs. The best way to see Bhutan is taking a tour. Bhutan Life Exposure offers great options to see the country in different ways according to your interests. There are so many ways to see a country. Here are three great and recommended ways to see Bhutan.
Cultural
Bhutan has one of the most pristine and beautiful cultures in the world. The people work hard to preserve and they do a great job. Going to Bhutan to take in the culture is a great idea. By touring all of the cultural spots in Bhutan you will see the major cities from Paro to Thimphu (the capital) to Punakha and Bumthang. These are all cultural hot spots offering different temples and sights. One of the highlights of this tour is heading up to the Tiger Nest. This is a Taktshang monastery in Paro at an elevation of 800 meters. Not only is it that high but it is located on a cliff. It is about an hour and a half walk to reach the Tiger Nest, but every minute is worth it.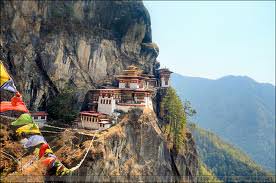 Trekking
This would be my personal favorite way to see Bhutan. The nature and mountains in Bhutan makes it a dream destination for hikers and trekkers. The views and scenery are unique to Bhutan and Bhutan only. There are things in this nation that can only be found there, like the white poppy plant. The country also rests in the shadow of the Himalayas which is a view in and of itself. There are a dozen different treks that you can embark on. The difficulty of these treks range from beginner to expert. One of the most difficult treks is the Snowman Trek. It lasts 20 days and takes you from Paro to Bumthang. While this is seriously intense, you can choose an easier trek like the Gangtey Trek which os only three days and covers less than 60 km of land.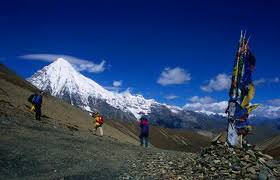 Spiritual and Wellness
Buddhism is a major part of Bhutanese life and culture. An excellent way to see this country is through the art of meditation. This is sure to be not only unique but a once in a lifetime experience. The serenity of the rivers, lakes, and mountains are the perfect atmosphere for one to center themselves for meditation. Bhutan Life Exposure has several Rimpoche (Lama) specializing in meditation and Buddhism. Rimpoche are highly respected and devoted to their study and religion. If there was ever a place or person to learn the art of meditation from it is in Bhutan from a Rimpoche. Imagine yourself sitting below the Himalayas, next to a stream in the still and remote of field with just your thoughts and your Rimpoche to help guide you to complete tranquility. I don't know if it gets more peaceful or relaxing than that.