I am sure that everyone has been scrolling down their Facebook feed and come across story about how it's possible to travel business class across the globe at a crazy low rate. As you know, I have been traveling for a while now and I am constantly in airports, so I have been trying to get to grips with how people create these travel hacks and how I can benefit. Just look at this deal they found for me.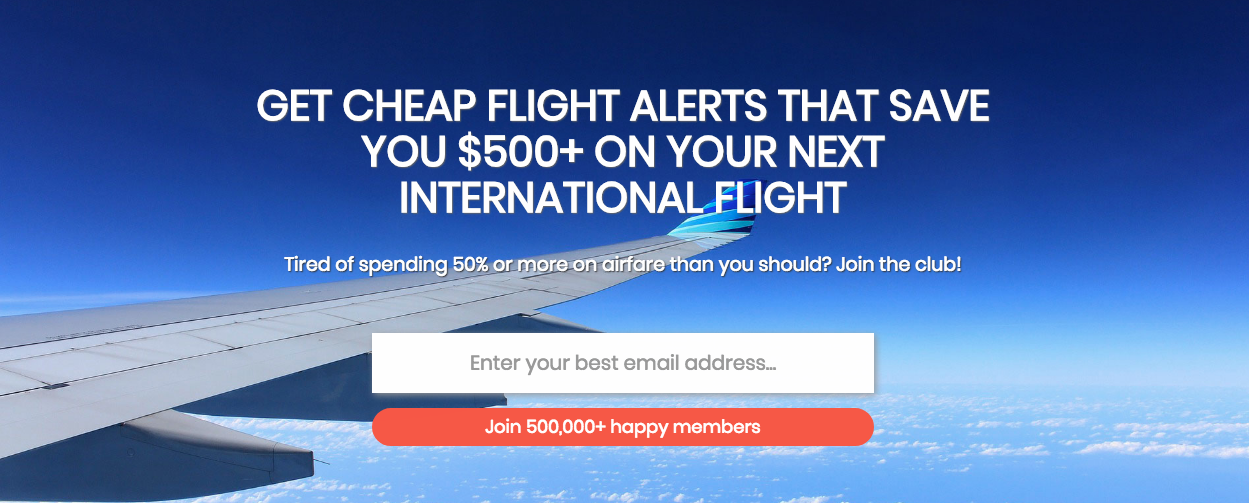 If I'm not traveling I am working on my blog, planning our next charity trip or organising future travel – so I never feel like I've had the time to work out travel hacking. That changed when a good buddy of mine told me about Dollar Flight Club, which turned about to be so good I was kind of annoyed he didn't tell me about it sooner! The good people over at the Dollar Flight Club do the travel hacking on your behalf, so you can easily get unbelievable airfares. Usually if you want to get super low airfares you have to use certain credit cards to rack up air miles and that can get a little tedious. These guys do all the work and we get all the perks – sounds good to me!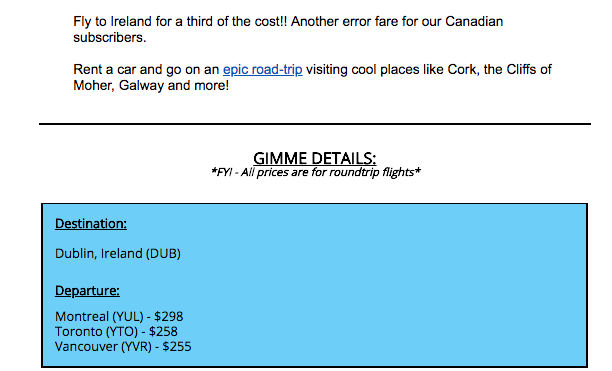 (Checkout how good the deals are)
What Is The Dollar Flight Club
They nailed the name, it pretty much says what it does on the tin. The team at the Dollar Flight Club spend all day, every day, trawling through the internet looking for cheap airfares, discounted flights and any deal out there. It's tailored to your chosen airport, the class you want to fly and the places you would like to visit. They make travel for people like you and me so much easier, and affordable. You can start a 7-Day Free Trial, so theres no risk at all. Worst case scenario is you snag a mistake fare to New Zealand for $305 roundtrip. Here are the membership packages they offer – you can see it's amazing considering you'll potentially save thousands of dollars.
Who Should Use Dollar Flight Club?
I should have been using it long before now, but basically this is a great site for anyone who wants to save money on their airfares. Here are some responses of people who use the Dollar Flight Club already – pretty impressive if you ask me!


Who Came Up With This Awesome Idea?
The hero behind this idea is a man called Jesse Neugarten, he's the Founder and Chief Flight Finder. A life changing moment happened to Jesse when he was trekking in Nepal and a massive earthquake hit. He got stuck out and Mt. Everest base camp – it was this experience that made him decide that he wanted to live life to the max and at the sometime help others see the world, on whatever budget they had. Here's Jesse describing the Dollar Flight Club: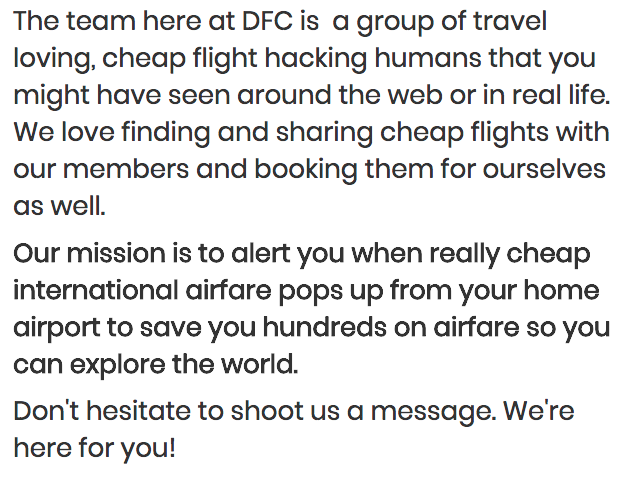 So How Does It All Work?
After you sign up to the club you'll be asked to fill in some key details which will help the team send you awesome flights. You let them know which airports you'd like to travel to and which airport you can depart from, the team hits the worldwide web scouring every offer out there from your home airport, then once they find an offer that will blow you away, they send you an email alert so you can book up the deal before it disappears – pretty easy, and a great way to save tons of cash for your travels.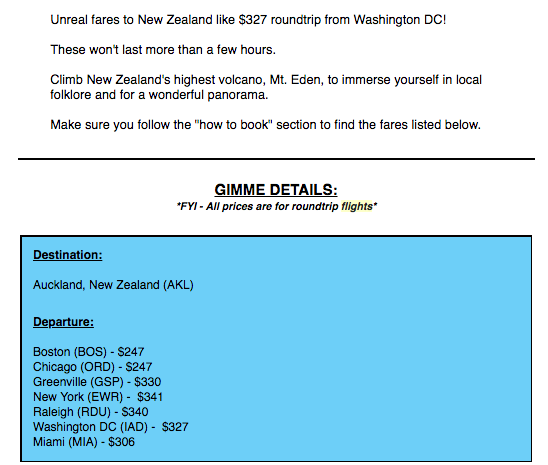 (Just one example of the amazing deals they find for you)
Here's How You Find Out More
If you want to find out more about what they can do for you check out the website, believe me when I say that it's worth your while – the average savings per ticket is over $500 USD. If you buy just one flight with your subscription, the service pays for itself 10X. You'll also find some amazing reviews and feedback from fellow travellers on their social media:
I really can't recommend The Dollar Flight Club enough, so get onboard now and let's all save money as we explore the globe!