If you've been following my blog over the last few years you'll have noticed how my fashion has improved. This is down to many factors; maturing, finances and also being aware of how looking good comes with many benefits. You'll also be aware that I'm based out of Bangkok when I'm not on the road, it's a city that I now call home and one that I've fallen in love with.
Living in Bangkok has so many things to love about it, one of the best things are the Bangkok Tailors. The tailors are famous all around the world and I'm happy they're here because they've made me some awesome suits.
Before I came to Bangkok I didn't know anything about a decent suit or the benefits that come when you wear one – as you know, I'd been travelling non stop so there wasn't a lot time to hit up a Thailand tailor. Times have changed, so now I can tell you the thingsI discovered come with wearing a suit.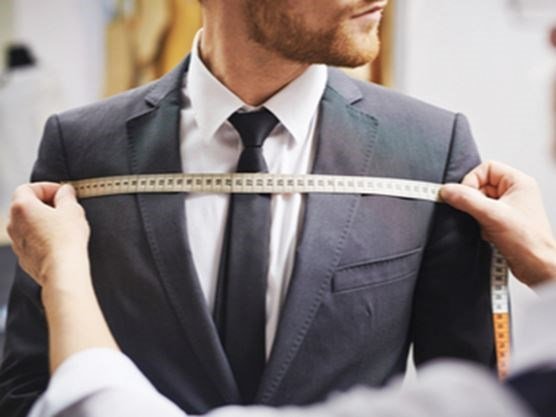 Confidence
There's a reason why people say when they look good, they will feel good. That's because it's 100% true. If you put on a good looking suit that has been tailored to fit you perfectly, then you will instantly feel better about yourself. Your increased feeling of confidence has a knock on effect to many other parts of your life. For me, I'm much better when interacting with people and I feel confident in achieving which ever goal I have set for myself.
Respect
If you make an effort to dress well it let's people know that you respect them and also the occasion. This goes along way when it comes to a business meeting, if it looks like you've made no effort it won't benefit you at all. Dressing well for important meetings shows you're serious, you respect yourself and therefore you will get respect from others.
Cost
It doesn't cost a small fortune to get a custom made suit. In Bangkok there are a number of places for you to get a tailor made suit that will look fantastic. One the whole I'd say that $400 will get you looking and feeling good. Now, there might be some of you thinking that $400 isn't cheap, but if you think about how long the suit will last for and the benefits it brings, that price is as an absolute bargain!
Do you wear suits often or do you notice benefits when ever you wear one? I would really like to hear your opinions on this topic guys. Just pop your musings in the comment section below. I'm looking forward to reading everything you guys would like to share.